As educators, we strive to foster the love of reading and writing with the students in the classroom and to instill in each one a desire to become confident readers and writers. However, we also believe that parents play a vital role in providing students with daily literary interactions that cannot be provided in the classroom setting.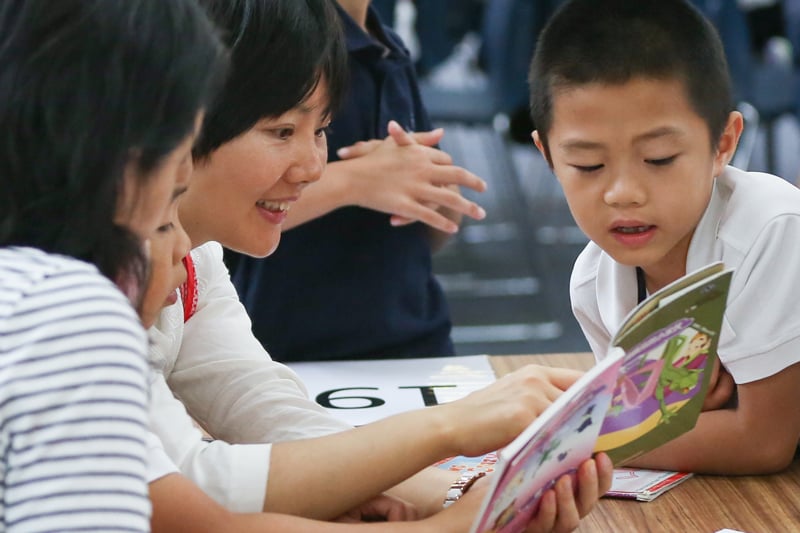 Parents are the ideal models for showing children why knowing their letters and sounds, being able to recall high-frequency words, discussing the meaning of the text, or organizing a piece of writing is essential in everyday life. There are a few tips listed below that parents can engage in with their children to support literacy development.
Let your children see you read for pleasure. Share your enjoyment of the text with your child.
Read aloud daily to your children. Tell them what you are seeing in your mind, what you are predicting, what you are thinking, and the ideas you are having about characters and the story.
Help your child find a favorite reading and writing spot in your home. Have materials like paper, pencils, and plenty of books nearby.
Bring books along with you on family vacations so your children can keep reading.
Let your children read to younger siblings or another family member. Encourage your children to share books with others.
Let your children see you write for pleasure. Take a few minutes each day to write a note, a grocery list, an email, etc.
Tell your child stories that happen in a sequenced way.
Have your child tell stories to you. Use storytelling language: " Tell me this small moment story. Tell this story bit-by-bit and remember all the details of that moment. Tell me what you said and what you were thinking or feeling.
Let your children talk to you. Children love to tell you what happened in movies, games, and during their most memorable experiences. Take time to have conversations with your child during mealtime, in the car, or before bedtime. Encourage conversation by asking follow-up questions and nudging your child to say more about their thinking.
Focus on what your child CAN do and build on your child's strengths.
It is clear that parents play a vital role in supporting their children as they develop and grow as readers and writers. There are small, everyday things that can be done outside of the school environment that will impact a child's literary life in a meaningful way.