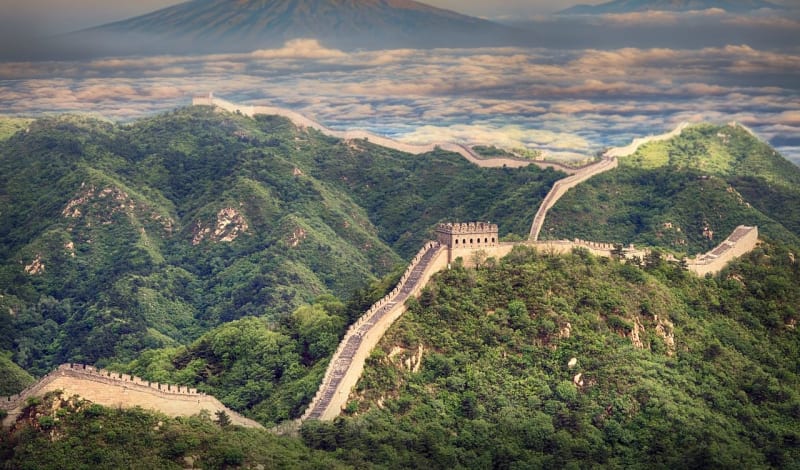 There are dos and don'ts for most things in most countries and for travel in China the dos and don'ts are particularly important. These rules apply equally to expats traveling to China from another part of Asia and also to those traveling from within China.
Rule #1: Never travel in China on Chinese national holidays
This is the most important rule and at all costs never to be broken. There are many Chinese national holidays and some, like Chinese Lunar New Year, vary in dates year to year, so it is important to get a reliable list of the dates of Chinese holidays before planning vacations with your family. To put it simply, there are approximately 1.3 billion reasons not to travel in China during – or even near – any Chinese national holiday.
To put this in perspective, during Chinese Lunar New Year Chinese travelers every year break the record they set the previous year for the largest human migration of any kind in history. While other national holidays like National Day in October and the Mid-Autumn Festival in September see throngs of local Chinese overrun every single attraction in the country, Chinese New Year is singular in the sheer volume of human beings moving across the country. Not surprisingly, for expats living in major centers like Beijing or Shanghai, it is the perfect time to enjoy your home city – as long as you stay away from tourist attractions. A cross-city trip that would have taken an hour on any normal day can be done in a small fraction of the time. The reason for this is that the populations of major Chinese urban centers are mostly made up of first or second-generation migrants whose families originate from the provinces. Tradition in China – like much of the world – sees families reunite in their ancestral homes during the most important holiday of the year.
Rule # 2: Love long weekends
In keeping with rule # 1, have a look at your children's school calendar and make note of administrative or school-specific holidays that fall on a Friday or Monday. These three-day weekends are an excellent opportunity to visit China's main tourist sites. While they won't provide sufficient time for an exhaustive exploration of some of the larger sites and there will still be people – there are always people at tourist sites in China – the experience will be significantly improved as the crowds should not be wall to wall and, if you are lucky enough to have the weather be less than optimal, you may even have a moment or two when you turn a corner and find yourself and your family seemingly alone to truly enjoy the breathtaking history of China.
Rule # 3: Take the road less travelled
You can almost never go wrong if you zig when most others zag when it comes to travel in China. Most travel guides will highlight the most popular destinations and some will even go so far as to suggest you avoid them if you can. The primary reason for this is the crowds, of course. However, the more off the beaten path you can get, the less you will be bombarded by the hyper-commercialism of China's tourist attractions – like being forced to witness locals toss pieces of purchased apple at the captive bears as you exit the Badaling site of the Great Wall. Simitai, in contrast, will take longer to get to and is more challenging in terms of the climb, but will be a much different experience.
Rule # 4: You will have visitors
If you are on assignment in China it is highly likely that you will have friends and relatives that take the opportunity to visit you, and these visitors will undoubtedly have an itinerary that includes some or all of the main tourist sites in China – you can't travel half way across the world and not visit the Great Wall, right? If you pull the trigger early in your assignment and visit these sites, then you will most likely be making a return trip for the sake of your visitors and for the most part, the magic will be long gone. Saving trips in China for a latter part of your assignment is always a good idea – they aren't going anywhere and after China has seasoned you a bit, the choices you make regarding travel will undoubtedly be more informed and afford you a better experience overall. And besides, if you learn to speak some Chinese (even a little), your visitors will be supremely impressed – even if you say "Happy corn speedy wind day" when you meant to ask "How far is it to the nearest bathroom?". No one will know the difference.
Rule # 5: Guides are helpful
Particularly at major sites in cities like Beijing, there are seemingly countless guides trolling the crowds of tourists offering their services. Generally, the older the guide the better and it's generally a good idea if you watch the action for a bit and make a choice and approach one yourself, rather than accept the advances of one that solicits you for their services. If they are doing the job, they will speak good English and if you find a more elderly guide, they will have excellent stories about the site you are visiting and China in general, and will be happy to answer a whole host of questions about a range of topics. Avoid the ones that solicit you as they are often working for someone else or a vendor of some kind and will inevitably try to steer you there at some point in return for a commission from the vendor.
Rule # 6: China is safe generally speaking
Violent crime against foreign tourists is rare in China; however, there a few things to be aware of to ensure you still hold that opinion when you leave the mainland.
Pickpockets abound, particularly at crowded tourist sites. Perhaps the most common are bag slashers that cut a hole in your bag while their partner collects your valuables. As with the more common approaches to pickpocketing, bag slashers usually employ a bumper (a person who will seemingly bump into you by accident and profusely apologize as a distraction while you are relieved of your belongings). A few simple fixes will virtually eliminate any risk from pickpockets, the first of which is to leave your valuables in the hotel safe. Zipped shoulder bags worn hanging in front are better than backpacks, but if you are wearing a back pack, fold a bath towel and place it at the bottom of the pack on top of a magazine. This won't add much weight and because slashers usually go for the bottom of your backpack, your valuables will be less likely to fall out. Rest assured, however, that Chinese police are diligent and patrolling major sites in plainclothes with a focus on protecting tourists, and every major site has a strong CCTV presence so it's unlikely you will have any issues.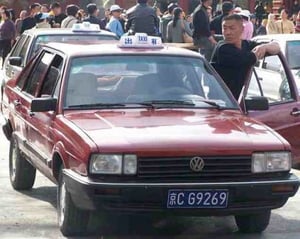 Avoid taxi drivers loitering around their own taxis. Taxis not in an official queue with their drivers standing around smoking with other drivers are trolling for off-meter fares that will be four or fives times the normal rate. If you refuse to pay, they may lock the door and refuse to let you out until you pay. There are also so called 'black taxis' which are just regular locals in their car looking for fares. Neither off-meter nor black taxis are necessarily dangerous per se and if you are at an event in an odd location or the weather is bad, you may be tempted. You should be fine as long as you negotiate the price for your specific location before you embark; however, with the advent of ride hailing services like Didi (China's Uber) there should be no need. You can call a Chinese friend to hail a Didi car to your location for you if necessary.
Better still, there are a number of reliable driver services where you can hire a car or minivan for the day for about 100 USD or less. The drivers are professional and the cars are high quality late models. Whether for business or pleasure travel, hiring a driver is an affordable luxury in China and as you tour around town for meetings or seeing sites, you can leave your valuables in your car and your driver will be there to meet you and open your door.
Rule # 7: Plan well in advance
If you have to or want to travel on Chinese national holidays, book well ahead, choose foreign airlines to foreign destinations if possible, and be aware that destinations like Thailand and Hong Kong are extremely popular with Chinese tourists (so Rule # 3 applies equally to foreign tourist destinations too).
While none of our rules are as hard and fast as the term 'golden' might imply, they are excellent rules of thumb that will improve your experience traveling in the Middle Kingdom.