The 2023 CCTV Spring Gala featured a live performance which included a drone show flying high above the stage put on by Damoda in collaboration with Concordia's Phoenix Squadron drone club.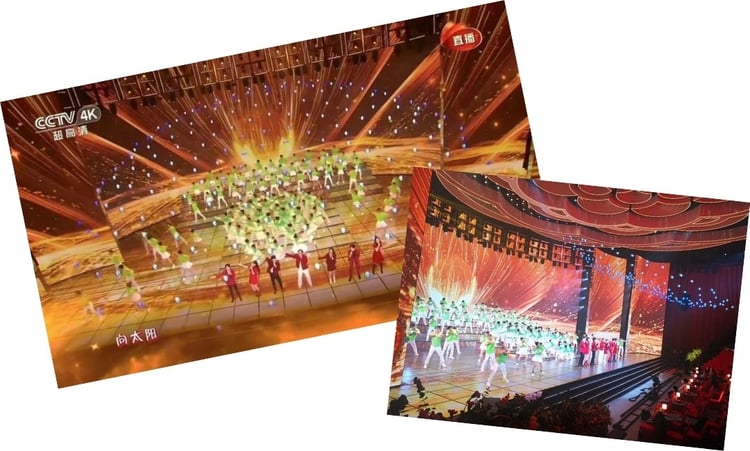 While Covid wreaked havoc on life in Shanghai, driving school and work online, Phoenix Squadron was forging ahead with their drone dreams in an uncertain time, making them a reality. Back in the summer of 2020, the dream was first sparked with a visit to Shenzhen and two giants in the global drone industry, DJI and Damoda, the world's leading swarm drone show provider. Down at Damoda's airfield, the Trio got their first taste of the splendor of a drone show and dreamed to someday recreate it.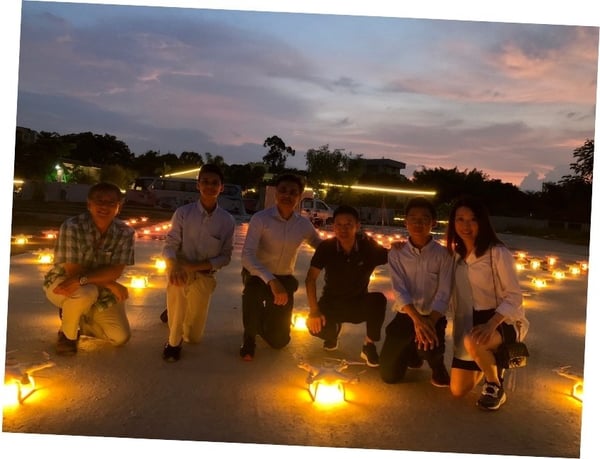 Check out this YouTube video documenting the students'experience in Shenzhen.
That dream came true this year with Phoenix Squadron's acquisition of a 50-drone Damoda system. When we took delivery of it, we were awestruck that such a system could be right under our noses, and we were extremely eager to begin presenting captivating shows encompassing not just STEM but Arts (STEAM) as well through a human-drone interactive show. The opportunity to experience and play a hand in creating captivating shows presented itself just as we (got over the disbelief that we had accomplished our dream). I remember getting the call, still during break in the afternoon and hearing "we've been invited to Beijing by Damoda". I was lazily scrolling through YouTube, wishing for a more eventful break, when that wish came true. If we were not truly awestruck before, we were now. We were going to play a part in what can be considered the largest annual TV production in China!
Off to Beijing to put on a show
Before long, as school resumed online, the Phoenix Squadron team was heading to Beijing, taking 50 drones with them, and in a few short hours, was on location in Beijing! We took the rest of the day for respite and to, of course, get tested for Covid. The next day, we went to the studio not bright, early, and before the sun came up, but late, slightly tired, and after the sun went down, around 10pm. We were unfazed though as the excitement brewed, and soon we were entering the studio!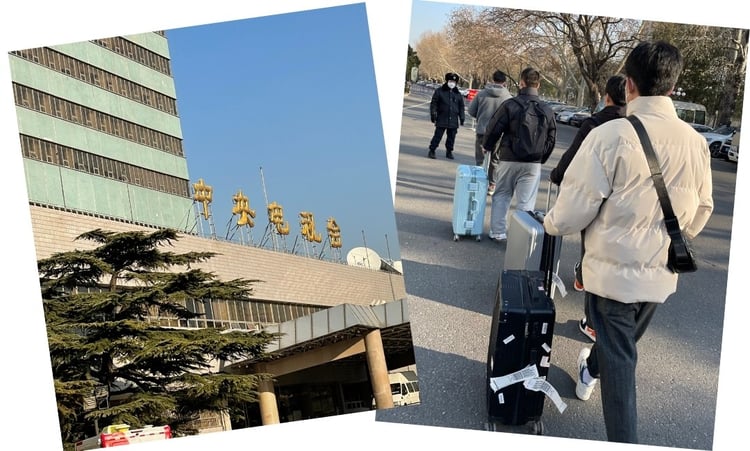 The first task was to survey the environment for interference and obstructions. This was accomplished through a spectrum analyzer, which scanned radio bands for interference. As with any TV or movie production, a plethora of wireless devices were present, and therefore we had to collaborate with the TV production team to ensure no interference was present. We then progressed to setting up the Ultra Wideband (UWB) stations, essentially indoor GPS, highly accurate and compact. 8 UWB stations were set up to create a box around the stage and audience seating area, for a maximum flight altitude of 12 meters in a 13-meter high room, necessitating a high degree of accuracy to avoid collisions. Once again the spectrum analyzer was used to verify the UWB placement and signal strength. We were now ready to begin testing!
As we put out the cases of drones and plugged in the batteries, the presence of 200 drones became known, a sight to behold.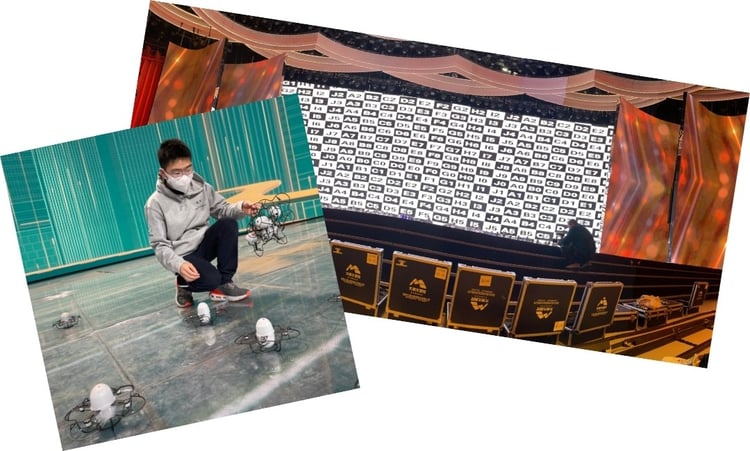 As the drones came online, and the ground station checked in with the drones, we began preparing for flight, checking battery levels, signal strength, and UWB precision. Then, the 200 drones powered up and took the stage, ascending to form wings.
The drones precisely and smoothly moved through the whole routine lasting 5 minutes, stretching the drones' batteries to the limit, successfully completing the test. Finally, the swarm reassembled into an orderly cube and descended back onto the stage, ready for another flight.
However, as we quickly learned, on a TV production as complex and high-stakes as 春晚 (Spring Festival Gala Night), the "best is always one step ahead." We constantly worked with the TV production team to refine the whole routine, even when everything went smoothly, there was one more pattern or image we wanted to display, or one more change to make the show truly captivating. We worked around the clock, from late at night to the crack of dawn and beyond, to design new parts of the show, test the flying conditions at various areas in the studio, and finally test the new show.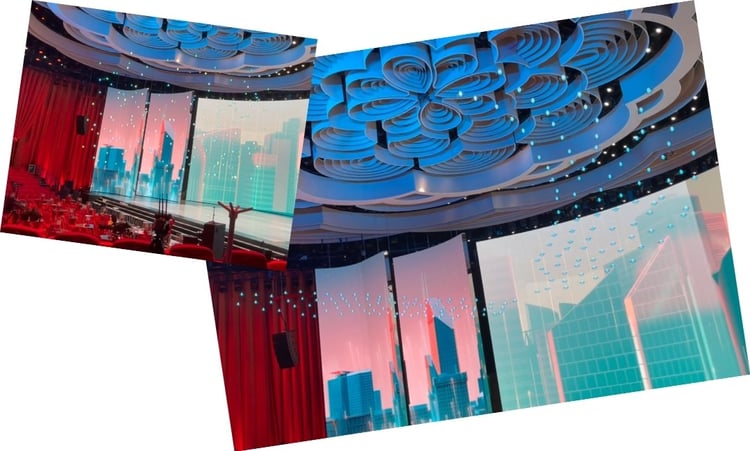 Hard work culminates in spectacular success
The hard work paid off, as by the time the final recording rolled around, the drones performed to the highest level, with hundreds of hours of planning, testing, and refinement culminating in achieving 100% success rate over 3 consecutive takes, all to be conducted within a 2-hour time span with no more than 30 minutes in between flights, requiring a highly efficient battery change team and expert operation of the swarm.
This experience has been truly inspiring and meaningful, to be able to work on a production that so many dream to someday work on, and have fun while doing so, the ultimate alternative to school! With the newfound knowledge gained, Concordia's own Phoenix Squadron drone team now is able to put on dazzling, expansive and refined drone shows to expert precision. Stay tuned for performances rolling out very soon!