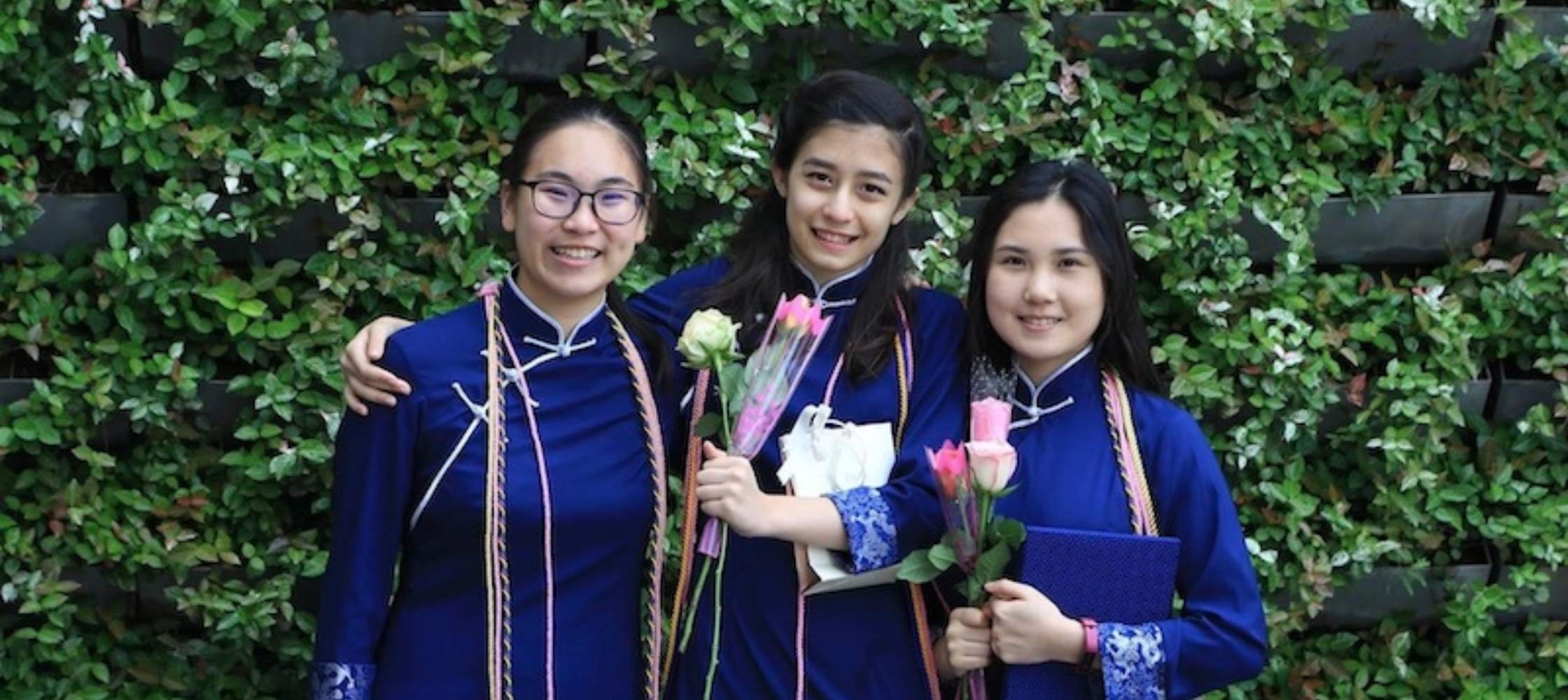 Through a thorough academic program, a whole child philosophy, and a welcoming environment for both families and students, Concordia International School helps the members of our school find success in life.
A testament to our holistic approach to education is our talented graduates attending their best-fit colleges worldwide.
One such individual is Dakota Chen Ma, who has just been inducted into Dartmouth's Alpha Chapter of Phi Beta Kappa – the most prestigious academic honor society in America.
"I'm extremely honored and grateful. I've put in a lot of hard work over the past three years, so it feels validating to see my efforts acknowledged, especially on this scale!"
The Phi Beta Kappa Society
This honor society, founded in 1776 at the College of William and Mary, celebrates excellence in the liberal arts and sciences.
Only 10% of colleges and universities across the U.S. have Phi Beta Kappa chapters – with only 10% of the arts and sciences graduates at these schools invited to join.
Finding her university of choice
During her time at Concordia, thanks to her college counselor, Mr. Compton, she was connected with a Dartmouth student to get a glimpse of her potential future.
"I was able to ask questions about their experiences directly to gain honest perspectives on both the pros and cons of the school," Dakota says. "They were able to share their struggles with transitioning to college and the available resources to ease that transition, which validated my concerns as an anxious high school senior."
This opportunity further cemented her decision to attend the school as the student she connected with touched on the areas most important to her including the campus size, location, connection with peers and professors, and access to research and internship opportunities.
"What drew me to Dartmouth specifically was the smaller campus," Dakota tells us. "I enjoyed the level of contact and support I received from teachers and the close friendships I formed at Concordia, and I wanted to attend a college that could provide the same level of community."
The school also had the program she wanted, with Dakota opting to double major in biology and chemistry.
"I've always been interested in science, but I developed my particular interest in biology during my junior and senior years at Concordia," Dakota says, highlighting her time in Mr. Gordon's AP Biology class specifically.
Here, she developed her basic comprehension of biology and gained insight into the many sub-areas in the field.
And Mr. Barrientes – and his Independent Research class – was what helped her discover how to apply her knowledge in biology to experimentation.
"I conducted microbiological research on H. pylori while also exploring medicine and organic chemistry."
Dakota, together with two other classmates (Yoonhyun J. and Anna W.), was even invited to present her research work at the 69th annual Intel International Science and Engineering Fair (ISEF) in Pittsburg, Pennsylvania.
Out of 1,400 submissions at this competition, the team won fourth place for their project "The Nutmeg-ical Solution: Investigating Bactericidal Effect of Myristica Fragrans for Treatment of Helicobacter Pylori Infection''.
Her time at Concordia
Aside from discovering her passion for biology and the opportunities Concordia provided to advance learning outside of the classroom, her most treasured memories were from her shared experiences.
"Like the weekends we spent in the chemistry lab, the late-night musical rehearsals, or the time we decorated a classroom with balloons," Dakota says. "My time at Concordia helped me discover my passions and foster lifelong friendships that still act as a key source of support for me today."
When asked to advise current Concordia students readying themselves to take the next step in their lives, Dakota had the following to say.
"I would encourage students to cherish their time at Concordia and take advantage of the opportunities the school provides."
As for this Dartmouth student who now is part of the most prestigious academic honor society in America, she plans to take a few gap years after graduation and then apply to medical school.
The future is indeed bright for this young Concordia alumna.