Last year, Concordia students in Dr. Peter Tong's high school Honors Pre-Calculus class were tasked to create an infographic summarizing one of the chapters they had been studying.
For two students in particular, Rinka K. and Kelly K., the project really got their creative minds whirling. Instead of going with traditional informational infographics, they incorporated storytelling infographic to explain mathematical concepts using Astro Boy and other interactive elements.
Upon seeing their creation, Dr. Tong, impressed with the quality and scope of their work, suggested they keep going to create an entire math storybook. They admit, "At first both of us were surprised at this offer, but as we realized that some students were noticeably struggling with this course, we decided to get serious about making a storybook that made pre-calculus concepts easier for others to understand through a fun and exciting read."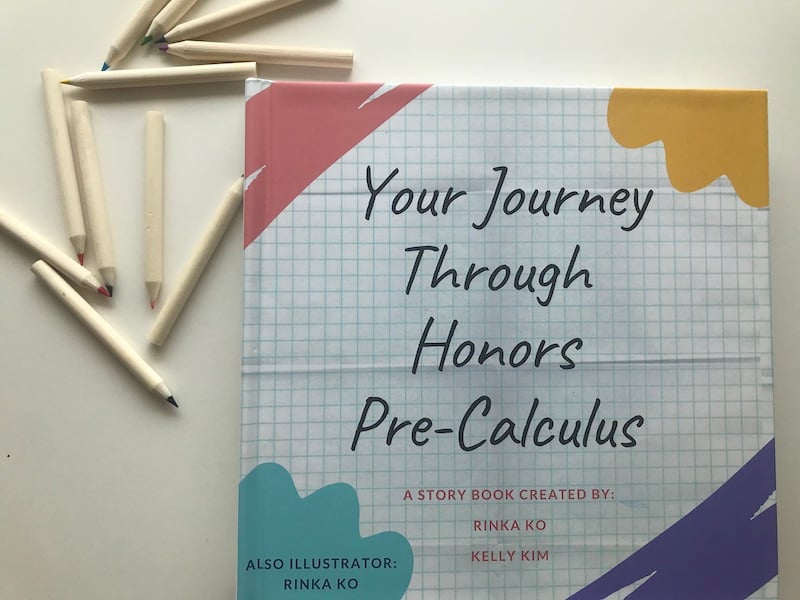 After devoting 10 months to researching, story building, drawing and designing, they finished their 155-page math storybook and titled it "Your Journey Through Pre-Calculus." Thanks to the Concordia Fund several hardcovers of the book were printed and the copies were made available in Dr. Tong's classroom and in the PC Library.
They created their storybook with students who are currently taking the Honors Pre-Calculus course in mind, but it could also be useful for students who plan to take the course in the future. "Because Honors Pre-Calculus is a great leap from Algebra, we believe that this book will allow students to review and preview materials that will help construct a strong basis for pre-calculus and further mathematical courses!"
What the students had to say about creating this instructional piece of literature.
Rinka
:
I think the process of writing this book allowed me to discover many different hidden talents both Kelly and I had. I've never really drawn for fun before, so when I decided to be the illustrator for this book, I was really worried with how the art will look. But after experimenting with my iPad and doing some research on my own, in the end I was able to draw something that I was satisfied with. Balancing the roles between illustrator and lead author was also a challenge, but I realized that sometimes it's important to challenge myself to try new things. Kelly, too, helped me a lot with building the storyline and had a natural gift for gathering information from the textbook, so I'm very glad I collaborated with her on this amazing creation!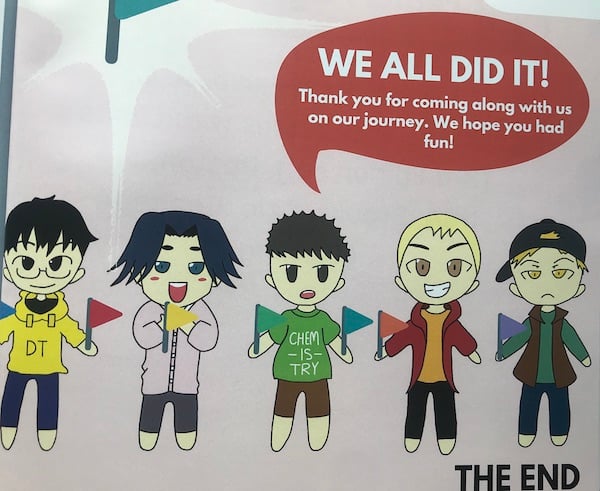 Kelly:

Throughout the course of creating this book, I was able to learn how to organize information on our math textbook in a more logical and sequential order for the readers. Creating our own math questions also enabled Rinka and I to ensure that we fully understood the materials and receiving feedback from teachers allowed us to understand the importance of broad-mindedness as well as being able to be comfortable with editing our work.

The girls added that creating this book not only broadened their knowledge of pre-calculus, it also made them aware of the many opportunities for success the school looks to provide them. "This might sound a bit cheesy," they share, "but the sky is truly the limit. Don't be afraid to initiate new projects, be proactive, and communicate with your teachers, because they only want to bring out the best in you."