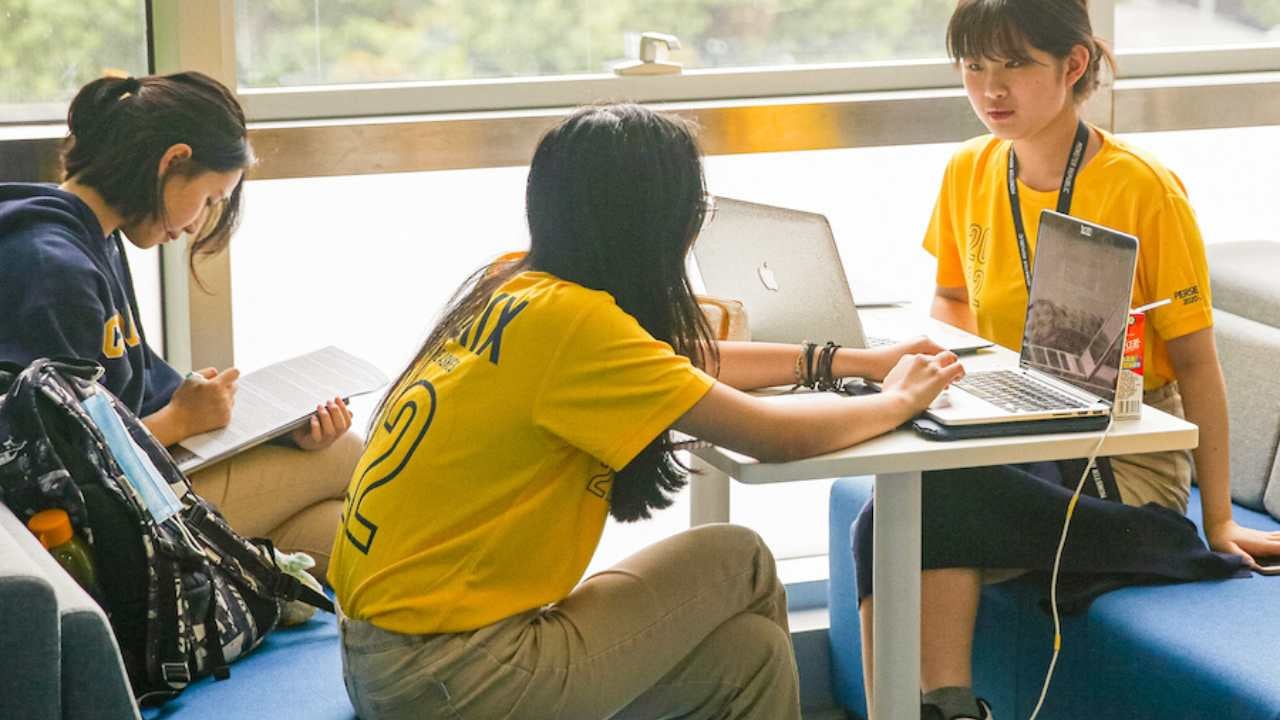 Through a thorough academic program, a whole child philosophy, and a welcoming environment for both families and students, Concordia International School Shanghai helps the members of our school community find success in life.
A testament of this can be found in stories from our alumni community—former students who were set on the best path for achieving their dreams and living up to their potential. One such story comes from alumna Karis Tai.
Karis, from the Class of 2016, was an active student during her time at Concordia International School Shanghai. Her dedication and tenacity supported her future opportunities after Concordia Shanghai, where she began as a student body leader and eventually became the editor-in-chief of the school magazine.
At 18, Karis received an offer from the prestigious Harvard University, and she was recruited by McKinsey & Company immediately after completing her undergraduate degree. She is an excellent example of the dream career opportunities our students attain after their time at Concordia International School Shanghai .
As a proud alumna of Concordia International School Shanghai, Karis thanks the academic training and holistic education instilled in her during her time in school. She was equipped with the necessary skills, like critical thinking, that helped her succeed after graduating.
Her passion for social impact fueled her ambition leading her to her current career path as a business analyst at one of the world's leading consulting firms, where she applies her expertise in facilitating long-term sustainable change.
Karis goes into detail about the factors and opportunities that emerged after Concordia Shanghai and guided her on the future path to her dream career after graduating.
Factors that influenced this alumni's future path after Concordia International School Shanghai
Karis took the time and opportunities to explore her passion for social impact by taking classes in high school and college that supported this ambition, eventually leading her to sociology and business.
"I always knew I wanted to work in some form of social impact, and throughout college, I bounced around exploring what that would look like. I did sociology, government, and social studies and then swapped back to sociology," she says, admitting it was a bit of a dance to find the right fit. The experience did leave her with some sage advice for students following her path.
"My advice to students is that it's okay for you to take time to explore as you look for the intersection between your passion and purpose. We often rush ourselves as if there is one 'right answer', but I think oftentimes the answer all along was about all the things we learn and ways we grow during the journey of exploration and wrestling."
How Holistic Education influenced career opportunities
One of the most significant influences on Karis's career after Concordia Shanghai is the benefit of having a holistic education, especially in high school.
"It's important and essential to have a wide array of perspectives, and I believe everyone has something to bring as a voice in the room."
Her experience in the workplace has confirmed for Karis how she has benefited from her time at Concordia Shanghai.
"Many companies hire people from very different backgrounds that you wouldn't expect to go into consulting. Ownership and critical thinking are some traits or characteristics that serve you well in consulting. — Owning the problem, and not just doing, not needing someone to tell you what to do, but being able to think outside the box and have critical thinking rather than memorization."
Does a holistic approach to learning really work? Karis says it definitely does
At Concordia, our holistic philosophy is intentional from early childhood to high school. We invest in and tend to every aspect of each student — spiritual, physical, emotional, social, and intellectual.
According to Karis, holistic education influences and trains mindsets for great career opportunities in the future after Concordia.
"It all traces back probably before high school education, but especially during my high school education. I still remember Mr. Mark Johnson, my AP US History teacher at Concordia Shanghai, teaching us historiography and critical thinking across different sources in his history class. All those things go into you, and they shape how you view the world and how you can critically think about other questions."
Concordia Shanghai's influence on students and their outlook on their future after graduation
The long-term benefits of value-based education and a nurturing learning environment can be traced back to early schooling. Karis talks at length about how her high school experience also played a crucial role in setting her up for success.
"In my opinion, Concordia excelled at two things. One was teaching you how to think instead of just telling you what to memorize. Two was forming you as a holistic person and having to self-interrogate," she says.
"What are your values, your principles, and the things you stand for? How are you fostering real, authentic, and genuine relationships with people around you? And do you think about the impact you want to have on the world instead of just what you can write on the test? So that's something that I look back and see that Concordia did shape incredibly well."
Experiencing Success after Concordia International School Shanghai
When asked about her idea of success, Karis explains that success is something one should define on their own.
"My path of success boiled down to my core beliefs, what I think matters, and what impact I would like to have in the world."
"Success can be a big win or sometimes little wins that lead up to one big one. Success for Karis is little wins such as being a part of a solution, leaving a positive impact in every interaction, brightening someone's day or empowering under-resourced communities. At Concordia Shanghai we prepare our students to set clear and attainable goals, a plan and the passion to see it through."
Karis explains that achieving these wins sometimes can be overwhelming
"It starts to feel big and out of my league, but when I start to think about all the people who have impacted my life in remarkable ways through their small actions, I realize, wow, it's not that hard to impact one person's life and then another, and then another…"
Her advice for young adults about to start university is to be aware of approaching burnout. While it's exciting to embrace new opportunities after graduating, having a highly motivated attitude can help you find success on your future path. It is equally important to stop and think and evaluate what is worth doing and what isn't.