Our AP Art & Design culminates in each student completing an art portfolio which demonstrates their exploration of the concept of 2D design and Drawing. Students engage in purposeful decision making about how the elements and the principles of art and design are intentionally used in their artwork in an integrative way.
This year-long course promotes the two aspects of portfolio development—the Sustained Investigation and a collection of Selected Works.
2D Design Portfolio

The primary focus of this portfolio is to explore the concept of Design. Any two-dimensional medium or process is accepted into this portfolio. Graphic design, digital imaging, photography, collage, fabric-design, weaving, illustration, painting and printmaking are all acceptable forms of the two-dimensional medium or process.
Major visual concepts must appear in the work submitted for the portfolio process includes unity/variety, repetition, balance/emphasis, rhythm, and proportion/scale and figure/ground relationships.
Drawing Portfolio

This portfolio is designed to address a very broad interpretation of drawing issues and media. Light and shade, rendering of form, composition, surface manipulation and the illusion of depth are drawing issues that can be addressed through a variety of means.
Painting, drawing, printmaking and mixed media material are acceptable. Non- acceptable media are photography, videotapes, photocopies of work, and three-dimensional work and may not be submitted for the Drawing portfolio.
Visual concepts that are strongly sought in artwork created for this class are form, content, line quality, tonal values, perspective and spatial systems, techniques, surface concerns, pattern, representation and abstraction and composition.
Characteristics of Excellence
Artwork produced for AP Art & Design must illustrate "Characteristics of Excellence": imaginative, inventive, and confidence in the articulation of the art of design (2D Design) and mark-making (Drawing). Artwork must consistently be of high quality, although not all works may be at the same level of expertise. Compositions should demonstrate informed decision-making and may show successful engagement with experimentation and/or risk-taking. Final pieces address fairly complex visual and/or conceptual ideas and demonstrate mastery in composition, concept and execution. Student artwork is being judged by the standards set by the AP Central Board.
Teacher-directed review is conducted in advanced understanding of the vocabulary of art, various forms of mark-making, the Masters of 2D Design and Drawing and requirements of completing the Sustained Investigation and Selected Works.
AP Art & Design strongly emphasizes art making as an ongoing process that deeply involves the student in informed and critical decision making. Students continue to explore and develop their own personal interests, ideas and continue to develop their individual artistic voice. Each student determines his or her Sustained Investigation and works to seek experimentation, practice and revision while continuing to refine advanced skill in creating artworks of quality and mastering an advanced study of art terminology and technique.
Congratulations to the members of the 2020-21 APAD class for successfully completing their chosen Art Portfolios!
AP Art & Design Portfolios 2021
Jerry Lu
AP Art & Design: Drawing
Headed to: Brown University, Rhode Island, USA
"Indulging in food is never just about satisfying hunger. In my sustained investigation, I explore underlying problems that we, as humans, create through our consumption habits."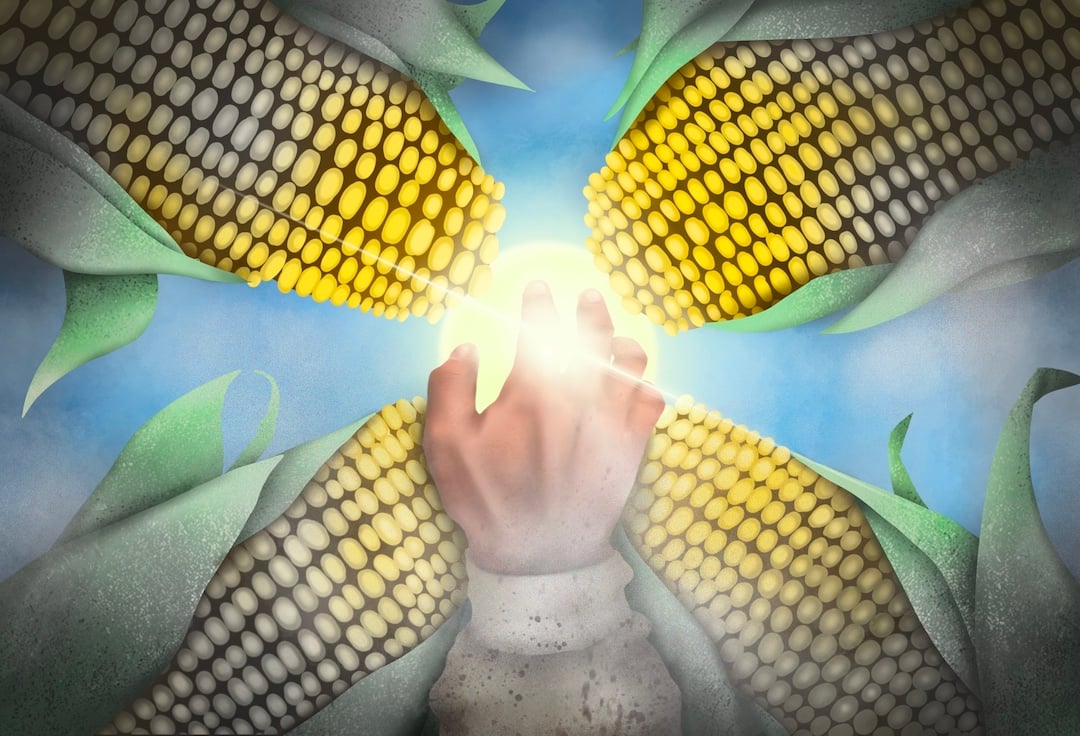 See body of work here.
Anita Feng
AP Art & Design: 2D Design
Headed to: University of Notre Dame, Indiana, USA
"Through an in-depth exploration of Goethe's Color Theory, I illustrate the nuanced experiences of synesthesia, body dysmorphia, addiction, and more."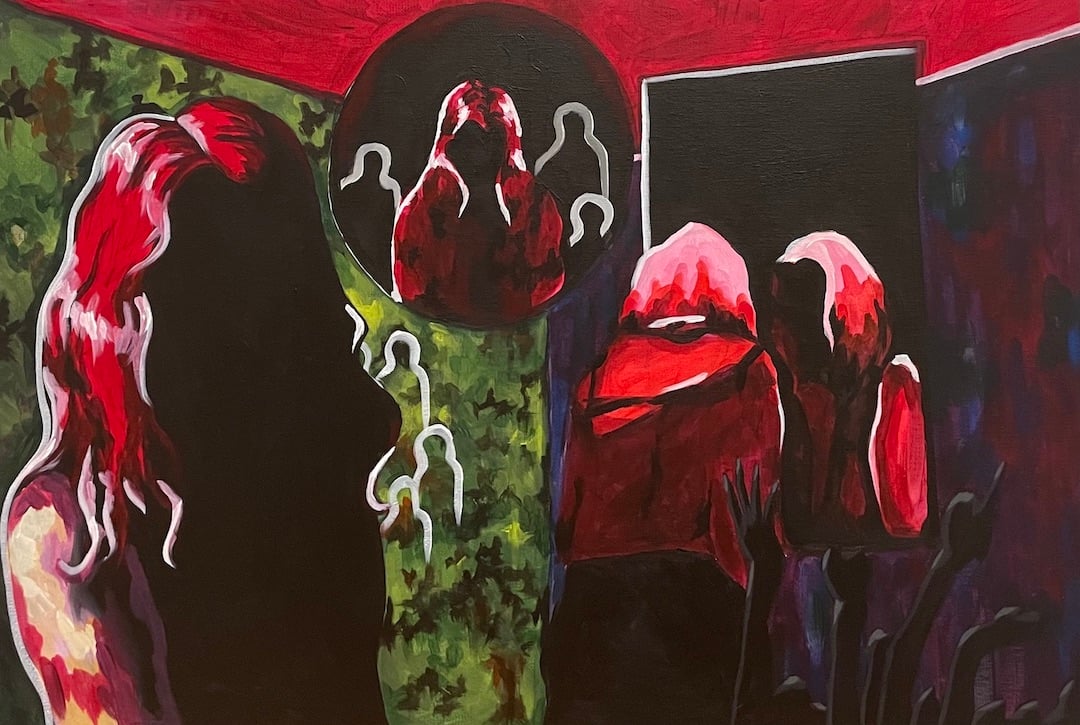 See body of work here.
Matthew Chan
AP Art & Design: 2D Design
Headed to: The New School, New York USA
"2020 was a year we did not expect. Regardless whether it was societal, environmental, or health issues that we faced, our lives were changed to what we now call the 'new normal'."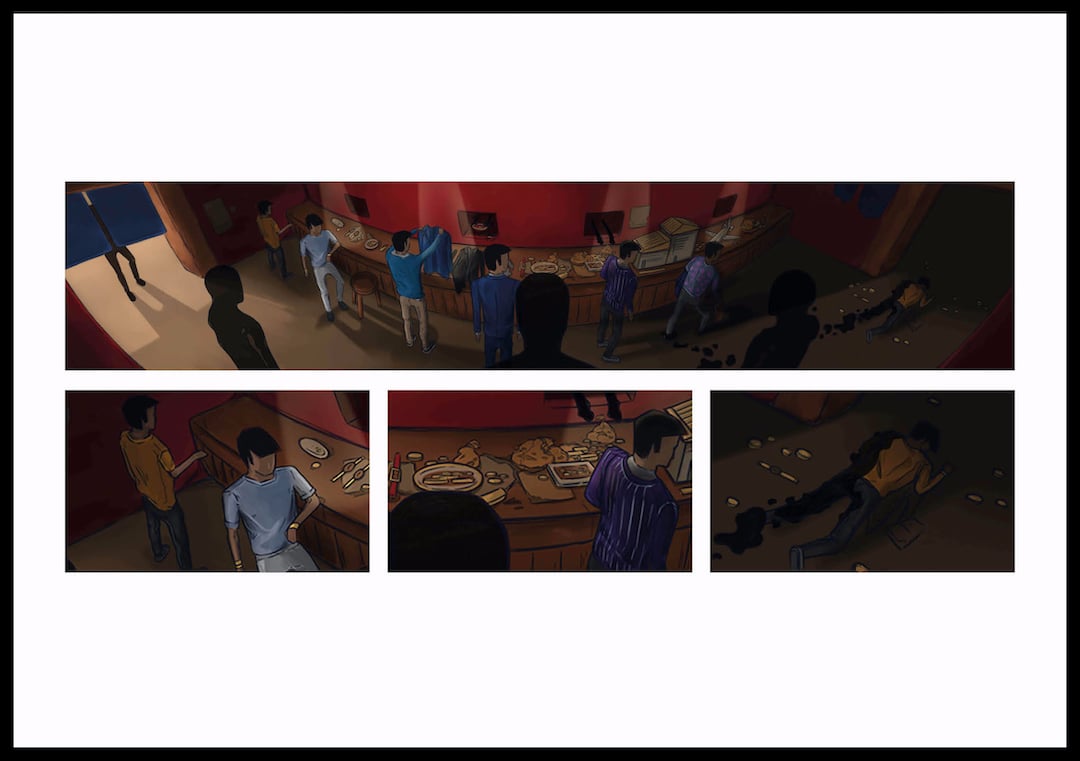 See body of work here.
Kenneth Qian
AP Art & Design: Drawing
Headed to: The New School, New York USA
"The environments I wanted to draw are more on the fantastical or unusual side while still having elements that ground it in the real world."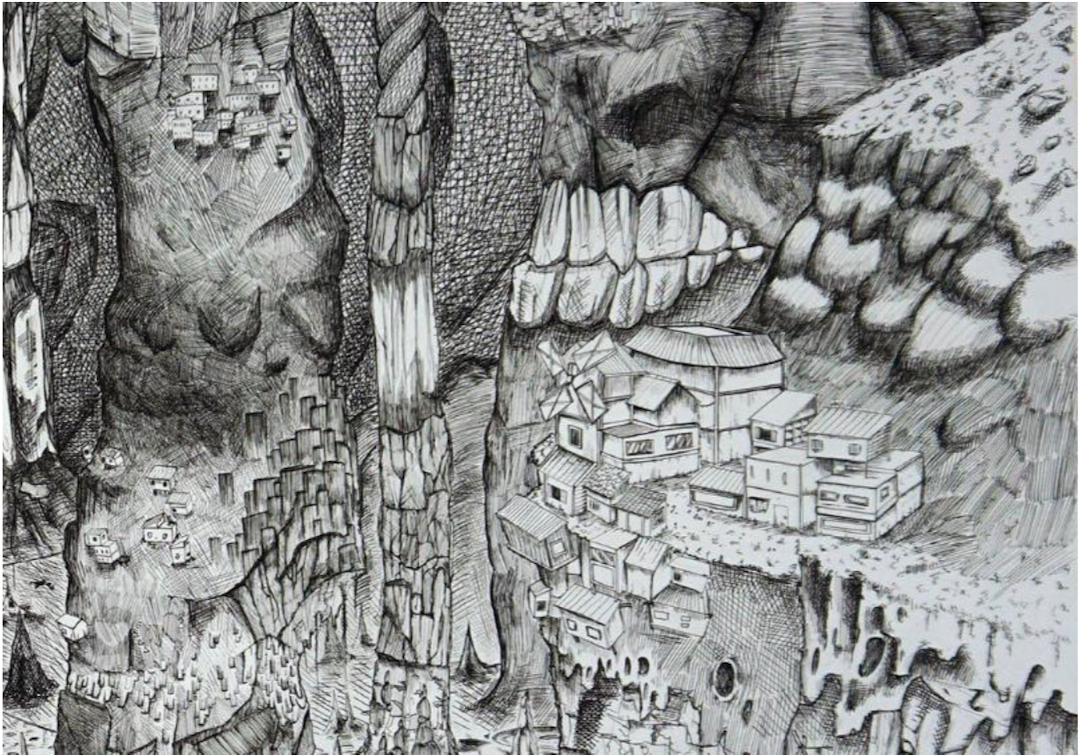 See body of work here.
Daisy Jiang
AP Art & Design: 2D Design
Headed to: School of Visual Arts, New York USA
"I often hold fantasy plays inside my head about the relationship between the make-believe worlds drawn in picture books and my own position in the real world."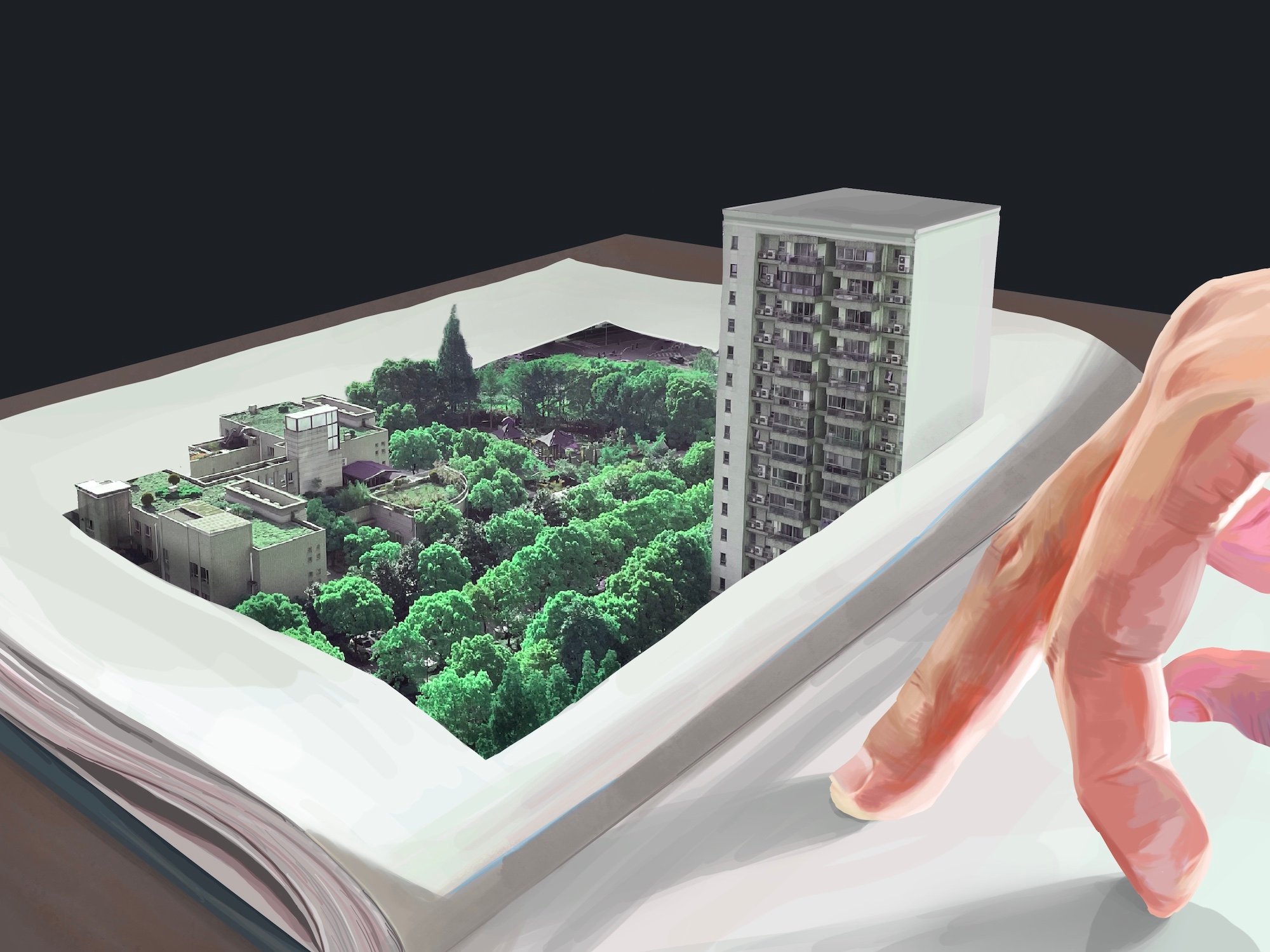 See body of work here.
Alisa Zheng
AP Art & Design: 2D
Headed to: University of Toronto, Canada
"I found that color, light, and texture contrast truly emphasize the magical sense and linear perspective aids in the feeling of entering a new world."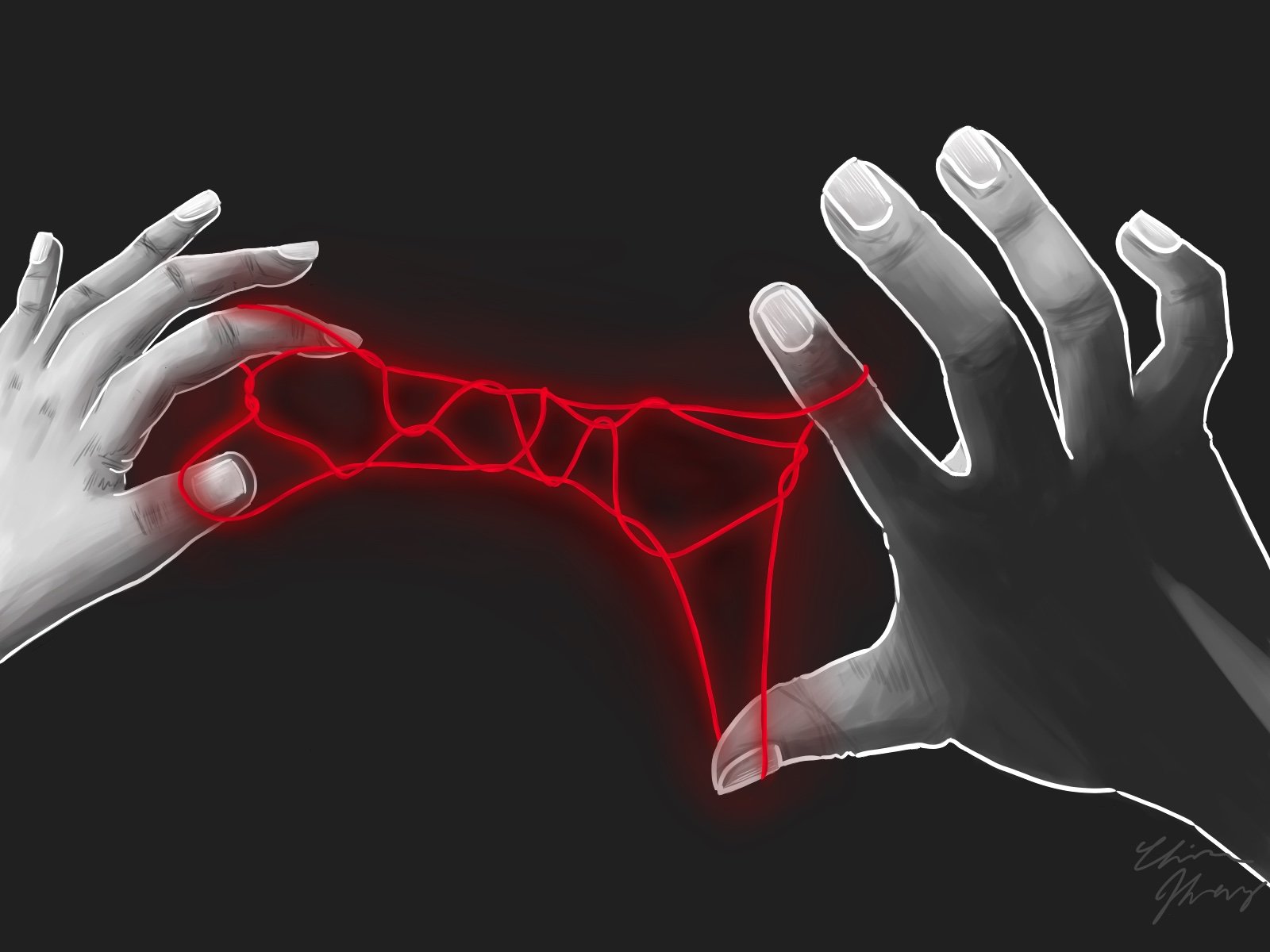 See body of work here.
Hannah Kim
AP Art & Design: Drawing
Undecided
"My Sustained Investigation mainly focuses on the dynamic experiences I had in various environments – America, Korea, and China. These experiences influenced my attitude towards the world and society as a whole."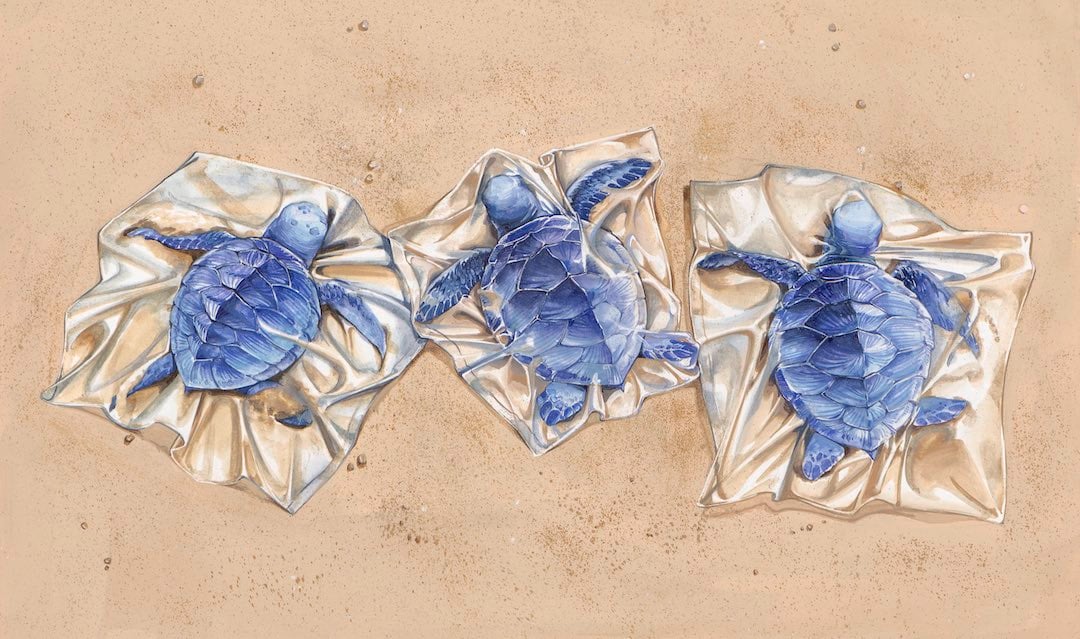 See body of work here.