Advancing in today's competitive and continually changing global economy requires 21st Century students to possess business insight. High school students in Concordia's Applied Learning (AL) Business and Finance course explore the fundamental principles that allow them to navigate the business and financial landscape.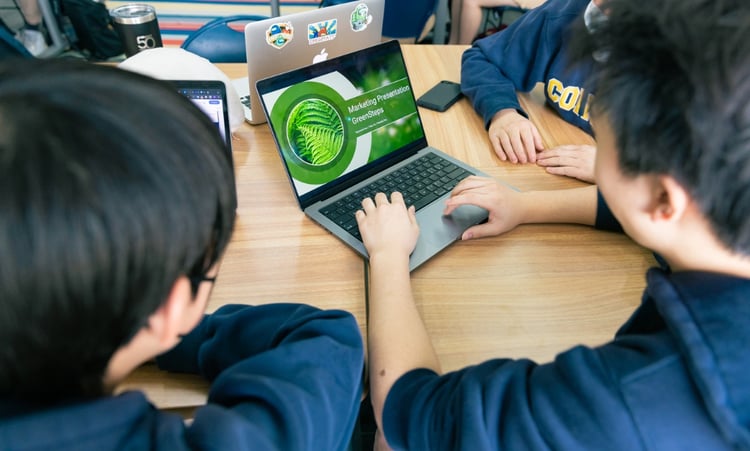 As part of the authentic application component of the class, students are asked to design a comprehensive marketing plan which they then pitch to an actual Shanghai-based company. This school year, students worked with a global outdoor education company to complete their 2022-2023 Marketing Challenge.
Utilizing the Design Thinking framework, one that has been adopted by some of the world's leading business schools, the 11th and 12th graders in the AL class worked in groups to create a campaign for Green Steps, an environmentally sustainable education company which connects students with nature. The campaign surrounded a market need that was identified from each team's analysis of the current market trends emerging in Shanghai international schools related to nature education services.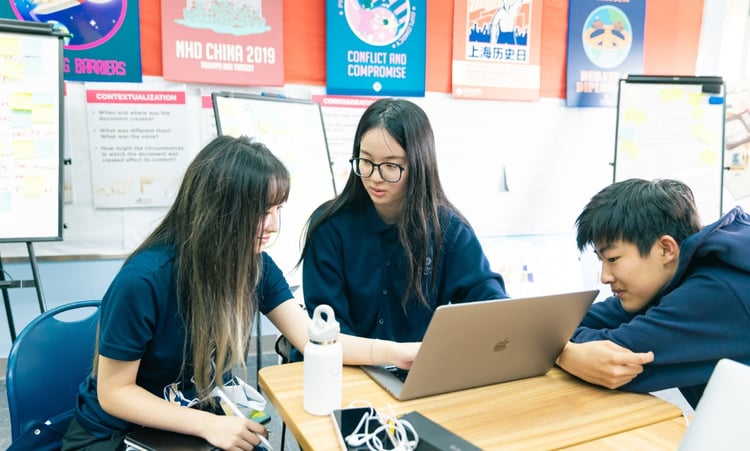 Mr. Steven Sgourdos, Concordia high school teacher and AL Business and Finance course founder, was excited to partner with Green Steps. The company, he shares, "demonstrates to our students that you can generate profits while at the same time being a positive driver of change in the world." He adds, "As future business leaders, my hope is for Concordia students to participate in conscious capitalism which focuses on elevating humanity through business." 

While all teams produced excellent work in the marketing challenge, Green Steps identified Tim F., Toby Y., and Raymond C.'s group as having the strongest ideas that were communicated effectively during the presentation to Green Steps executives and in their marketing reports. The team at Green Steps said the decision was a tough one, but they wanted to convey that all groups made unique points, and they will continue to go through the presentation decks to uncover more takeaways.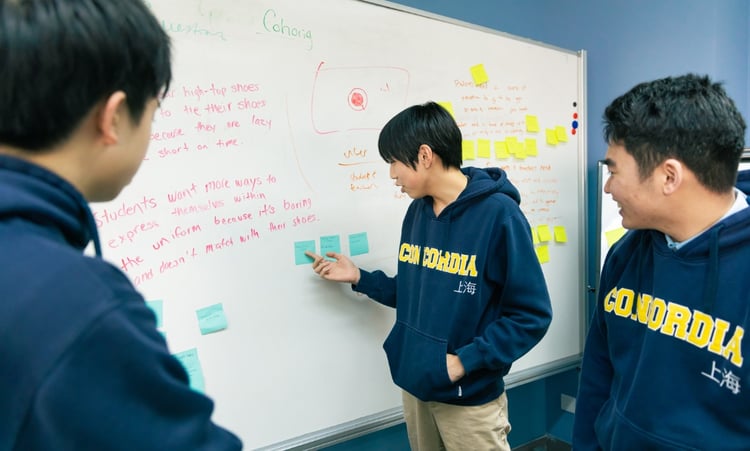 "The marketing challenge is a very wonderful experience," shares Raymond (C'23). "It allows for more hands-on experience with working with the company. It can build up the skills that can be beneficial in the future. In addition, the challenge also allows us to learn about the process of building up a marketing campaign and teaches us to learn to best utilize teamwork and allow more efficiency and functionality between the group."