When asked about necessary skills for a career in law, some might say "professionalism", as one single comma, whether missing or accidentally added, could cost the client huge sums of money. Others might say "communication", both external and internal. For Concordia alumnus Julian Chow, other crucial skills include "flexibility," the ability to quickly switch mindsets, as well as "creativity," allowing legal professionals to think outside the box and come up with innovative solutions for clients.
Problem-solving is the essence of what lawyers do, and Julian has become an adept problem solver. After completing his studies at Concordia Shanghai in 2018, Julian went on to earn law degrees from King's College London (KCL) and Georgetown University Law Center (GULC) and is now an associate at a well-known Chinese law firm headquartered in Beijing.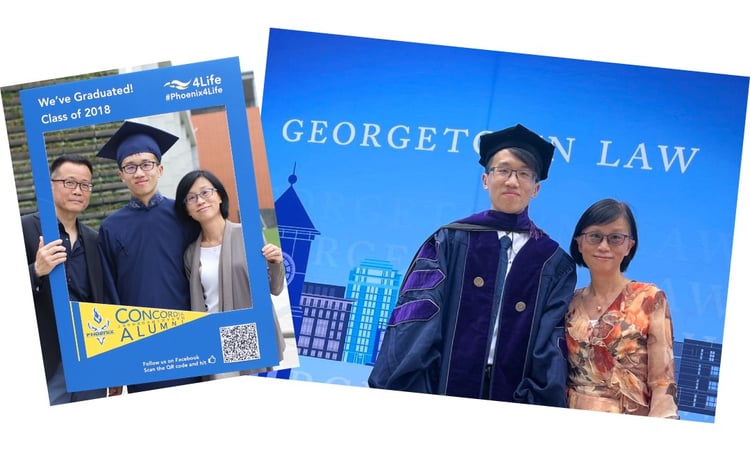 Julian finished his J.D. program at Georgetown University Law Center in 2022
When asked what got him interested in a legal career, Julian confessed, "As a kid, I enjoyed arguing with people and thought to myself: why not make a career out of it?"
In addition to his prowess as a debater, Julian excelled in the social sciences while at Concordia and was drawn to social and political issues, intrigued by how law touches people's daily lives. To be a lawyer requires strong critical thinking and writing skills as well as experience with argumentation and legal reasoning. Since high school, Julian has taken advantage of various opportunities to gain relevant experience and skills withing these areas.
Benefiting from the AP Program
Concordia offers a rigorous AP program which provides students with the opportunity to challenge themselves and develop their areas of interest or strengths. Julian benefited from his AP classes, which gave him an early advantage, preparing him for the content that would be covered in his college courses.
As he says, "Certain AP subjects were definitely helpful when it came to studying law. AP Comparative Government and Politics, for example, had a unit dealing exclusively on the UK and taught me basically everything I needed to know for the first semester of one of the core law modules (public law)."
Therefore, while his friends at KCL were struggling to understand the concepts of parliamentary sovereignty, devolution and the legal sources of the UK's unwritten constitution, Julian was able to easily master the content.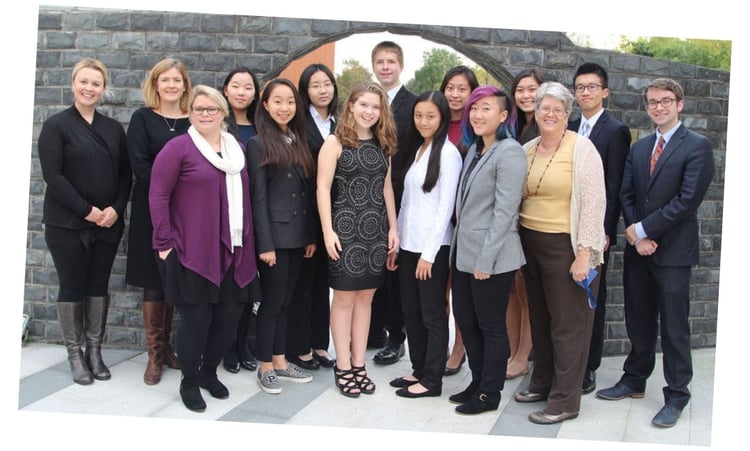 Julian with Concordia's APAC Forensics team
Beyond the Classroom
Julian also credits Concordia's APAC Forensics program for having a huge impact on his pursuit of studying law, as it taught him to react to challenges decisively and effectively.
He explains, "APAC Forensics really forces you to think on your feet and develop well-supported arguments. It also focuses on public speaking and communications, requiring you to communicate your thoughts and arguments effectively and clearly."
When it comes to the real-life legal profession, not all legal problems can be solved by following a formula. Therefore, lawyers need to be flexible and tap their innate creativity to cope with different problems. Further, it is essential that everything a lawyer says is accurate, correct, and worded in a manner that won't harm their case or their client.
College Life at KCL



Julian chose to study at KCL after high school as one doesn't need an undergraduate degree before being able to study law in the UK. Another key reason is due to the university's wide selection of exchange programs, which allowed him to earn both a LLB (Bachelor of Laws) at KCL and a JD (Juris Doctor) at Georgetown in four years.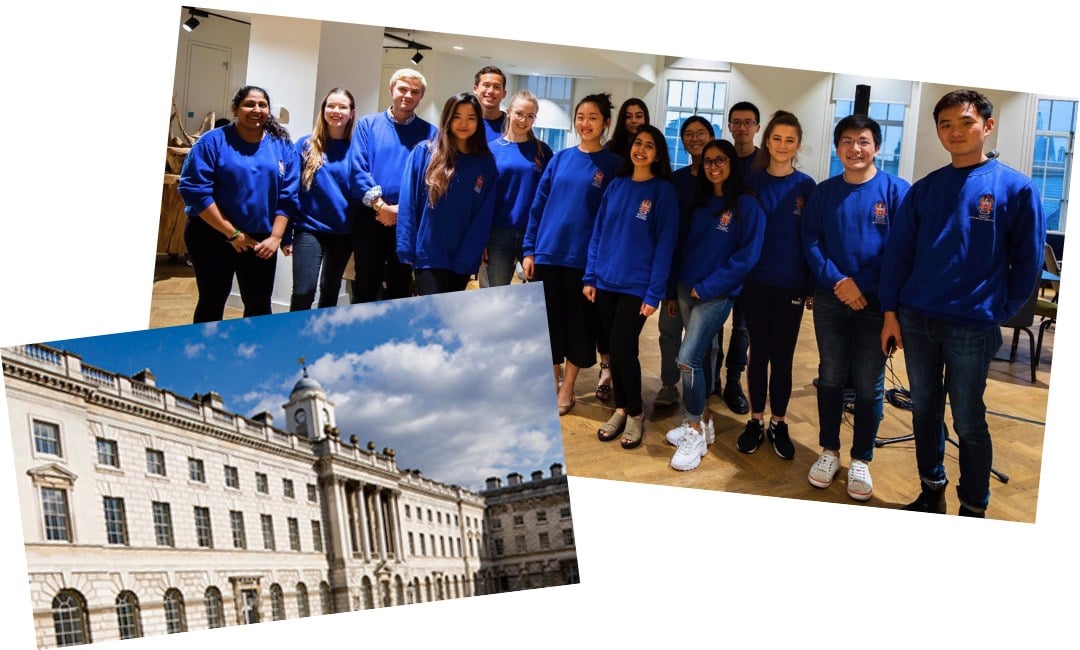 The Dickson Poon School of Law at KCL; Julian with the KCL Pro Bono Society
With outstanding AP scores and extracurricular experiences, Julian was admitted to the Dickson Poon School of Law, one of the top law schools in the UK and Europe. Overall, he sees studying at KCL as a rewarding experience with academic expectations clearly outlined with professors/tutors that were former or practicing lawyers and extremely approachable.
After KCL, Julian went on to earn a JD at Georgetown and relocated to China to fulfill his dream of leveraging his legal expertise and language skills as a lawyer. His ultimate goal is to specialize in dispute resolution, particularly in the field of international arbitration.
Julian still has fond memories of his time at Concordia, a community where he spent 15 years studying and living in. "From dying my hair to traveling and competing against other schools, all of these are valuable experiences and great memories," says Julian. He has made a lot of friends who he still keeps in close contact with, and he stays in touch with many of his teachers at Concordia even today.
Seeing Julian embark on his dream career is truly thrilling, and we wish him all the best as he continues on this exciting path!