A toy designer by day and author-illustrator by night, Pearl AuYeung is a promising artist with a well-refined individual style who aims to use illustration as a means to communicate meaningful narratives in an approachable way. For her, the biggest excitement over the recent months is her debut book "The Best Kind of Mooncake" to come out on shelves!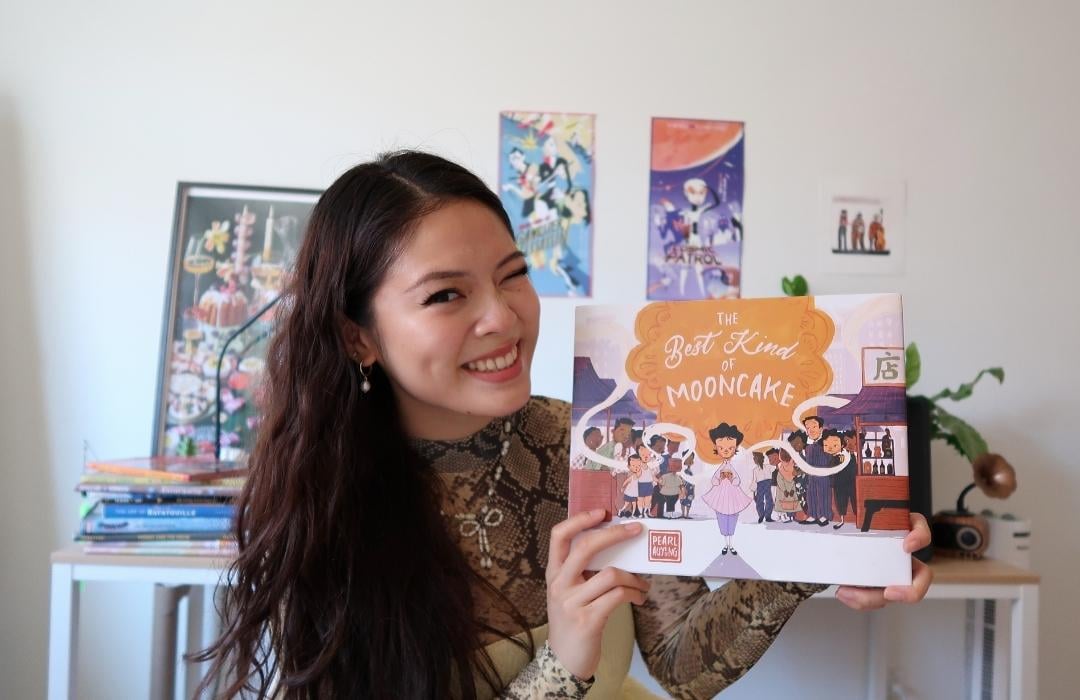 A former Concordia student, Pearl attended the prestigious Rhode Island School of Design (RISD) before working for Mattel designing toys for the Disney Princess collection and Karma's World dolls. Her original artworks have been shown in galleries in many cities throughout the US and China, including Los Angeles, Hong Kong and Shanghai. Her illustrations have won awards such as the Illustration West 58 Gold Award and the 2019 Philip Hays "I love it. I think it's terrific." $1000 Scholarship. We cannot wait to share her incredible experiences in art with our Concordia students.
Congratulations on your debut book! Are there any plans for the book after its publication?
I will be hosting a launch party in Los Angeles, where I currently live, and going to some library visits as well as attending virtual library and school visits across America. I'm very excited to be able to share this book with people. My wish is to sell lots and lots of copies and have a Chinese translation done some day.

"The Best Kind of Mooncake" is based on a true story from the streets of 1960s Hong Kong. How do you think your Hong Kong cultural roots and your life in Shanghai and the US influence you as an artist?
As a Hong Konger who was raised in Shanghai with an American education, I'm very critical of the Western lens, the rippling effect of English colonization and my responsibility in how I portray my culture and my family's story to a global audience.
In terms of my book career, my background makes me excited to represent my culture, family, and history from a Chinese perspective. I love China so much and I want to share everything with everyone! Growing up with English books, I didn't see or read about many characters that looked like me or shared my cultural background. It's really exciting in the kid's literature community to see those stories being published. And, of course, we still need more.
For my toy career, I use my understanding of the APAC market all the time! Because my VPs know about my cultural background, I've had opportunities to contribute concept work in big pitches– And excitingly, my latest pitch worked.
When did you become interested in art?
I had always enjoyed making art as a kid but growing up in our community, drawing in your free time or when you were bored was considered mere doodling, lack of discipline and a distraction. Nevertheless, my parents were always encouraging: framing my work, hanging them up at home, asking me about the subject matter... Although art wasn't "serious" for me as a kid, I still was given the opportunities to grow in it.

What was it like at RISD as an art student?
At RISD in particular, students work very hard. Our first year featured classes from 8AM-6PM with an hour of lunch break. That was every day. Everyone is an incredible artist there. Many of us went from being THE art kid to being one of the many art students there. So it was challenging and competitive but also incredible to learn from your peers.
RISD students can also take classes at Brown University on top of our normal schedules. One of my favorite classes ever was an Art History course on The History of Food. Our library was in a converted vintage bank and was incredibly beautiful. Researching the history and significance of 'meringue' there was a delight.
RISD is a small school situated right on the river near downtown Providence. Students could take a short train ride into Boston, Massachusetts, to enjoy a more bustling city life. We could ride the city buses for free all around the little state and explore pockets of good food. And there are lots of ghost tours in town.

Why did you decide to work as a toy designer after graduation?
During my third year in college, I—like everyone else, was getting worried about internships. I found out Mattel was looking to hire illustration majors! A week later, I heard back from them with an invitation to travel to NYC for the annual toy fair for an in person, casual, get-to-know-you. I had no idea that being a toy designer was in the cards for me but after meeting my potential coworkers and seeing all the cool new toys, I knew I wanted the job. 
Could you tell us a little bit about your work at Mattel?
I get to design what my dolls look like from head to toe! I draw the characters in front, side, back and quarter view and our amazing Mattel sculptors bring it to 3D. I get to work with our talented clothing designers to come up with outfits for the dolls. I even get to choose if I want to use glitter! Shimmer! Metallic! Glow in the dark! When I was still learning my responsibilities at work, I was constantly surprised by all the things I got to control when it comes to the final product that you guys see in stores.
How are you able to become a prolific and successful creator during your after-working hours? What motivates you to create?
It's really difficult to balance it all. I'm working on my second book and a third publication as well on top of my 9-5 work model. I'm motivated by the possibility that my work will make a kid laugh and potentially become someone's favorite book before bedtime.

What challenges have you met while pursuing your artistic aspirations? How did you overcome them?
Nobody around me growing up did art and it didn't seem like a realistic thing to pursue. I would hear a lot of comments/jokes about how I would not make money. But I had my parents' support to go to art school, and though the comments bother(ed) me, I didn't actually care enough about what those people thought of me to actually change the things I was doing. I knew I was going to take my education and career just as seriously as my Concordia peers.
Now, kids at Concordia DO have an artist and a toy designer who they know and can say 'hey, maybe I can grow up to do that!'. 
Any advice for Concordia students who want a career in the arts?
Art can be exploration and experimentation, especially when you have the time and space to do so. Try new materials! Look at different artists on Instagram! Take criticism and learn from it.
Artists aren't just people who paint– we can be graphic designers, product designers, car designers, sculptors, concept artists, performers, etc. I didn't know that toy design and children's books would be my path! I took classes at RISD that aligned with my interests and the opportunity to work in these fields came to me as I applied for jobs.
My biggest advice is to allow for failure. You can certainly be afraid of it. But put aside your ego and let yourself improve. Creating is never about making the best art ever – an artist constantly grows if they allow themselves to.
Do you have anything else to say to the Concordia community?
I have some Concordia peers who went to art school around the same time as I did: Yukine Yanagi is an amazing painter. Olivia Shen is an incredible fashion designer. Jonathan Tsai is a terrific car designer. Elisabeth Tai is the most charming illustrator also pursuing a degree in industrial design… We're all across the spectrum of what someone can do with art. If you're interested in it, I hope you can explore it. We got you and you've got this!
If you have a kid or friend who's interested in art, please encourage them! We will always need more people who bring power to their creativity in this world.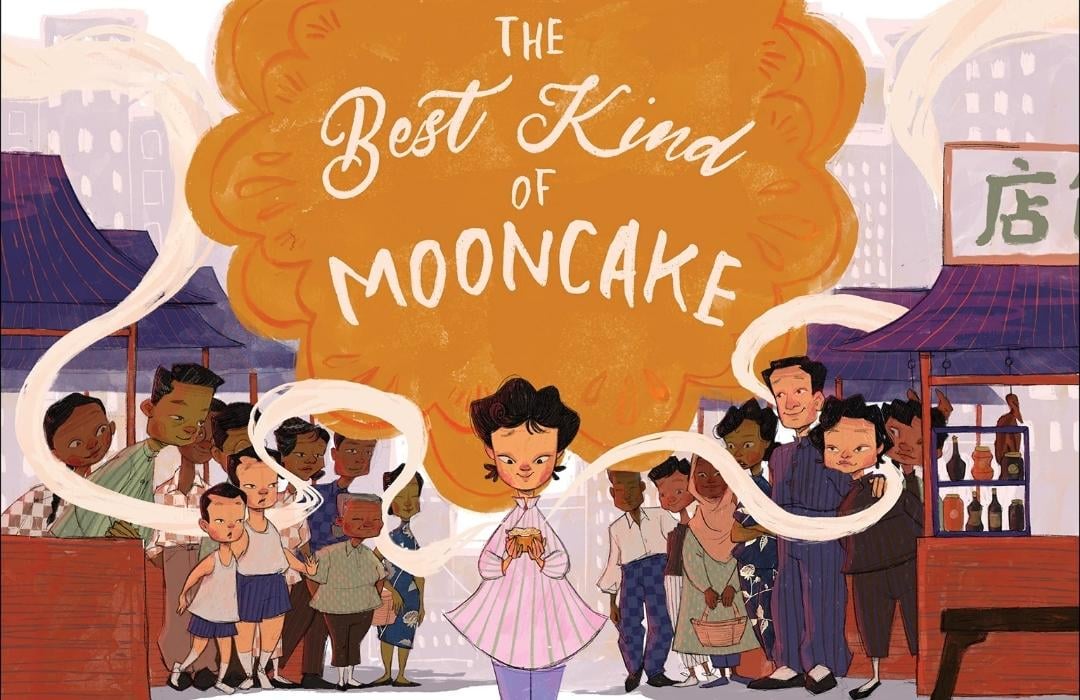 We are beyond proud of Pearl and wish her all the best in what we are sure will be an exciting and prolific future career! Her book, "The Best Kind of Mooncake" is available on Amazon, and you can see more of Pearl's work at her website, which we strongly encourage you to visit!