We are delighted to announce that Concordia alumnus, Nicholas Ho (Class of '19), has been honored with the National Science Foundation (NSF) Graduate Research Fellowship for his PhD in Computational Biology at Carnegie Mellon University!
Nicholas attributes the foundational skills he developed in high school, particularly in his skills in independent research and stress management, as pivotal to his academic journey and beyond.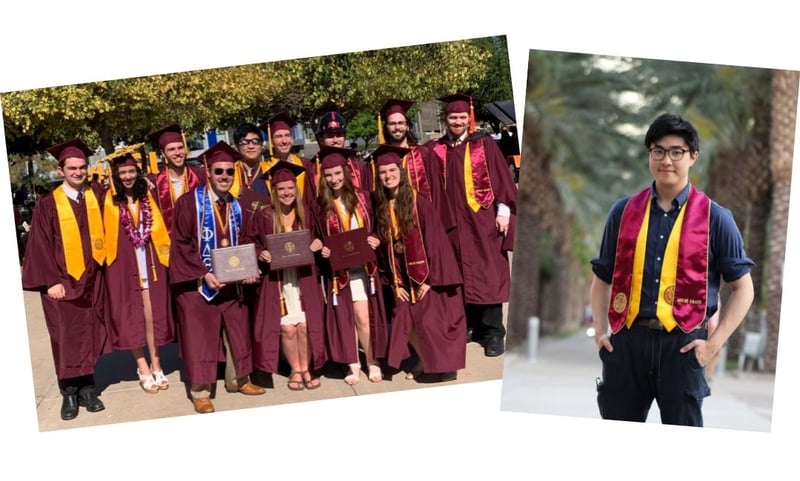 Nicholas, an AI researcher, yo-yo enthusiast, and a devoted lifelong learner with a 4.0 GPA in Mathematics and Computer Science, was named a 2023 Outstanding Graduate for Research by Barrett, The Honors College, at Arizona State University's (ASU) graduation ceremony. He eagerly anticipates contributing to machine learning and computational biology as a PhD student at Carnegie Mellon.


My goal is to use artificial intelligence to develop lasting cures for diseases, not temporary band-aids.


Passion and Achievement
Nicholas' passion for computational biology was sparked at Concordia, where exposure to diverse disciplines led him to envision combining natural sciences and software. He credits Dr. Peter Tong's Big Data Analytics course as inspirational to his interest in computational sciences. Working with Jack Wang (Class of '20) on an AQI sensor project, Nicholas presented his findings at the ICBDE 2018 in Hawaii and was honored with a presentation excellence award.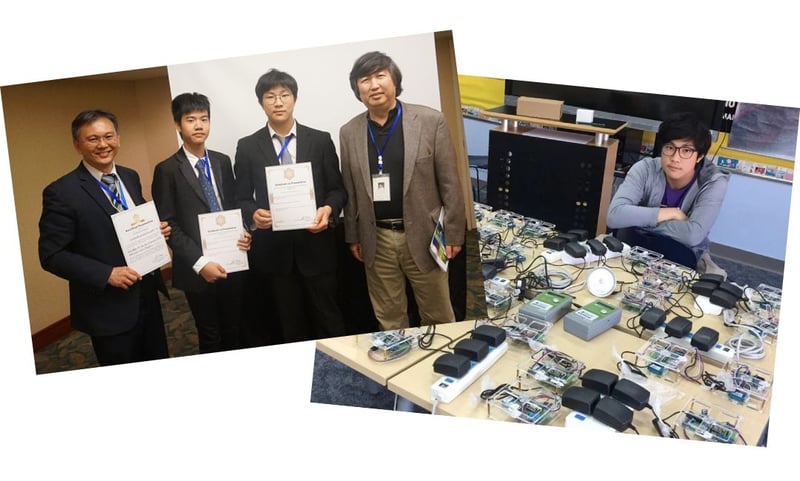 Nicholas valued the enriching environment at Concordia, where supportive faculty and extracurricular clubs helped him develop leadership and communication skills and foster enduring friendships. He led various initiatives as Vice President of the National Honor Society (NHS) and in Student Media Services (SMS), emphasizing service and technology.


Concordia taught me to be able to learn without much instruction, which allowed me to independently research new topics and excel in my academic courses at my university.


Research and Innovation
Nicholas' undergraduate research focused on generative AI to study protein folding. His collaborative research at Carnegie Mellon and Harvard Medical School resulted in novel developments in several domains, and he mentored students as an executive member of ASU's machine learning club.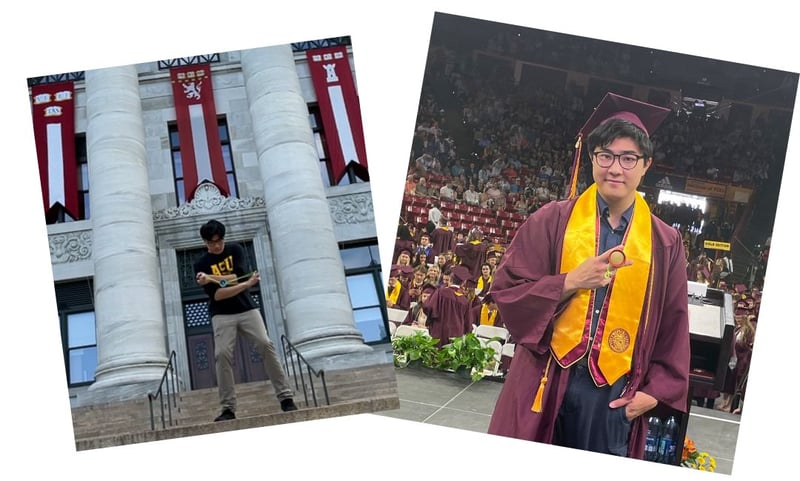 Despite his busy schedule, Nicholas also enjoys yo-yoing, a unique hobby he amusingly showcased at the Barrett student talent show.
Future Aspirations
From Concordia to ASU, and now an NSF Fellowship recipient, Nicholas' journey is a testament to his dedication and ambition. The fellowship will support his PhD studies for the next three years. And after that? Well, for someone with such interests and talents the skies the limit. He expresses interest in one day becoming a professor or perhaps using is computational skills to predict and prevent wildfires in the national forests of the Pacific Northwest.
In celebrating Nicholas's achievements, we extend our warmest congratulations and best wishes for his continued success!