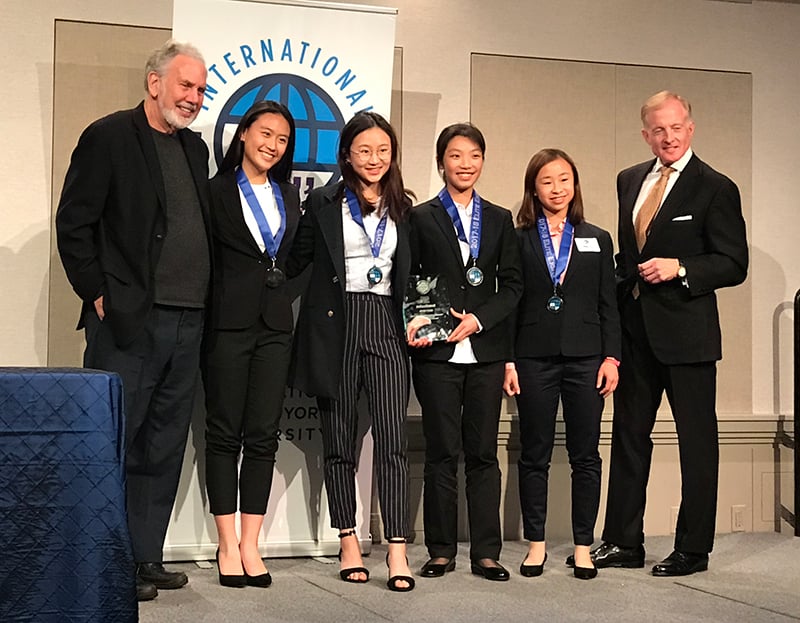 Students from Concordia's high school debate team recently competed in the International Public Policy Forum (IPPF), an international debate competition sponsored by the Brewer Foundation and New York University.
With guidance from their debate coach, Dr. Deb Johnston, students Isabella L. ('20), Evelyn S. ('20), Kristie M. ('20) and Lillian F. ('21) worked diligently researching and composing constructive speeches and rebuttals on their topic—Resolved: International Climate Accords for Greenhouse Gas Emissions Should Adopt Binding Enforcement Mechanisms.
After besting hundreds of teams in the first four rounds of the debate, which had students engaging in a written war of words with other students around the world, the Concordia team advanced to the Final Eight and was invited, expenses paid, to participate in the oral debates at IPPF Finals Weekend in New York City.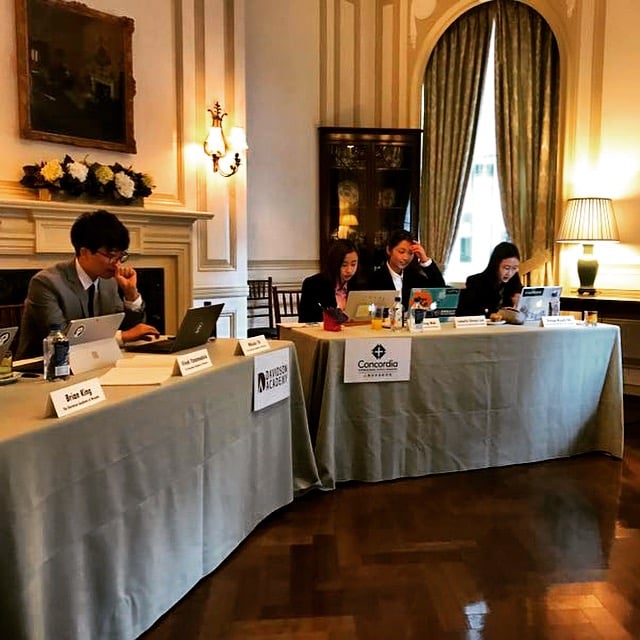 The students had an impressive showing at the forum, advancing to the semifinals and ultimately winning $1,500 to support signature programs at their school.
"The girls spent countless hours researching and writing and their rankings are a testament to their hard work," says Concordia high school English teacher Dagne Furth, who accompanied the team to New York.
Their performance at the IPPF, according to Furth, is evidence to the strength of not only Concordia's co-curricular debate program but also the research skills developed through the National History Day program, the written prose strengthened by history and English teachers, and the ability to make science-based arguments encouraged by their science teachers. "It takes a village."
Details of the competition can be found on the IPPF website.