Our students are getting smarter. The way in which younger generations absorb information is drastically different from the generations before them. Therefore, it's little wonder why today's students are drawn to the immense possibilities found in extended reality (XR) technologies, such as virtual and augmented reality.
The immersive experience and authentic application provided by these educational tools are having a transformative effect on what and how students are learning. In fact, Concordia high school sophomore Melinda S. is already making a name for herself in the world of XR, having recently been awarded a Nextant Prize by the Virtual World Society (VWS).
Pioneering the Virtual World
The VWS is an international non-profit founded in 2015 by XR pioneer Dr. Tom Furness. This virtual society, according to Fourness, "strives to serve as both the heart and conscience of emerging technologies to inspire and enable worlds that enlarge our capacity to do good."
At an award ceremony held on the virtual platform on December 8th, Melinda was conferred the 2022 Nextant Spirit Prize, which honors individuals under 19 who have made significant contributions that have inspired others and who have great future potential to make an impact with XR.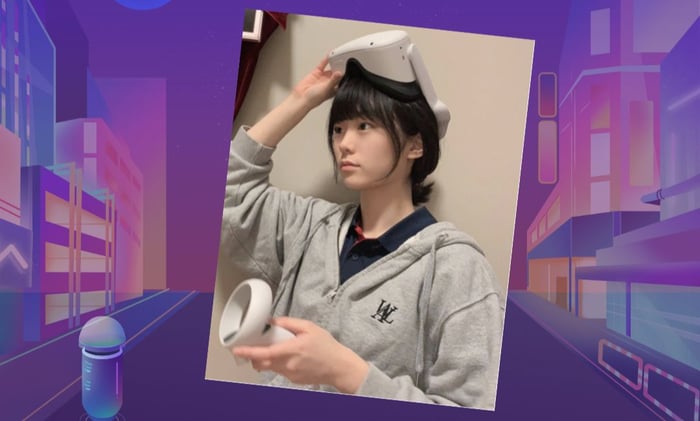 Melinda first began using and building virtual worlds with Oculus Quest 2 in 2019 at the age of 13. She is now a passionate 16-year-old XR and AI evangelist seeking to make intelligent and immersive technologies globally accessible to diverse youth, who will be the pioneers and problem solvers of the next generation. Through her tireless leadership and efforts as the president and founding member of Youth AI Lab, she and her team have hosted numerous distinguished online talks given by world-renowned experts in XR and AI, garnering an audience of 6000+ young learners between 2020 and 2022, and over 25,000 views on YouTube.
She attended Medical Augmented Reality Summer School (MARSS) 2021 as the only high school student and competitor, a camp organized by Technical University Munich and the Johns Hopkins University, and interned with the GIRLs STEAM Institute where, with Kansas City Digital Drive, she helped to develop virtual mannequins for training nurses to foster cooperation and push the boundaries of Medical Augmented Reality. Melinda's journey in the metaverse has also brought her to explore creative VR and research analysis projects and exhibitions in South Korea through an internship with Chuck Studios in Seoul.
Her long-term goal is to inspire and empower tens of thousands of teens worldwide to engage in building an accessible, ethical, intelligent, and welcoming immersive world.
Using Immersive Tech in the Classroom
As it continues to evolve, XR tech will play a vital role in transforming campus learning environments and enhancing the learning experience. Educational technologies such as augmented and virtual reality are regularly used in the study of various STEM-focused fields. "Truly immersive experiences can be conducted anywhere there is a Wi-Fi connection and a small space," shares Mr. Joe Fambro, director of innovation at Concordia. "We are just now beginning to scratch the surface of what is possible in virtual worlds, including what impact immersive experiences will have on learning," he adds.
Concordia students are already using immersive tech in many ways, from flight simulations in our Aerospace Engineering course to exploring VR environments in some of our advanced math classes.
Whether for a class project, part of an after-school club, or in the pursuit of personal interest, Concordia students can also explore XR tech in the school's Digital Maker Space (DMS), which provides a physical space to support their personalized learning experiences. The DMS has been purposefully designed as a flexible tech environment that includes an audio recording studio, virtual reality space, graphic designing space, and photography studio.
"Providing Concordia students opportunities to explore virtual worlds now is an important part of helping prepare them for the future," says Mr. Fambro. "We want them to know that they live in a time when truly anything is possible."