Concordia's academic rigor has consistently nurtured and empowered students to excel in various realms, either it be creative arts, engineering, aerospace, world languages, or data analysis. This summer, six Concordia High School students were selected to showcase their hard work and breakthrough findings in Big Data Analytics at the 6th International Conference on Big Data and Education (ICBDE).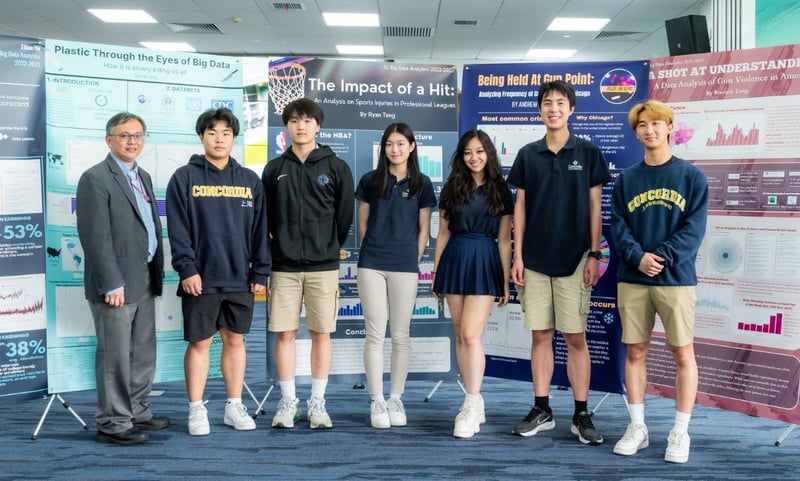 Securing a place at this renowned conference, these talented students—Andrew W., Bennett T., David J., Ellen (Ellie) W., Ellina H., and Ryan T.—have not only demonstrated their dedication and expertise but have also brought tremendous pride to Concordia. Additional shout out goes to Ellie, who has brought home the Best Presentation Award for her work.
A student in Dr. Peter Tong's Applied Learning Big Data Analytics course, Ellie wrote a 12-page paper using big data analytics to investigate the psychological concept of "pretty privilege". Her research conclusion includes positive correlations between physical attractiveness and average income, financial satisfaction, etc., as well as inverse relationships between physical attractiveness and number of hours worked, and some other factors.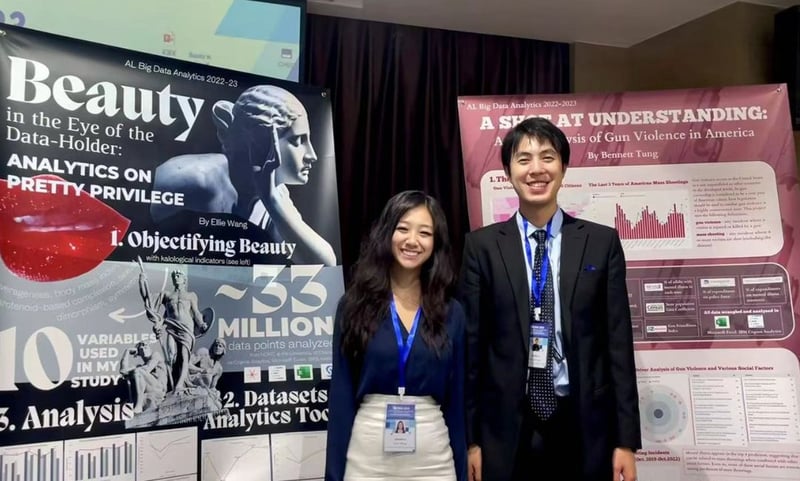 To summarize her findings, she made a life-size infographic that she took to the ICBDE along with her classmate Bennett T. (The other participating students presented their findings via Zoom.)
It is also worth noting that this achievement marked Concordia's remarkable 10th consecutive year of student presentations at international Big Data conferences, further establishing Concordia's reputation as a high school leader in the field.
"Through the Big Data and Analytics course, I learned how to extract valuable information from seemingly incomprehensible seas of numbers and variables that no doubt has the potential to change how we view the world." – Ellie W.
* Ellie is attending the University of California, San Diego (UCSD) to study Political Science.
The opportunity to present their research alongside esteemed experts professors and researchers in Big Data and Education is invaluable. It will not only showcase the students' remarkable achievements but also allow them to exchange ideas, gain insights, and contribute to the advancements in this rapidly evolving domain. Our students' achievements in this domain has also led me, once again, to be an Invited Speaker at the ICBDE 2023|Scientific Committee. – Dr. Peter Tong, High School Teacher-Aerospace, Big Data, Math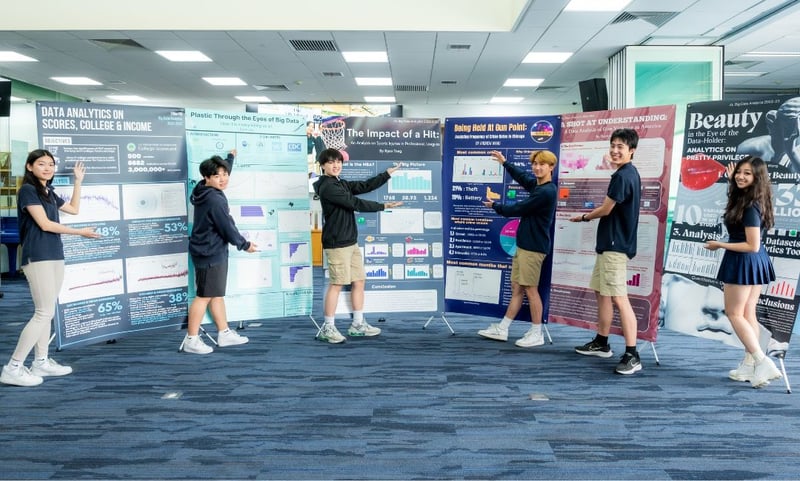 Below are the big data students' research topics presented at the ICBDE 2023:
Andrew W.: Theft is the most common crime in Chicago Today
Bennett T.: A Shot at Understanding: A Data Analysis of Gun Violence in America
David J.: The Perils of Plastic: Data Analytics on Effects of Plastic on Humans
Ellen W.: Beauty in the Eye of the Data-Holder: Analytics on Pretty Privilege
Ellina H.: Pre-college success and its influence on post-college success
Ryan T.: Possibility of Injuries in Relation to Levels of Fatigue in the NBA