The National Economics Challenge (NEC) is America's most prestigious economics competition for high school students. More than 12,000 students from all states participate each year. The experience of NEC has also become a stepping stone to college and university.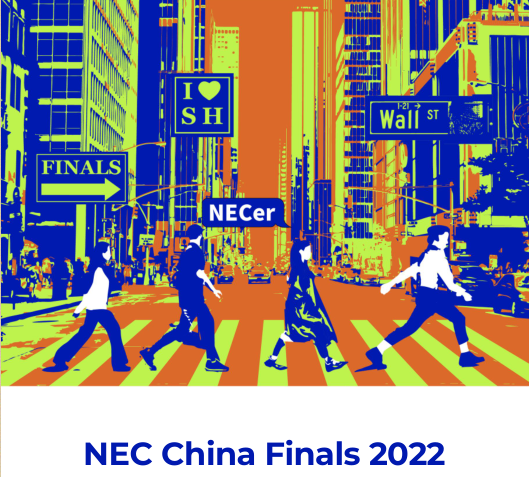 Join us in congratulating our Concordia high schoolers, who, over the recent months, have competed in the NEC 2022 Regional Round and moved on to the China National Finals.
Concordia students receive impressive results at NEC Finals
A total of 15 Concordia students took part in the competition this year and they brought home many awards! (See the list below.) Our students who competed in the Adam Smith (AS) Division—the most advanced level of NEC—placed 4th in China, earning them a spot in the Global Final.
Additionally, the AS Team —made up of Jeffrey T., Winston J., Joe (Zhaoyuan) L. — received several top honors, including the National Overall Team Gold Award (top 2%), Qualifying Test Overall Team Silver Award (top 5%), Critical Thinking Overall Team Silver Award (top 5%).
One member of the AS Team, Jeffrey, also received a few top individual honors. He not only won the Qualifying Test Top Scoring Challenger (top 1%), but also made it into the Hall of Fame for his perfect score in the International Economics & Current Events session.
The other Concordia members of the team, Joe L. and Winston J., scored in the top 30% which earned them individual distinctions.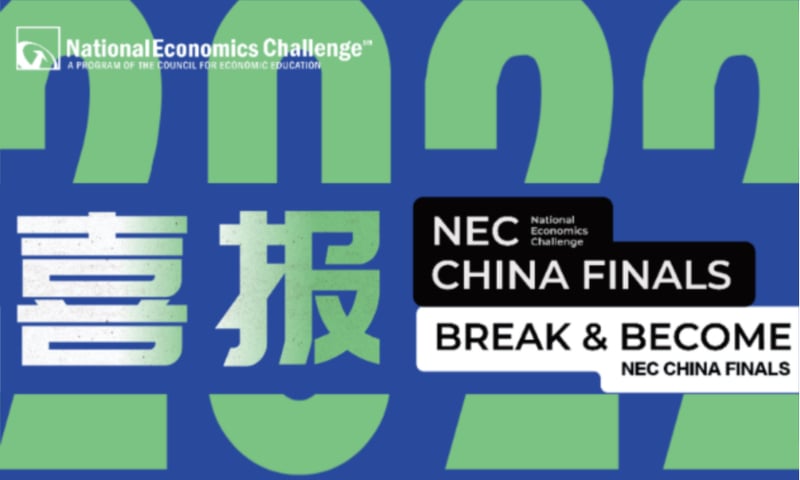 A few of our Pre Teams also won several awards, including:
Critical Thinking Overall Silver Award (top 5%)
Critical Thinking Overall Bronze Award (top 10%)
National Overall Bronze Award (top 15%)
Regional Overall Bronze Medal Award (top 20% among the teams that didn't win the national award)
Individual Distinction Award (top 30%)
Here's what some of the participating students have to say about the competition:
"The NEC competition was a very inspiring opportunity for students to discover their potential and interests in economics. The critical thinking section of the competition challenges students comprehensively, as it requires students to accumulate and utilize knowledge from not only the economic field but also from politics or STEM."

—Ellesse C., sophomore
"NEC was a fantastic learning opportunity. I was very proud to work with an amazing team and prepare for a competition with content beyond a high school or AP course, a truly memorable experience that culminated in our national recognitions."

—Winston J., junior
"By committing to competing at NEC, we students are encouraged to dive deeper into the field of Economics and explore new concepts and learn about the current economic environment of various countries today."

—Joe (Zhaoyuan) L., junior
"This year, both the team and my individual achievements have exceeded my expectations. I am exhilarated to be recognized for the highest honor in high school economics. I am very grateful to have three amazing teammates. Our entire team has put in tremendous effort for this competition. We explain concepts to each other, encourage each other, and cheer each other up in difficult times. I have had an amazing time working with them."

—Jeffrey T., junior
"During the process of preparing for NEC 2022, I had the opportunity to expand my knowledge and interest in economics as well as cultivate my teamwork and communication skills. I would like to express my gratitude not only to my team members but also to the Concordia Fund, for making our participation in NEC 2022 possible. We have received unlimited support from the Concordia community to achieve our interests in both academics and character."

—Angelin (Caiwei) L., sophomore
Concordia supports our students and empowers them to pursue their passions. Our 2022 NEC participants are all from the Concordia Economics Network (CEN), a student-led club composed of Concordia high school students who are interested in economics. It is worth mentioning that with the aid of Concordia Fund, CEN was able to encourage many more members to participate in NEC this year as compared to last year. It means a lot to CEN, says Angelin L., one of the CEN core members, "because many club members who are interested in economics and want to participate in NEC were hesitant due to the high fees."
"Over the past school year, we have mainly focused on preparing the teams that participated in NEC 2022. However," adds Angelin, "we plan to involve more of those who are part of CEN but not competing in NEC by enriching them with basic economic principles and hosting discussions about current economic events."
Congratulations to CEN for their outstanding achievements! Next, our students will compete for the remaining sessions at NEC China Finals and prepare for the Global Final. Stay tuned to hear more from them!