Among the brilliant students at Concordia International School Shanghai are several budding scientists and engineers who look to challenge themselves academically and try to use their STEM skills to make the world a better place.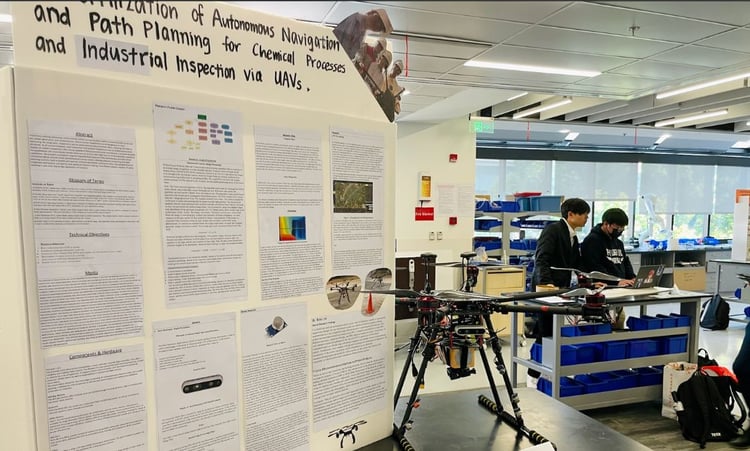 On April 27th, Concordia Shanghai was pleased to participate in the Shanghai International Schools Science and Engineering Fair (SISAFF) at SAS Puxi. This student-run event brought together science students from the top international schools across Shanghai to showcase research projects related to biology, engineering, and computer applications as well as other STEM-related areas.
Meet the Tech-savvy Teens
Concordia students Daniel B., Shreyas S., Marcus C., Cathy T., William Q., Simon J., Caleb H., Joonmin H. and Siwoo M. were participants at this event and showcased a number of impressive projects. The final results lead to two Concordia teams placing first (Shreyas S. & Marcus C.) and third (Cathy T. & William Q.) with another (Daniel B.) earning an honorable mention for outstanding effort.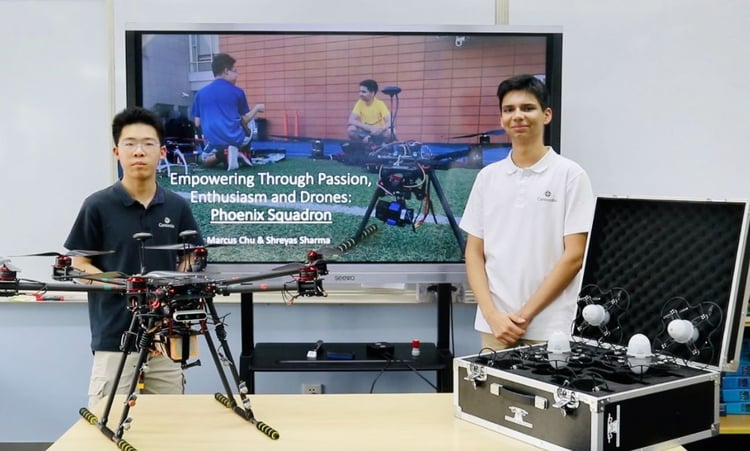 Taking first prize was Shreyas and Marcus's project, "Prokyon." which the pair tirelessly worked on over the summer and through Shanghai's lockdown. For this project, these industrious engineers designed and constructed an autonomous industrial pipeline inspection hexacopter. After extensive troubleshooting and validation by Henkel Adhesives Shanghai, their hexacopter finally took flight.
"We are especially grateful to Dr. Tong for his unwavering support and mentorship through every stage of this project. We would also like to express our deepest thanks to Dr. Fujiwara for helping us bring our work to life at SISSEF -which was not only an opportunity to showcase our work and receive feedback but also an opportunity to learn about projects done by other students!"

–Shreyas S.

Shreyas and Marcus also presented their drone experiences at ACAMIS Technology Conference in March 2023. Read more about their experience here.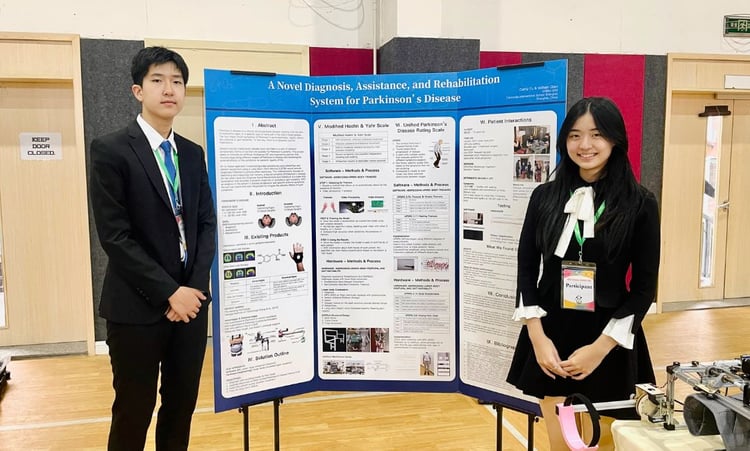 William and Cathy were awarded 3rd prize with their AI-based biomedical engineering project designed to aid those affected by Parkinson's disease, which focuses on identifying and measuring rest tremors, a typical symptom of Parkinson's. By building an exoskeleton and coding algorithms, they created a device that could diagnose patients with empirical calculations and provide feedback with gait assistance.
In late Feb., the pair also went to Chengdu for the national leg of the annual Intel ISEF competition, (International Science and Engineering Fair), where they gained invaluable experience and learning. You can find out more about that here.

On the Path to STEM Success
Our students' success at SISSEF showcases Concordia's dedication to cultivating exceptional STEM leaders, future researchers, and engineers. Highly qualified teachers and researchers go far beyond simply giving information; they build strong relationships that enable our students to thrive in experimentation. They support students in their academic endeavors and encourage them to go deeper in their learning.
At Concordia, we are proud to celebrate our students' successes. We firmly believe in providing an education which fosters creativity, empathy and compassion - with teachers forming close relationships with learners to foster excellence in STEM areas. Everyone is welcome here, as we aim to foster an environment in which students can discover their talents while developing important values they'll use throughout life!

-Dr. Yujiro Fujiwara, Head of Applied Tech/STEM