Breaking News: our talented students at Concordia Shanghai have proven their creativity and brilliance by clinching top prizes in the 2022-2023 Shanghai Family Art & Writing Competition. The theme, "Future City," sparked the imagination of our young generation, leading them to craft remarkable pieces of art and writing that envision a promising tomorrow.
Celebrating Creative Excellence
Concordia students Jiayang L. and Oscar C. won second and third prize respectively in the art category, while Andrew L. and Emily P. both were second-prize winners in the writing category. They stood out among participants from over 40 bilingual and international schools in Shanghai who eagerly participated in this competition submitting more than 400 pieces in total.
Let's take a look at our remarkable winners:
Art Category Winners



3-10 Age Group 2nd prize: Jiayang L. (Class of '30)
11-18 Age Group 3rd prize: Oscar C. (Class of '30)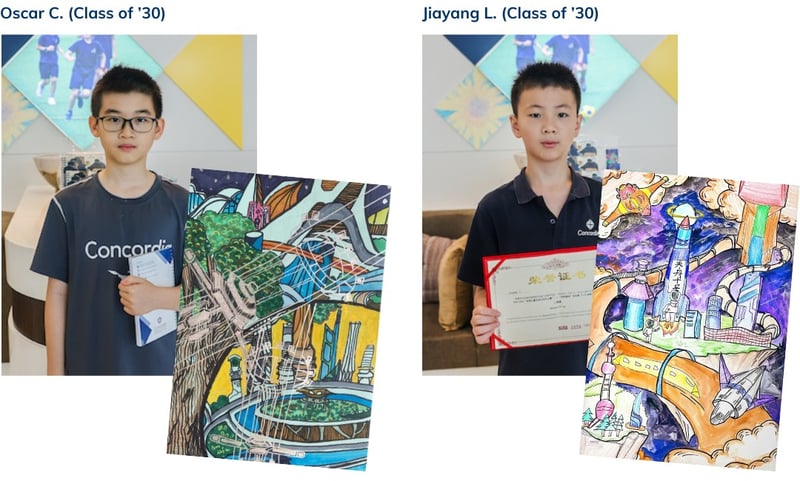 Using their imagination, these students depicted future living scenarios or city landscapes that are livable, smart, low-carbon, and technologically advanced, fueling the aspirations of the young generation towards a promising future.
Writing Category Winners
3-10 Age Group 2nd prize: Andrew L. (Class of '30)
11-18 Age Group 2nd prize: Emily P. (Class of '24)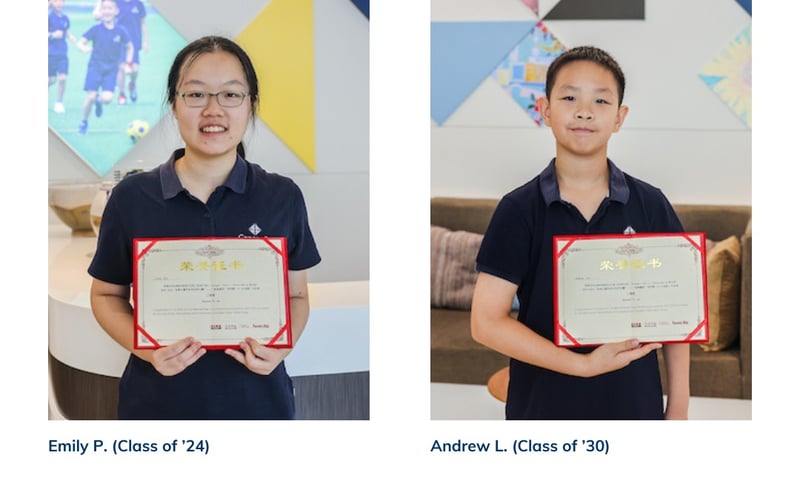 In his writing piece, Andrew L. envisions an intriguing future city where people utilize the Dyson Sphere and Thorium reactor to harness energy and Asteroid Mining to get rare elements.
As Andrew aptly puts it, "Even though some ideas may be out of our reach, we are getting closer to it every day, step by step. Maybe you are the one who nudges our civilization even further in the right direction!"
Emily P. seized the prize with her captivating creative writing piece: an email sent from renovation firm EPCON, proposing a city design project set to transform urban living by 2050. With the United Nations Sustainable Development Goal 11 (Sustainable Cities and Communities) in mind, she pictures a future city deeply committed to environment, civic lifestyle, infrastructure, and natural resources.
At Concordia, we take pride in fostering holistic education that nurtures not only academic excellence but also creativity, global awareness, and a strong sense of community engagement. Join us in congratulating Jiayang, Oscar, Andrew, and Emily for their achievements. Stay tuned for more updates and inspiring stories from our community!