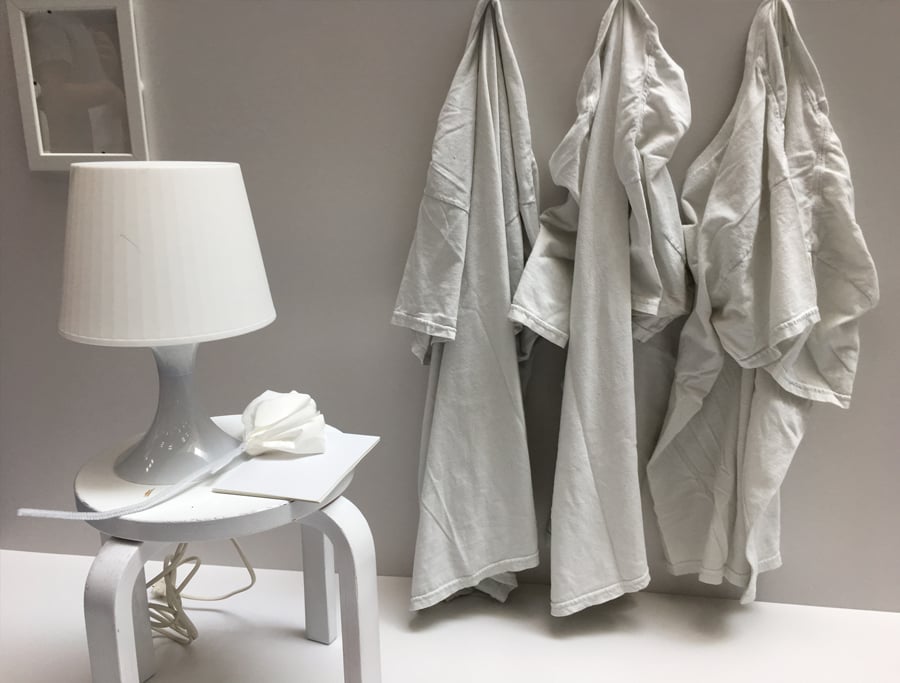 To celebrate International Dot Day, our early childhood art classes focused on the "dot" by creating their very own dot café!
First, I set up an entirely white miniature restaurant in the Early Childhood entryway. Then I invited students, parents and teachers to place different colored dot stickers all over the white café. Students absolutely loved this activity and had so much fun covering the white surfaces (and themselves!) with brightly colored dot stickers.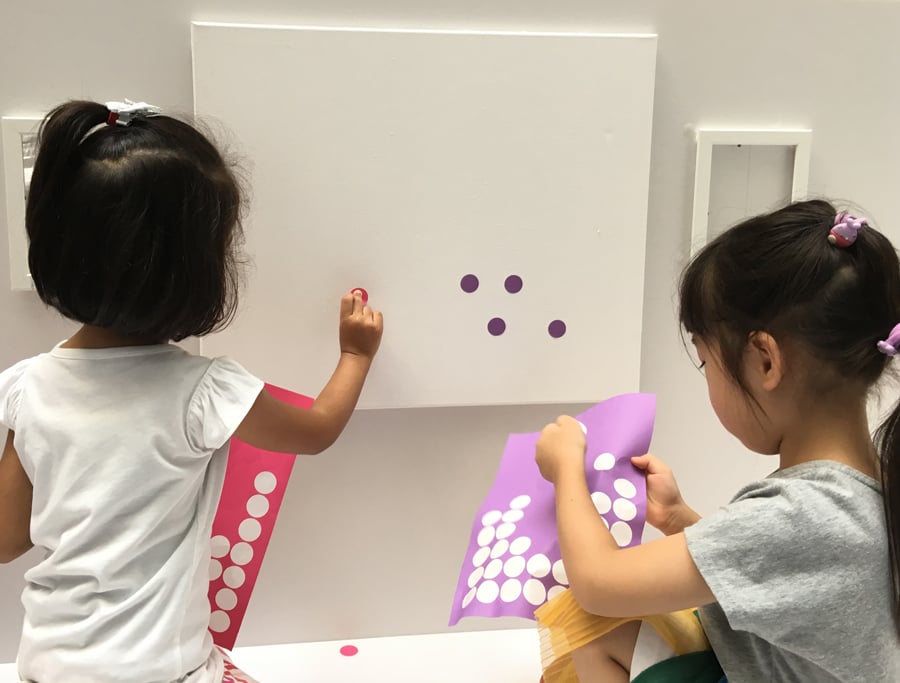 This project was inspired by the work of the famous Japanese artist, Yayoi Kusama. Since Yayoi was a little girl she had a love for spots or dots. As an artist she integrates them into almost all of her work. Her "obliteration rooms" became very famous because of their participatory nature. She will set up entirely white rooms in museums, everything from the ceiling to the floor is white. Then she will invite her audience to put dot stickers all over the room. Over the length of the exhibition, the room will go from completely white to covered or obliterated with dots.
Yayoi is a great artist to talk about with learners during dot week. They love to see how an adult artist can be so playful and create beautiful works of art using nothing but a dot!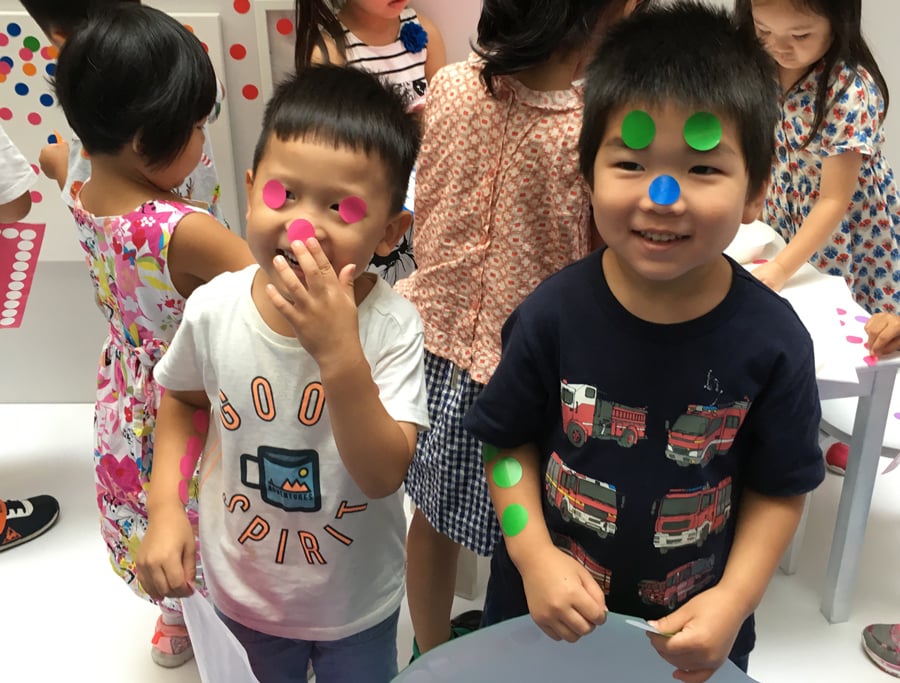 As an art teacher, it is important to me to teach my students about process. Sometimes art isn't about bringing a finished product home, it is about getting lost in the playful process of creating. This allows learners to let their imaginations go beyond the borders of their paper and explore things like texture and the tactile nature of art materials. For our younger students, it was a great review in color. For others, they explored the way dots can make a pattern or be turned into a design like a flower or heart.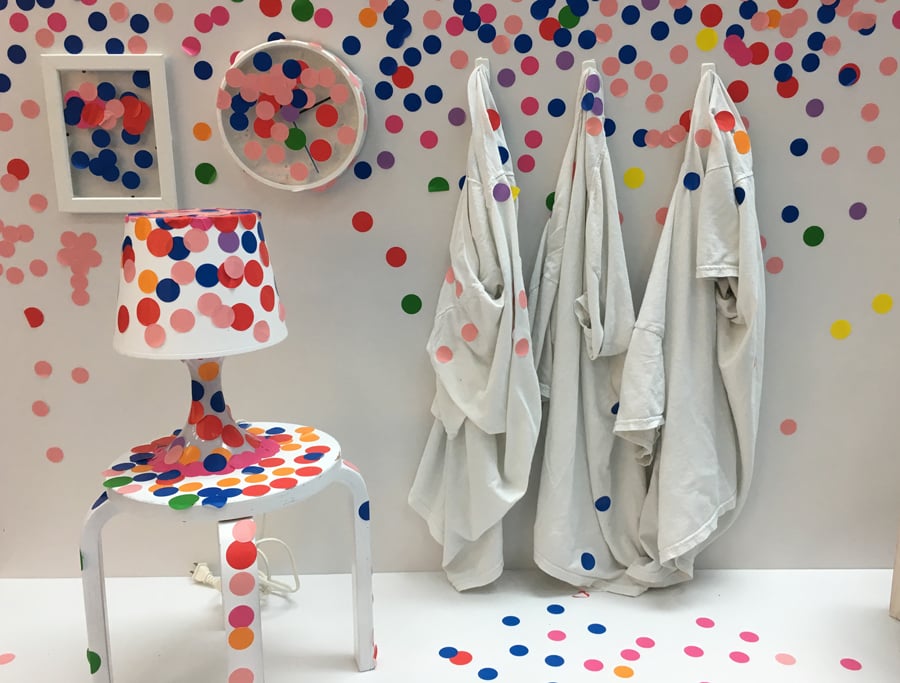 The dot room taught our learners that even though they are small they can work together to accomplish big tasks! It taught them the joys of collaboration and creating big, beautiful works of art!
Check out the Power of the Dot video on Citizen.C.
If you loved the dot cafe, then check out "LIFT EACH OTHER UP," another early childhood interactive art installation.
Stephanie Wiegman is an early childhood arts specialist at Concordia International School Shanghai