For the majority of expats, the affordability of domestic help is a huge plus when moving to Asia. With labour costs being prohibitive at home, many will be experiencing the luxury of having help around the house for the first time.
Getting the process of finding a housekeeper started is not complicated, but following some good advice during the process in order to ensure both you and your housekeeper are happy and satisfied will save many headaches in the future.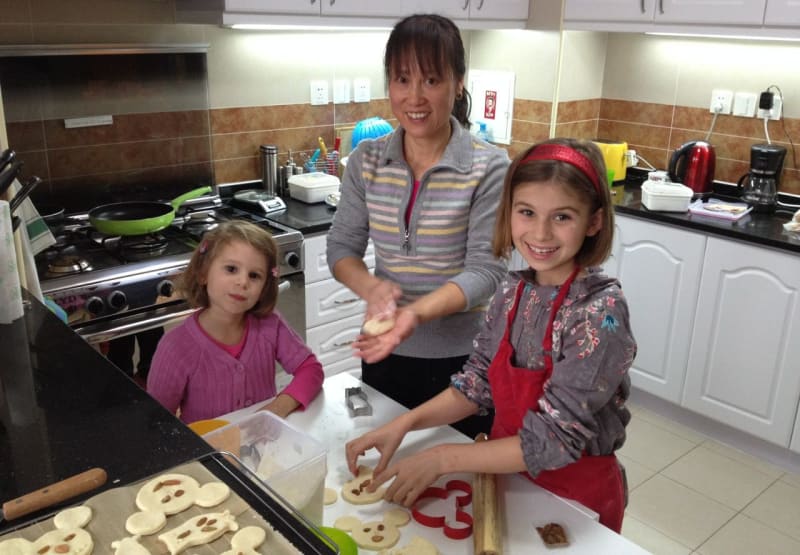 What is an ayi?
'Ayi' can be translated directly from Chinese as 'aunty', but it's also often used to address women a generation older than oneself as a general term of respect. Unless your ayi asks to be called by another name, you can expect to address her as 'Ayi'.
Most families in Shanghai, Chinese or otherwise, that can afford to hire an ayi choose to do so. In China the prevailing view is that hiring domestic help, whether full- or part-time, is entirely normal and acceptable. In a country of over 1.3 billion people, employment is top priority. From single young expat professionals in a loft apartment in Jing'an to large expatriate families in a Pudong villa, you can find ayis in all types of households, working a range of hours.
Some expats experience a kind of guilt about employing an ayi mostly due to the unfamiliarity of having paid help around. The key to relieving that guilt is to be respectful and clear about what you want. It is 100% socially acceptable so no need to worry.
Establish your needs
One of the first things you should do before starting your search is to make a detailed list of the things you need done in your home. This will be the guide to how many hours are needed to accomplish all that you want for both you and your ayi. Being realistic about the benefits of having someone prepare healthy home cooked meals when you are tired after busy days can be invaluable to your happiness – particularly during your first year when you are still getting your footing in Shanghai. When considering the dangers of culture shock, erring on the side of more help in the first year is a good strategy. As long as you are clear with your ayi from the outset then changing the schedule later will not be an issue. Most likely she will fill the extra hours in short order.
Based on the amount of work you have in your home, you then need to decide if you want a full-time or part-time help. Part-time ayis usually work for several families a day, while full-time ayis work up to to ten hours a day, depending on the tasks involved. Finding the right ayi and the right balance with her can be challenging given that everyone's household is different. Bigger villas with younger children will obviously require more help than an apartment with a young couple.
The search
Generally, for newly arrived expats the most reliable way to find an ayi is through a referral from someone you know who has employed them for a reasonable amount of time. That said, everyone manages people differently. You may or may not be inheriting the bad habits of someone else or the good. Going this route will generally feel safer than approaching it from the agency direction.
Choosing to engage one of the many agencies in Shanghai that specialize in placing ayis has a few benefits. The first is that their employees are much more likely to have been vetted and put though a criminal records check than one that was referred to you by a friend or contact. The second main one is that they will have English speaking staff that can help communicate with your ayi if she doesn't speak English and they can help replace an ayi quickly if things don't work out at the outset of the arrangement.
It's also likely that agencies have provided some basic cultural training and a better idea of the standard of work that is expected. Many ayis come from the countryside in China and while hard working and honest, may not understand hygiene as expected by expat families.
If you are in a villa compound it's likely there is an agency on site, which will have the added advantage of having staff that are familiar with the tasks involved with a typical home. They will also know the local handymen who are necessary to fix all manner of small problems.
Working through an agency will also allow you to choose the specific skills you want such as experience with child care, comfortable with dogs, paying bills and speaking with building management staff.
Choosing the right ayi can mean that the auntie you choose becomes a close member of your family, forming bonds with your kids and pets, coming on vacations with you and celebrating holidays as well.
Establish both parties expectations
Investing the time to find a friendly ayi you trust to take care of your needs is the a critical part of creating a convenient and comfortable lifestyle in Shanghai. Whether you've decided on a referral from a friend or agency, it is essential that both she and you are in agreement about each other's expectations. When it comes to ensuring a good working relationship with your ayi, there are a few things you should be discussing.
The hourly pay for domestic help in Shanghai generally begins at RMB20 – 30 RMB per hour, but obviously price and demands differ from place to place. In recent years, the increasing cost of living in Shanghai as well as economic development around China providing more jobs in rural areas has pushed the price for domestic help higher as people choose to return home to be closer to family.
In a two bedroom apartment, a part-time ayi can finish basic housework in about two or three hours, costing a minimum of RMB40 – 50 RMB. If you live in a large house with your family, one or two full-time ayis may cost you RMB1,000-4,500 a month.
If you're employing a full-time ayi, it's typical for her to take one or two days off a week though one day is more popular and live-in ayis may just take Sunday off. It's important to discuss extra work and special occasions that are in addition to normal tasks especially if they are outside of normal working hours. Your ayi will most likely be happy to help but also that she is compensated accordingly. Ayis usually take off about two weeks a year for major public holidays. These include Spring Festival (some time between mid-January and mid-February), the October National Day Holiday (held around 1 October), Qingming in early April, May Day and Mid-Autumn Festival (September). Like most of the hundreds of millions of migrant workers in China, your ayi will likely only get home to see her family once a year or perhaps twice if her home is not too far from Shanghai. This is an important thing to consider when asking an ayi to sacrifice her holiday, to work while you are on holiday.
It's a good idea to be at home the first few times your ayi comes to clean if she is part-time and you wouldn't normally see her. It may feel a bit strange to watch her work but helping her understand what you feel is most important about cleaning your house. Most ayis have years of experience and will generally work steadily with no issue at all. The issue is whether they are filling time with tasks that aren't necessary to do every day when they could be doing grocery shopping or prepping dinner.
During the first few visits, your presence will allow her to ask any questions she has for you which will also greatly improve your mutual understanding with her.
If you have children, then there are a number of practical issues to deal with in case of emergency such as an injury to your children or a fire in the kitchen.
Your ayi will have worker's compensation insurance if you hired her through an agency but if you are hiring a referral, it is important you ask and make sure she is insured for any accidents that happen on the job.
If you haven't learned some basic Chinese language skills then it's a good idea to start so that basic communication with your ayi can occur without assistance.
Benefits of a contract
Most expats in Shanghai do not have contracts with their ayi, but fortunately there's no deadline for establishing one. If you're thinking about creating a contract, consider that expatriate families have complained over the past few years about their ayis breaching their trust by inviting family members over to the employer's home. In one specific case the ayi allowed these family members access to food or other items in the home. Whether it's a cultural difference or simply a personal quirk, disclosing personal information against the employer's wishes is always wrong. In response, the Shanghai Household Service Association has announced that they will begin to officially promote a new contract for maids in order to better protect employers.
Contracts will now include a clause that states a domestic helper will be punished, or even fired, for giving out his or her employer's personal information. "The new contract states very clearly that ayis are never permitted to give out their employers' information, such as phone numbers, educational background and financial details," Sun says. "It also states that ayis will not be allowed to invite strangers over without the family's permission."
There are horror stories of housekeepers and maids taking advantage of their employers in just about every major city under the sun, but if you're vigilant and savvy this can be avoided. The specific case above concerning the ayi who repeatedly allowed her family to visit and take food is an extreme case and clearly didn't stem from malice. Officials at Jialilai Household Service Co., Ltd state that education is the biggest issue here, not malevolent behaviour. "Not all of them have evil thoughts of stealing. They just don't think what they are doing is wrong, as they don't have the same sense of privacy," says Xia Jun, director of the company.
Taking the time to consider your situation, arming yourself with the right information and analysing your plan of attack will save you considerable time in the future. Thoughtfully and thoroughly consider before trusting someone with your home and family. Protect yourself with a contract on which both parties agree. Whether your ayi begins under contract or you and your ayi sign one a year into your relationship, better late than never. Standing on a ledge to take a leap of faith with an ayi may seem daunting, but there's a lot you can do to ensure that you don't ever have to jump without the right safety nets.