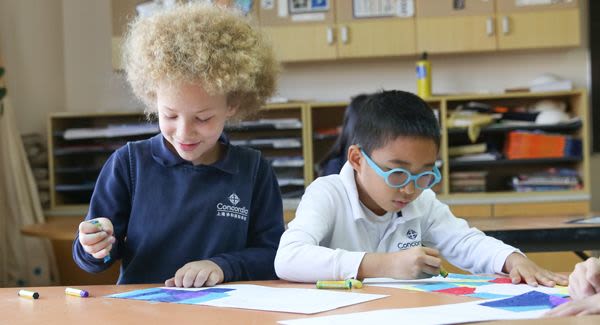 For years, schools have been aware of the instrumental effects the arts have on a student's overall academic performance, from improved motor skills and language ability, to higher scores on standardized tests. Comprehensive research from organizations such as the National Assembly of State Arts Agencies has shown that music education enriches both math and language learning; that participation in theatre improves reading and oral language skills; and, that artistic practice allows for better interpretation and use of visual information. Yet, the positive impact these subjects have on student success does far more than bolster academic intelligence. The fine arts also build confidence and empathy and enhance a student's motivation and engagement in the world around them.
Engaging Emotional Intelligence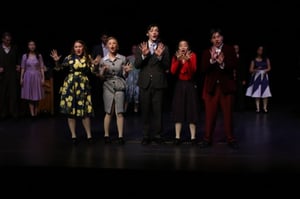 At Concordia International School Shanghai, the fine arts are valued not only for providing a buttress to language, math and science achievement, but for their role in enhancing emotional intelligence, creativity and holistic education. Study in the fine arts, says Concordia music teacher Sara Preus, makes for "thoughtful, creative and detail-oriented students who know how to work cooperatively for a greater good." This feeds the soul, she adds, "helping students express love and loss, highs and lows, relationships and understanding."
Fostering Creative Expression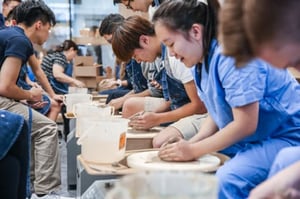 Encouraging creativity is yet another invaluable component of the fine arts. The creative expression fostered in the studio, the music room and on the theatre stage leads to positive risk-taking, iteration and innovation; and, it transforms the way in which students acquire knowledge. According to Greer Collins, a high school art teacher at Concordia, "the arts help students cultivate their imaginations and find new ways to express what they see and feel in the world around them." When applied outside of the art room, creativity improves critical thinking and allows students to embrace the ambiguity of complex projects.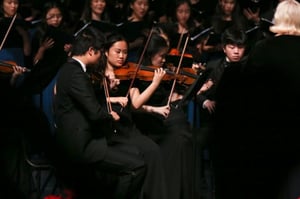 Validating the fine arts through their supporting role in a student's success in "core" subjects is important in cultures where academic performance is highly valued. While that is not a false view of the arts, to focus entirely on that point of view is to see only half the picture. As a mode of expression, the fine arts transform thoughts and emotions in ways that transcend the academic arena and lead students to a more comprehensive understanding of themselves, the world and their place in it.