Cultivating literacy during early childhood significantly influences a child's future learning. At Concordia, our early childhood program focuses on developing these vital literacy skills.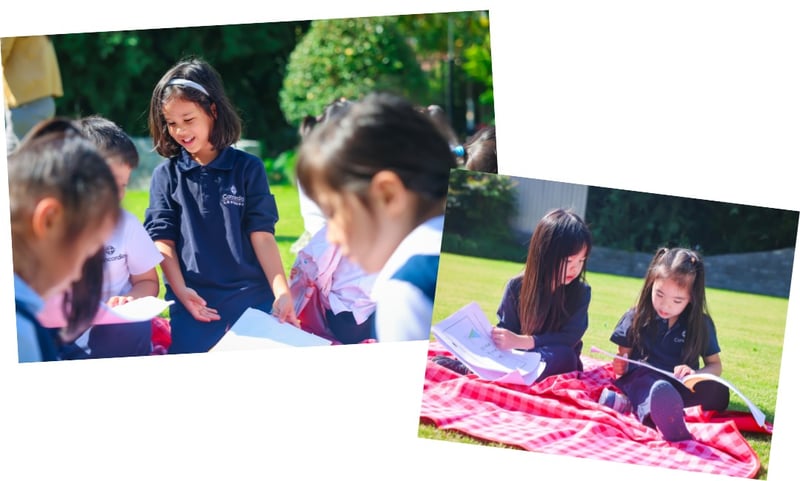 Beginning in Kindergarten, our balanced literacy curriculum integrates reading and writing model that focus on personalized learning, frequent practice, and peer feedback. Recently, our Kindergarten students showcased their writing accomplishments at a special event on Founders' Field, acknowledging their hard work, dedication, and evident progress.
From Listening to Storytelling
In the "Talking, Drawing, Writing" unit, students were shown how to improve their listening skills with oral stories, followed by engaging in storytelling with peers. They then advanced to visual storytelling, using lines, shapes, and colors to express their ideas. This not only enhanced their creativity but also their ability to visually convey stories. The culmination of this learning process involved integrating labels, words, and sentences into their narratives, adding rich details.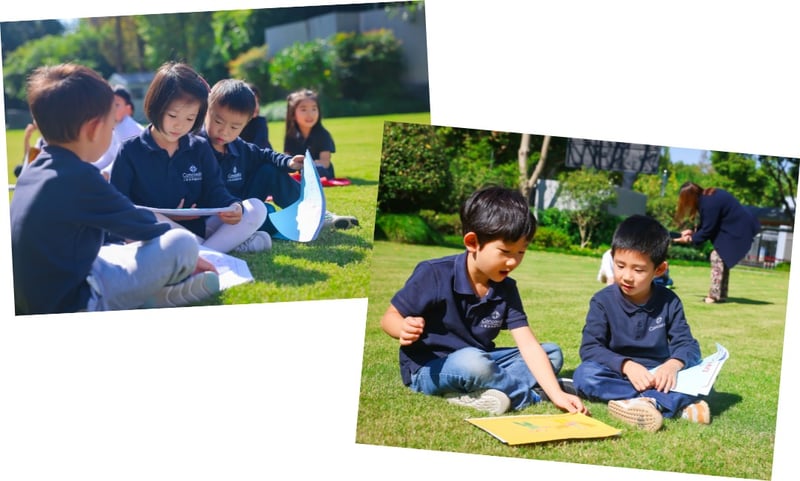 Throughout the process, students moved from simpler to more complex tasks, encouraged by our supportive teachers to express themselves through drawings and labels. This method lays a strong foundation for future writing skills.
Teachers also provided a learning checklist, covering key elements like pictures (setting, characters, emotions), labels, and sentences (capital letters, spacing, full ideas, punctuation).

"In this process, our young learners develop a writing mindset as they discover their experiences can inspire them to tell their stories through writing. Their minds were open to knowing they have the ability with them as they were taught how to think and not what to think."—Ms. Christiana Hankins, Kindergarten teacher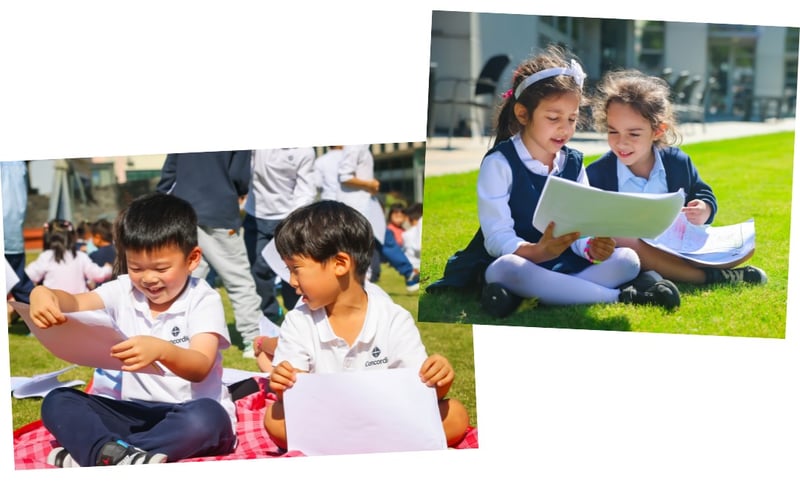 In each class, an English Language Learner (ELL) teacher provides additional support to help students better express and comprehend their English speaking and writing skills.
In this unit, students wrote about everyday experiences like family time, vacations, birthdays, or going to the movies. They then shared these stories with classmates and friends from other classes. We're always excited to see what our young authors will create next!