Though the city is on "pause" due to the current lockdowns, the spirit of love and caring within the Concordia community has not ceased. We are blessed to have a group of families and faculty who come together in service of one another.
Parents support faculty during Shanghai lockdown
For instance, our Concordia parents, in particular, have shown true kindness and generosity by organizing deliveries of food and essential supplies to faculty compounds over the past week. The action, initiated by the parents themselves, has done a great deal to calm the concerns and lift the spirits of the school community.
Concordia faculty express their gratitude to the parent community for their support.
To carry out this selfless task, many parents have joined a fundraising "relay" within WeChat and have tried every means possible to contact various vendors in order to get hard-won supplies for our faculty. Many other parents have made efforts to assist teachers who live in their own compounds to procure supplies.
"Concordia has always been a loving community. We've been at Concordia for five years, and every day my kids are taken good care of by the faculty and staff there. We parents haven't had a chance to pay them back. Once we learned that Pudong would remain locked down, many of the parents in the community thought of our teachers, and how we could do our part to help them through this time," said one parent.
The parent who launched the fundraising relay has been at Concordia for 19 years. Full of affection for school community, she says, "I've witnessed how the school and the has grown and developed over the years. I'm grateful that Concordia has nurtured my two children and educated them well. So in this difficult time, I will definitely stand up to help our teachers and the school." With the contributions parents made through the WeChat relay, she helped to organize bulk purchases of food and supplies for teachers.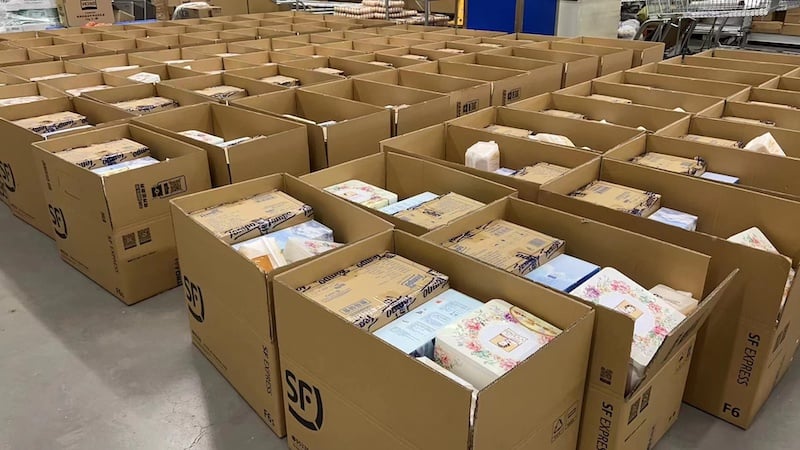 "It's so great that the Concordia community comes together to help one another during this challenging time. We also want to show our appreciation for teachers who have been working hard to provide Distance Learning to our kids during the lockdown," says another parent, who, upon hearing about the relay, shared the message right away with more parent groups, which led to more and more participants in the fundraising. She adds, "This initiative has also had an impact on our kids, who are very proud and motivated by our actions."
We thrive better when we come together
The first gift packages were sent out during Spring Break and gratefully received by teachers. Several days have passed since then, and in the parents' WeChat group, the relay continues. Parents have indicated that as long as the lockdown continues, the relay efforts will not end, and their love and care for the community will continue to be passed on!
The parents' action truly exemplifies the true Concordia spirit of providing love and care for others.