On Saturday, May 27, 2023, our senior class dressed in caps-and-gowns made their way to the stage to participate in a time-honored rite of passage in front of an audience of their teachers, family and friends.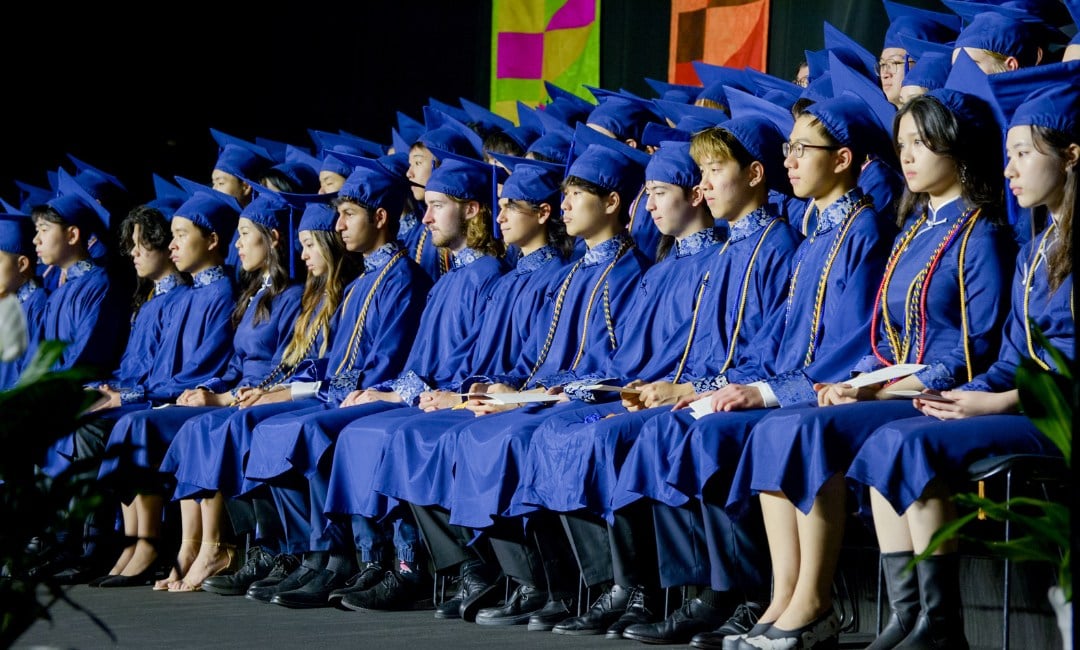 This was a special day when they received their high school diplomas amidst cheers, applause and blessings, and also a day where they said farewell to each other and embarked on a new adventure towards realizing their dreams.
Quite impressively, this senior class is undoubtedly a strong and resilient class, as three quarters of their high school career was impacted by the pandemic.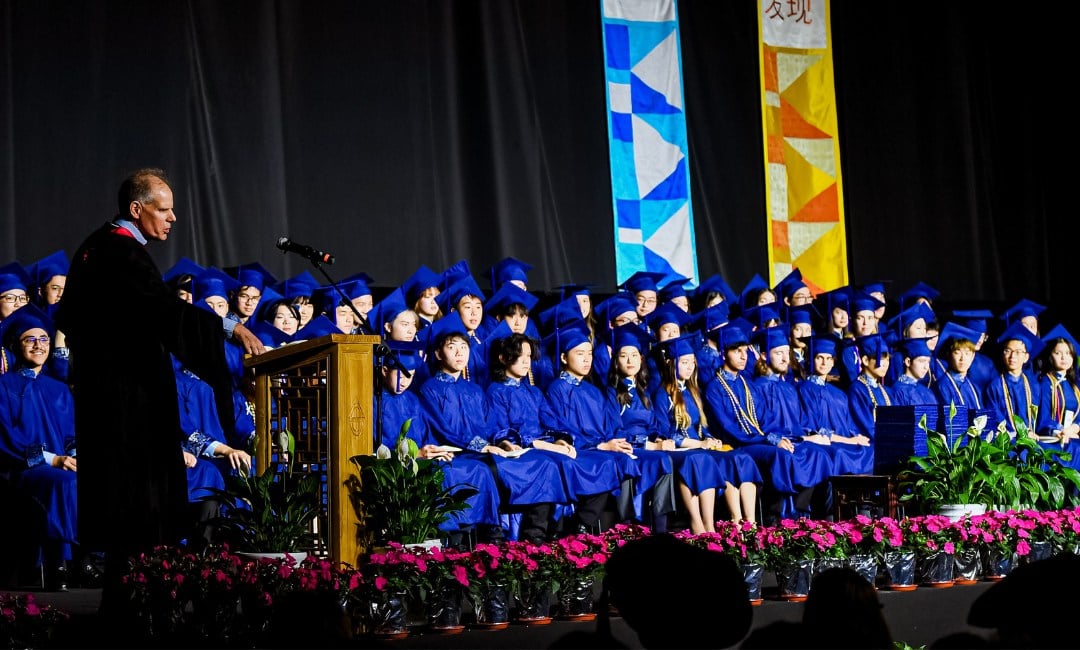 Chosen by the senior class to deliver the commencement address, Concordia Social Sciences teacher Mr. Erik Paulson focused on the importance of embracing diversity in communities. He stated:
The key to community isn't sameness, but rather, diversity. Here in Concordia, it's the experience of diversity that transforms us and makes us better. And it's the act of swimming in the sea of differences that allows each of us to learn from each other and to find within ourselves the humility and the empathy to appreciate the beauty and the magic and people who are totally unlike ourselves. 
And when I tell you to live in community with others, I don't just mean for your own benefit. Each of you has a role to play and weaving back together the communal tapestry that's been so badly framed by the events of the last few years. Every one of you has so much to offer to the communities of which you will be a part. And most of all, look for those outside the community standing alone. Reach out your hand and invite them in. Look for ways to be a blessing to others.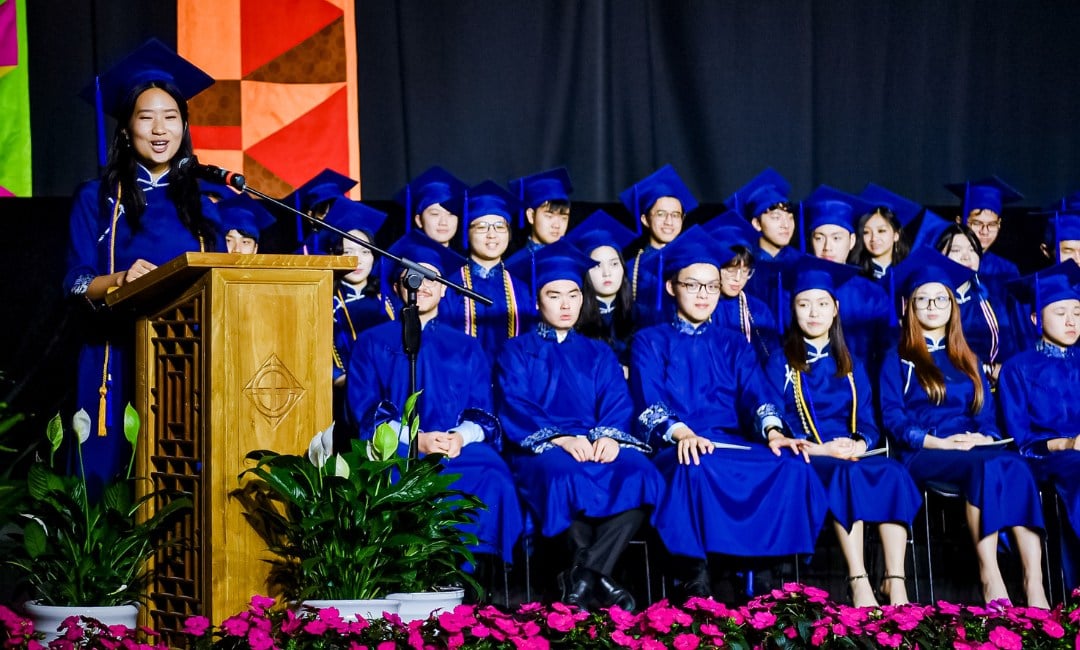 In her speech, Yoyo Zou, the student elected by her peers to deliver the senior address, spoke of the shared moments of the graduating class and messages of encouragement for herself and her peers. She shared:
One of my favorite things about our class is that we're able to embrace our individuality while also treasuring our incredible sense of community. The class of 2023 is made up of scholars, artists, athletes, performers, gamers, dancers, swifties, weebs and more. But beyond these labels, we are all part of Concordia's class of 2023. That means something. No matter how you spend your time in high school, I hope that you are able to learn from it, grow from it, enjoy it to some extent, and begin to set yourself up for what comes next. 
As we have grown up and gone through the trials and tribulations of high school, our parents and teachers have led us to the door, and now it's up to us to throw open those doors, walk through them and take the 1st steps into our futures.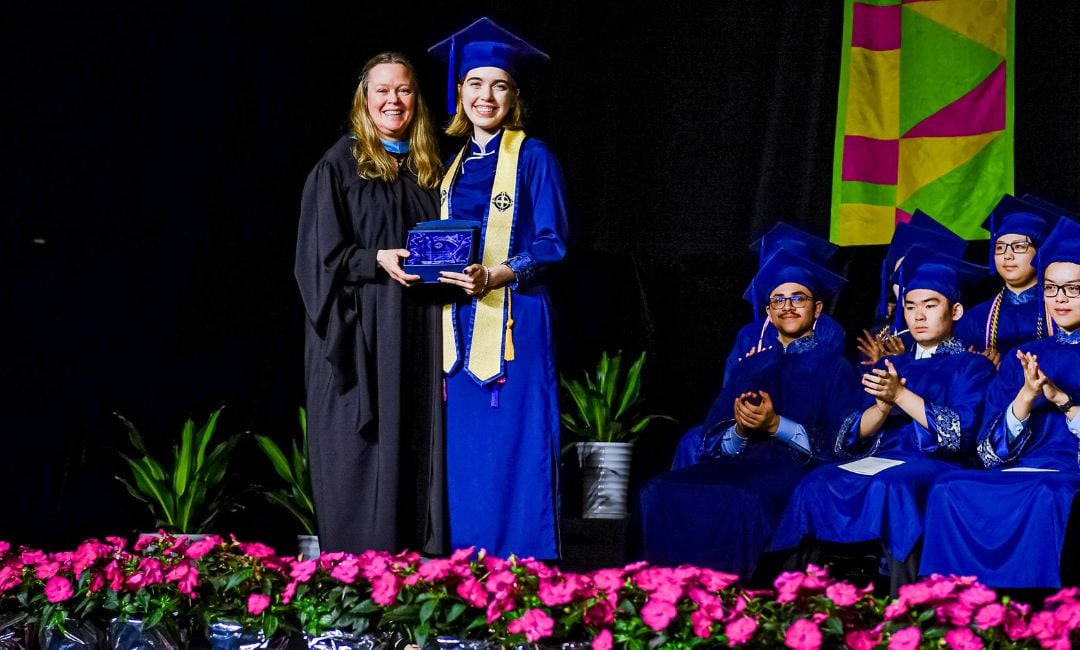 This year's Concordia Senior Scholar Award was presented to Elena Semler. A big round of applause to her! This award is given to the graduating senior who has maintained one of the highest grade point averages for all four years of high school, has taken a rigorous course load, has made a significant contribution to the school, and is recognized as being a student of high moral and ethical character.
As all the 64 students tossed their caps at the end of the graduation ceremony, they crossed the threshold into a world full of possibilities, empowered by the education and experiences they gained at Concordia.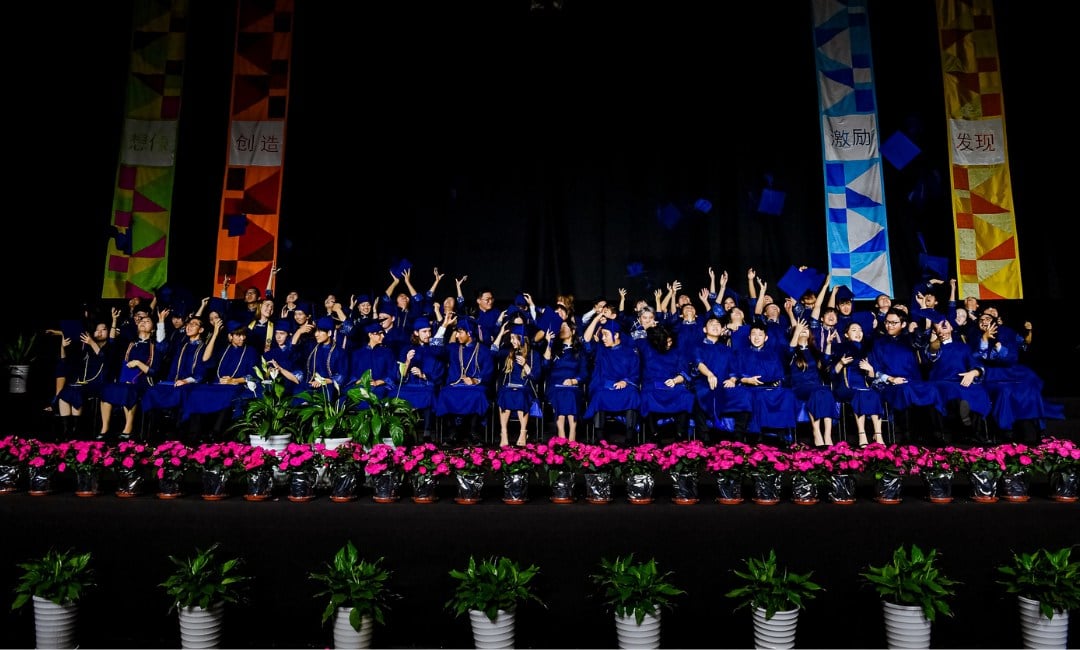 Once a Phoenix, Always a Phoenix! We are excited to welcome the graduates to our vibrant Concordia alumni network. May they soar to great heights in pursuing excellence and creating their own life success!