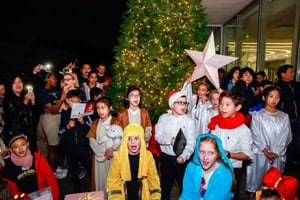 The holiday season is a joyous time to celebrate with friends and loved ones, and there's no better way to get into the holiday spirit than with a lineup of spectacular Christmas events. Celebrating Christmas at Concordia is a bright and melodious affair with festive functions and student performances at every turn.
This year, a week of Christmas choir concerts culminated in an outdoor Christmas Tree Lighting ceremony. Sponsored by Concordia's Development Office, the school's first-ever tree lighting—a new Concordia tradition—was held on the HuangYang courtyard and welcomed over 700 guests.
Grade 4 students shared the story of the Nativity and elementary student carolers joined by the middle and high school choirs and the high school strings orchestra performed some holiday favorites, including Silent Night, Joy to the World, Jingle Bells and, of course, and of course We Wish You a Merry Christmas, which was sung in English, Mandarin and Korean.
There were Christmas crafts for the young ones and lots of hot coco and cookies, which made for a very merry atmosphere.
As evening fell, the tree was lit and the campus was filled with the warm glow of 20,000 twinkle lights and hundreds of LED candles. "It was such a beautiful event—just the thing to get everyone in the mood for the holidays!" said one parent attendee.
You can view photos from our first tree lighting event in the slideshow below.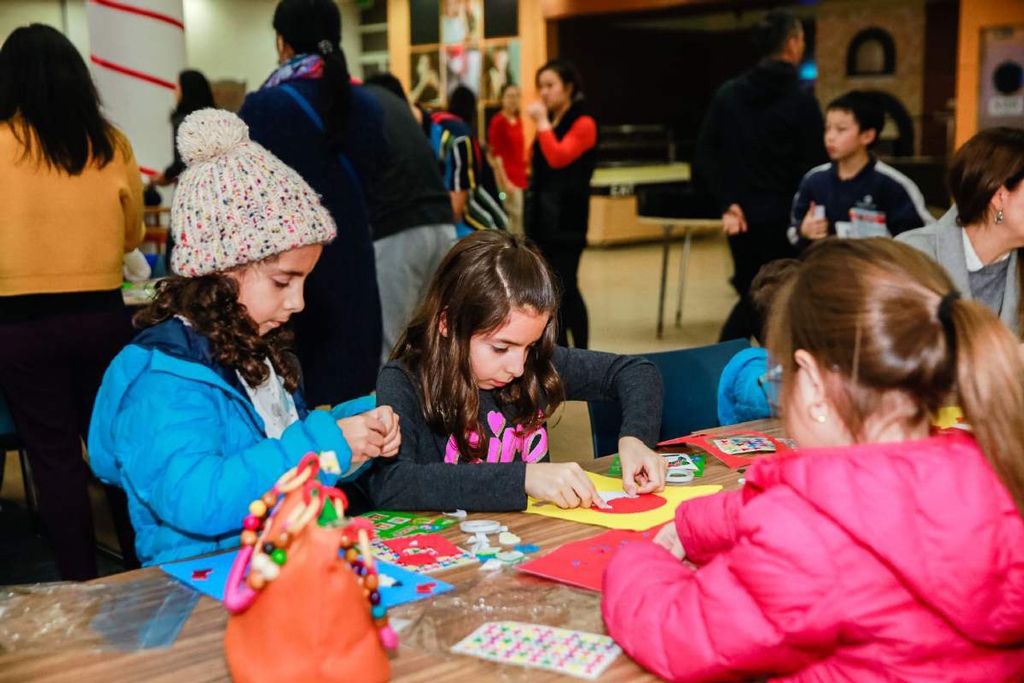 And if that's not enough to get you in the Christmas mood, then maybe the video below will do the trick!