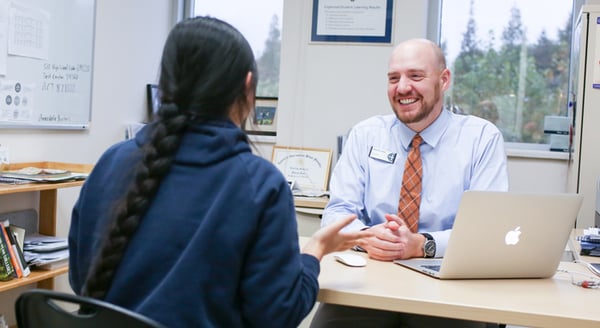 We know how important choosing the best-fit college or university is for your children and their future. That's why at Concordia Shanghai, we make sure to provide them with the resources they need to thrive during this notoriously stressful time of their lives.
According to the National Association for College Admissions Counseling (NACAC), college counselors are a tremendous asset to students.
"Students face additional challenges without strong counselors to help them, which can make the college application and admission process more difficult," writes the NACAC website.
In order to help our students as effectively as possible, we utilize the experience and resources of in-house college counselors. Our dedicated staff provide guidance and support throughout the application process and are an integral part of your children's academic careers, as they provide a number of valuable services.
To learn more about what a college counselor does to help guide students through the university application process, we spoke with Patrick Love, one of our high school counselors, who explained the value college counselors bring to our students' experiences.
Experienced and Resourceful Staff Help Students Define and Reach Goals
According to the NACAC, the recommended student-to-college-counselor ratio is 250:1. At Concordia, our ratio of 111:1 means your children will receive the personalized care and attention they deserve throughout this important time in their lives.
Our incredible college counselors have over 19 years of combined experience at Concordia Shanghai specifically, and decades more of experience in college counseling at schools around the world.
Our team travels to dozens of campuses and our school is visited by hundreds of college representatives every year. Concordia Shanghai is the most-visited high school in the world, showcasing our esteem in the international community. By being heavily involved in the international post-secondary community, our college counselors have built connections that can benefit your children during the application process.
"This gives us first-hand knowledge of each college campus, and individual relationships with the people who read our students' applications", said Love.
Our college counselors have a wealth of information at their fingertips and are able to provide students with up-to-date information, university handbooks, and support.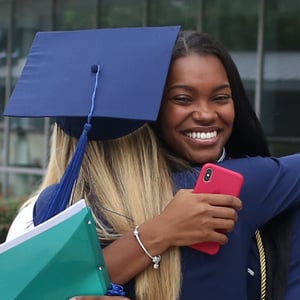 Student and Parent Support
Our counselors are driven to not only provide a wealth of resources and information to help your children make the right decision for themselves, they also support all those involved in the journey.
They work closely with both students and parents throughout your children's entire education to help on their path to their best-fit university.
College preparation is extensively incorporated into all four years of high school. By the time our students reach their final year of secondary school, they have set goals and destinations in mind as to where they would like to attend university and the steps needed to help get them there.
"When students apply to college, they can already demonstrate the skills, habits, and relationships that they would need to be successful in a college setting," said Love.
Counselors also get to know their students on a personal and individual level. By doing so, our counselors are able to provide the best advice and resources to not only help students decide on their best-fit university, but to actually get them there.
"As our students grow, we help them understand how particular colleges and universities fit their unique skills and interests. That way, when students apply to college, they already have an idea of the skills and interests that they can contribute, and the specific opportunities at each university that will contribute to their continued development and success," said Love.
When it comes to supporting parents, our college counselors encourage parents to listen to their children and promote a calm but encouraging environment. Our college counselors are always available to any parents seeking advice during this time.
Help Navigate Challenges of Admissions Process
Every university has specific, individualized requirements, which makes a student's journey unique as well. With this in mind, our team of counselors work closely with each student to help them gain acceptance to their best-fit university.
Some university application requirements can include:
High marks on standardized tests, including ACT and SAT
Letters of recommendation from relevant and influential people in a student's life
Curricular activity transcripts to indicate interests and passions outside of the classroom
An essay to show creative writing capabilities, as well as to provide students the opportunity to expand on other aspects of their application
Click here to discover what marks American universities look at during the application process.
College counselors are available to help our students through every step of their applications, resulting in less stress in our students, as well as more complete and in depth applications.
"Our deep knowledge of colleges and admissions trends, as well as our close relationship with each student uniquely equips us to be the best support your children can have in the college process," said Love.
Concordia Students Accepted to Top Universities Worldwide
The success of our college counseling program at Concordia Shanghai is reflected by the schools that accept our students. Our students are frequently admitted to top international universities, including many renowned U.S. schools.
Our Class of 2020 has been accepted into the following universities:
Arizona State University
Boston University
Hong Kong University of Science and Technology
McMaster University
Purdue University
University of California (Berkeley, Davis, Irvine, Los Angeles and more)
University of British Columbia
There are many benefits of enrolling your children in a school with college counseling, but is there more you can do to help give your children the best chance to actually receive admission from their best-fit university? Click the link below to find out.