Choosing the right avenue for post-secondary education can be a major source of anxiety in your children's lives. There are so many factors that go into making such a monumental decision, counselors and advisors are an excellent option to provide your children with high school college counseling they need.
At Concordia, we treat your children's next steps in their educational journey with the same thoughtfulness and consideration we put into their studies while they are with us. That's why we incorporate the guidance of our incredible team of college counselors to help your children find their unique path to their university of choice.
To learn more about our high school college counseling initiative, we spoke to Patrick Love, a high school counselor at Concordia Shanghai, to review the reasons our program is effective.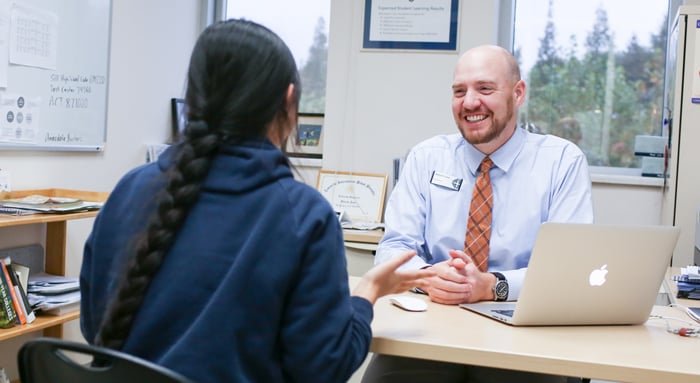 Guidance From Industry Experts
As your children are just beginning their journey into post-secondary education, who better to guide them through this decision than industry experts.
With a ratio of one counselor per 110 students (1:110), our counselors are able to provide personalized guidance throughout all four years of your children's high school education.
"Through years spent researching student wellbeing, academic achievement, and the nuances of college admissions, Concordia Shanghai's counselors have developed a counseling program like no other," said Love.
Our college counselors have meticulously researched the college admissions process and have a unique understanding of the challenges attributed to it. Through this research, Concordia Shanghai has identified three areas of focus in order to ensure their students receive the guidance they need.
1. Data-Driven Wellbeing
By incorporating data in order to analyze our students' wellbeing, we ensure they are able to reap the rewards provided by our dedicated staff. This information is collected via a Wellbeing Survey and covers metrics identified by our experts as key to student success.
These metrics include:
Level of overall happiness
Life satisfaction
The impact of stress
Sleep schedules
Their energy levels and ability to focus
Interpersonal relationships
Love says this data is used to benefit all students throughout their high school years, but it also helps identify any potential at-risk students in terms of their college counseling needs.
2. Happiness Engineering
On top of using data to benefit your children throughout the entirety of their education, college counselors also facilitate annual meetings involving students and their parents to ensure everyone is on the same page and working towards a common goal.
The goal of these meetings is, according to Love, to build trusting and celebratory relationships to better understand the hopes and needs of each student, and to inspire them to continue to grow.
By partnering with parents throughout their children's educational journey, all parties are engaged and energized towards our desired end goal.
3. College Applications for a Better Future
Our world is changing at a rapid rate. In order to keep up with the demands of the modern workforce, we ensure our college counselors equip your children with the framework they need to leverage themselves as unique and capable applicants and to stand out amongst their peers.
"Our goal is to inspire students to become more compelling college applicants and ethical and engaged citizens in their adult lives," said Love.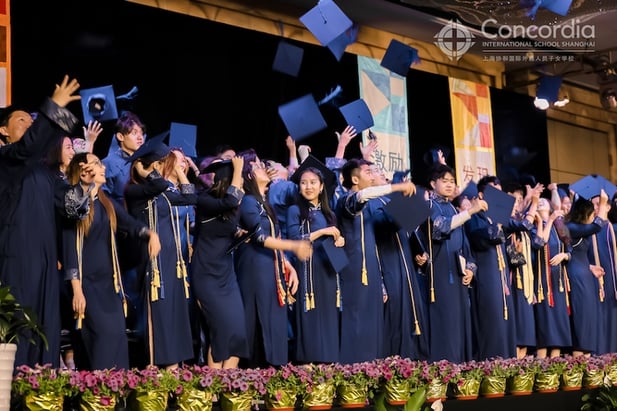 Valuable Guidance at a Critical Stage
The guidance our college counselors can provide your children helps them achieve their goals. At Concordia Shanghai, we make sure to invest the appropriate amount of time necessary for careful reflection at this imperative stage of your children's lives.
"As a team, we are inspired to take advantage of the many resources and opportunities which translate to student learning and achievement on campus, in Shanghai, and around the world," said Love. "Being a part of this has led me to reimagine how teachers and cutting-edge programming can facilitate student achievement and success."
Our counselling program is just one of the many reasons our students excel.