As the Shanghai lockdown continues, Concordia remains proud of our employees and parents who have been partnering with one another through these challenging times in order to meet the learning needs of our students. Their shared support and resilience have made it possible for the school to successfully and seamlessly pivot towards a Distance Learning environment.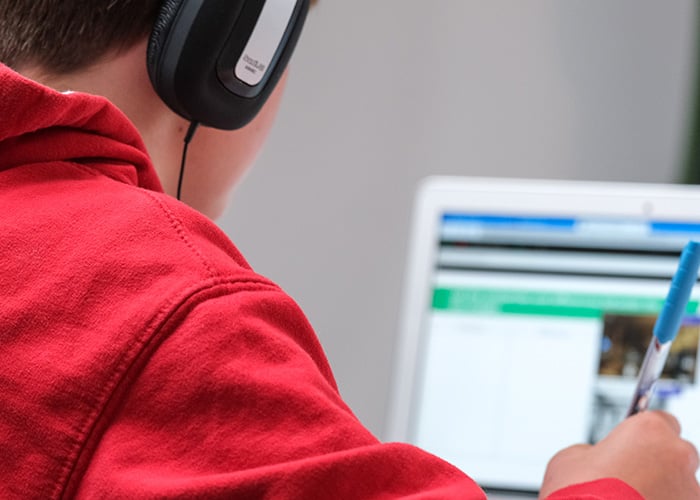 Though teachers are continually seeking new ways to keep their classes interesting and engaging during distance learning through synchronized and asynchronized learning activities, confinement, everyday stress of lockdown, and tech-related issues can present uncomfortable challenges for both parents and students. Here, we have put together several tips to help our school community address some of these challenges and continue to thrive during this uncertain time.
Advice for Maintaining Student Wellbeing while on Distance Learning
While everyone has different ways of dealing with the lockdown situation, we all know it can be stressful, frustrating, and isolating. As we navigate this journey of distance learning together, please consider these suggestions to promote mindfulness, self-care, and rejuvenation for you and your family.
Create a schedule.
A daily schedule provides structure and helps our students thrive. A daily schedule should include online classes, time for play, exercise/movement, family contributions (chores), meals, and other interests and activities your children enjoy. Routines, procedures, and structure are what students are used to during school time. It's okay to deviate from the schedule at times and focus on the emotional well-being of your child. Here is an example of a daily distance learning planner for elementary school students.
Plan family meetings.
Family meetings are a wonderful way to stay connected as a family and a healthy outlet for all family members. Parents can decide on a few agenda items that are relevant to what the family is currently experiencing. Giving your children a voice and a forum to express thoughts and feelings will enhance emotional well-being. Read more about the importance of family meetings here.
Schedule breaks and time for play.
During the school day, we have scheduled breaks and time for physical activity. Short brain breaks, exercise, dances, and movement are essential in maintaining a healthy balance of activities throughout the day.
Practice self-care and mindfulness.
Practicing self-care is paramount during these trying times. Engage in activities that you and your family enjoy and find relaxing. Consider creating a list of self-care activities. Aim to create a balance with daily activities. Ask your child to share with you some of the calming strategies that we are learning about at school.
Maintain a sense of community.
Scheduling time for your children to virtually hangout or play with their friends is a great way to help them destress. Video calls with friends and family help bring happiness and relief. Scheduling online playdates are a great way for children to stay in touch with their friends.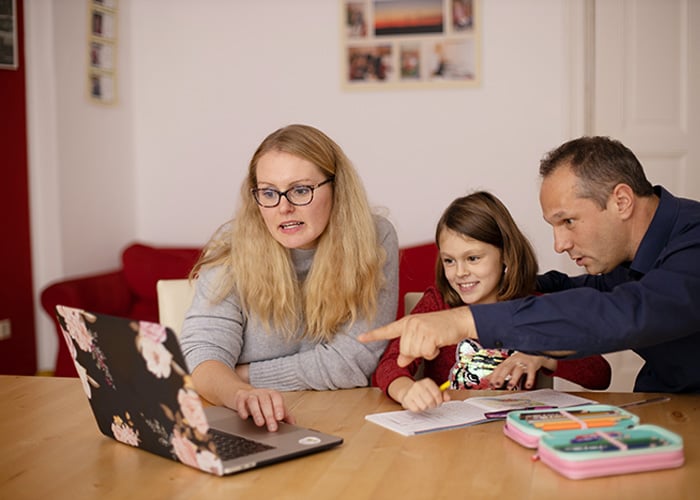 Stay involved in your child's learning.
Your child will show commitment to continued learning and will be able to better adapt if they know they have your interest and support. When possible, show your younger kids you are there for them by sitting at their side during their zoom times. Your child needs your time, attention, and support during these changes.
Reach out for support.
We are all in this together. Please feel free to reach out for additional support to one of your children's counselors. Check out resources from our partners at the Community Center Shanghai.
Limit Your Child's Time in Front of Screens
During online learning, it is important to be mindful of the amount of screen time students are getting each day.
Typically, lessons are designed to have both synchronistic and asynchronistic components, which means students are on the screen with their classmates for a part of the lesson, but will afterward be asked to work independently offline. Depending on the assignment, teachers will often remain on Zoom to answer any questions or assist students as needed. Teachers may also ask a few students to join a breakout session for small group work.
Please remember that students do not need to be on the screen the whole class time. When the teaching portion of the lesson has been completed, the students can work away from the screen and the camera can be turned off.
When considering how much screen time is appropriate, follow these simple rules.
Screen-free during mealtimes. Turn off the TV and phones during meals and encourage conversation.
Create "screen-free" zones at home. Designate places in your home where screens can be used and where screens should be limited.
Act as a role model for your children. Take a break from the screen to do activities such as cooking, reading, or exercising.
Turn off screens before bedtime. Establish a routine to turn off screens one hour before bedtime.
Know the technology children are using. Become familiar with the technology your children are using so that you can set parental controls.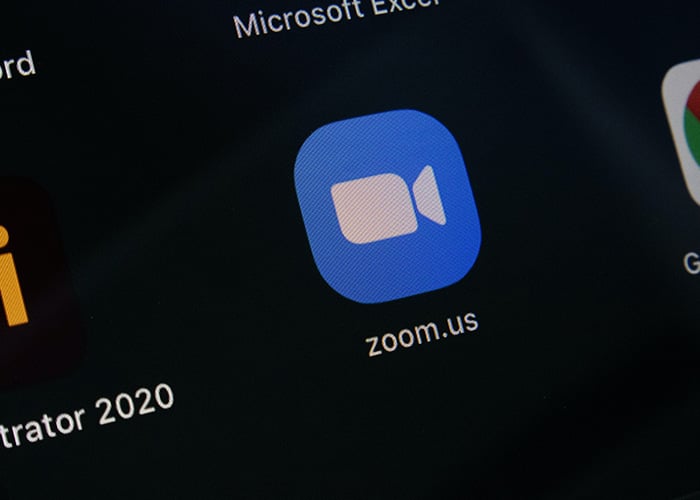 Troubleshoot Basic Distance Learning Tech Problems
Technical issues inevitably arise during distance learning. With so many people at home learning, working, streaming video, gaming, and video conferencing, a great deal more pressure is being placed on Shanghai's digital infrastructure causing connectivity problems.
The best tech solution for most distance learning issues is to keep things simple—don't open or use more software, apps, websites, or messaging systems than are necessary. If you run into technical problems while assisting your children with their distance learning, try these solutions.
Be patient.
It is best to approach tech issues with patience rather than letting frustration take the lead. Rapidly and forcefully trying a succession of commands could make matters far worse. Often times, connectivity issues are minor and resolve themselves within a few minutes.
Try "Hotspotting" your phone.
Shanghai's digital infrastructure is currently working overtime, leaving Internet connections weak and unstable at times. If you are experiencing slower-than-normal Internet speeds, try using your phone's mobile data as a hotspot during times when your home's Wi-Fi is extremely slow. Not sure how to turn your phone into a mobile hotspot? Follow these steps.PDF
Use another browser.
Not all websites look or function the same on all browsers, so if you're having problems with a site, trying a different browser may help.
Clear browser cache.
This helps the device start with a fresh slate of information. Here's how to clear the cache on three commonly used browsers.PDF
Quit all unnecessary apps.
Having several apps running simultaneously can also hinder distance learning, slow down your device and quickly use up your battery. It's best to only run the apps that are needed during the online learning sessions to help keep your device running optimally.
Restart your device.
If you find your device stops responding and you are unable to quit a program that is stuck, you can always restart it. This will clear the device's memory and restore its inner workings. Just be sure that any active documents or projects are saved if possible. It is also a good habit to turn your computer off before bed and restart it in the morning.
Having trouble with an app? Reinstall it using Self Service.
Self Service is a program that allows you to install approved software on your iPad without needing an administrator's password. Follow this walk-through to find out how to use Self Service on your iPad or MacBook.
Reach out to the Help desk.
If you have attempted all of the above and are still experiencing tech troubles, then please feel free to email the school's Tech Hub Helpdesk for assistance. Tech@concordiashanghai.org

Coming Together as a Community in Trying Times
It's been a full-time job, raising children, sourcing food, and caring for ourselves and our loved ones during lockdown. That is why it is so important to come together as a community, and it has been truly amazing to see how these unusual circumstances have highlighted our community's compassion, care, and camaraderie. Here's how you can continue building community while away from campus.
Be Purposeful.
Strong communities have a significant sense of purpose, especially during trying times. Understanding that every contribution matters when done purposefully helps community members to unify their efforts in a way that benefits the community as a whole. See how our Concordia community has come together to support the service staff in their neighborhood during lockdown.
Stay in Touch
Maintain a sense of community by staying in touch—even if you do so virtually. Now more than ever we must look out for one another and invest time and energy in relationships. Be sure to check in with each other. Send a quick note to someone you haven't seen in a while or call a more distant acquaintance.
Be Available.
Communities aren't immune from tough circumstances, instead they adapt and become stronger as they cope together. If possible, help community members who are struggling in any way that you can. This could be as big as helping to organize group buying relays for those in need or as small as simply lending an ear to friends, family or community members to share their experiences.
While our school days are much different these days, at Concordia everything else remains the same - we continue to provide quality education, we are a strong community, and our students are our top priority.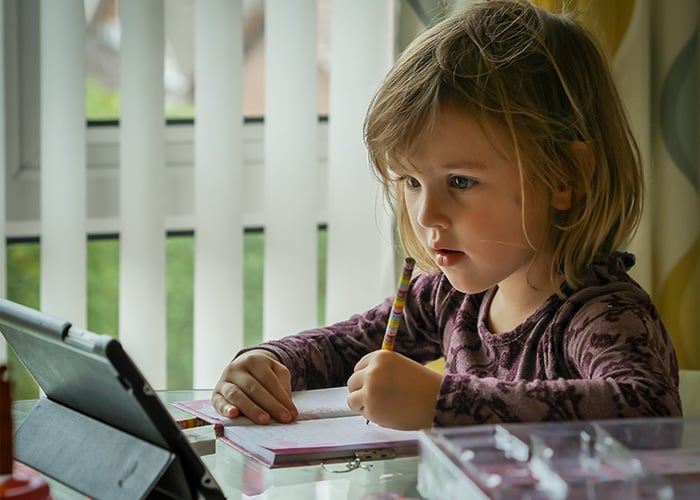 Best Practice for Using Zoom During Online Learning
Seize opportunities of better interaction in online learning:
Screen share on Zoom. Usually, the teacher is sharing their screen. However, it can be a great opportunity for students to immediately share their work with the teacher. If there are Internet issues, students can try to re-enter the Zoom room or restart their computer.


Take advantage of breakout rooms. The use of breakout rooms can increase student engagement by allowing students to discuss topics in small groups while having access to the teacher. Students can have more time to speak up and share their thoughts. Teachers will pop into each breakout room to check up on students and offer guidance. Students can even "raise hands" in the breakout room so the teacher knows who needs help.


Use the chat feature. In Zoom, the chat feature can be used when teachers might want to send a file directly to students. It can also be used for students to respond to the teachers questions. The chat feature is controlled by the host (teacher). Sometimes the responses only go to the teacher. In higher grade levels, the chat can be used for dialogue or asking questions while a teacher is presenting.
Additional Links and Resources