Whether you love it, hate it, or have no clue how to do it, cooking is a necessity of life! Students in the middle school applied learning class, Storytelling Through Food, recently had the opportunity to show off their cooking skills to several teachers and staff members.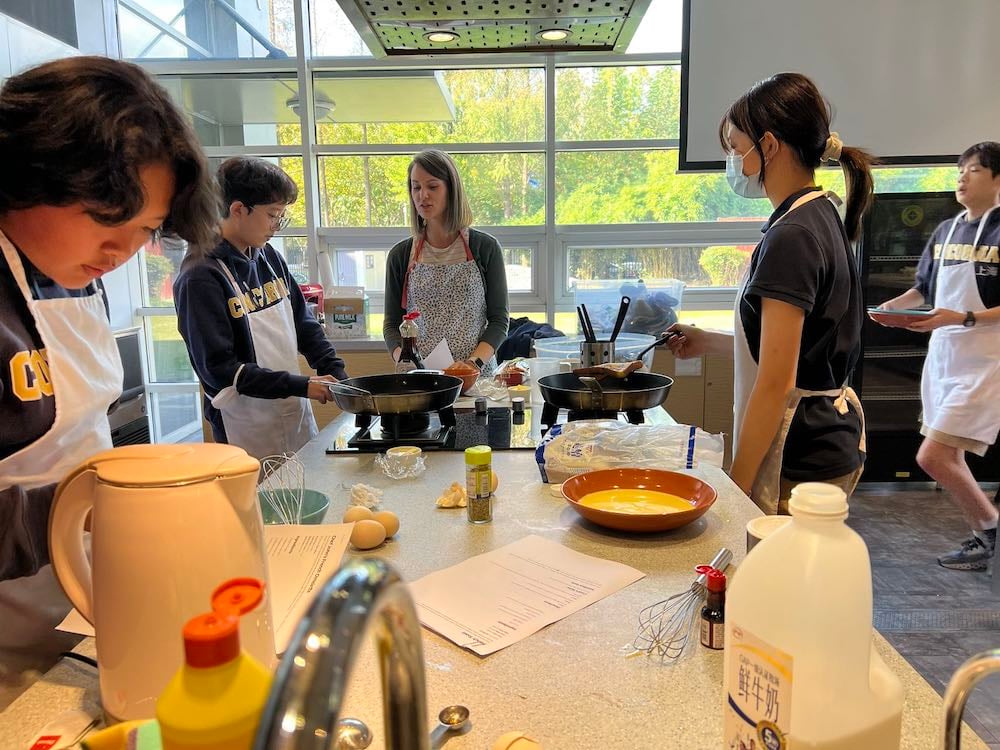 Students have been working hard over the past few weeks to learn how to cook a variety of breakfast foods centered around the key ingredient of eggs. They practiced fried eggs, scrambled eggs, egg in a hole (egg in a piece of toast), French omelets, and French toast. They also learned to do dishes and clean up the kitchen — a real life skill that they can use in the years ahead!

Last week, the students had their first "restaurant day." Instructed by Mrs. Ashley Hohnholt, they prepared a menu using Canva for teachers to place their orders. They acted as chefs in the student kitchen, serving their guests fresh and delicious food.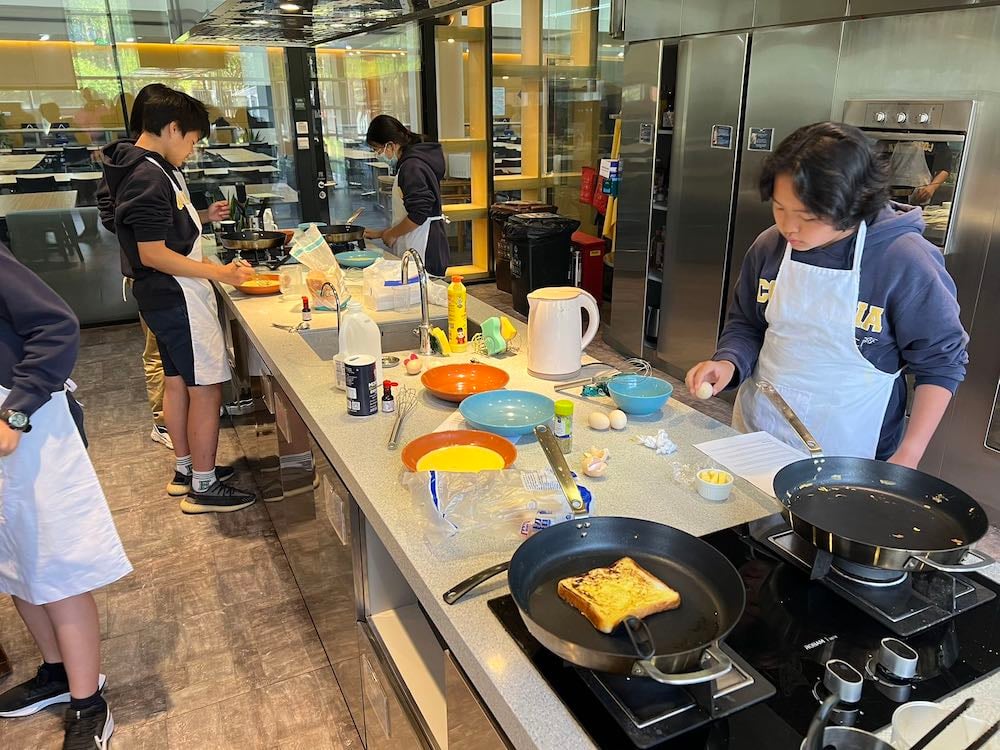 Students are also learning to use vivid adjectives and sensory language to describe food. For example, read this student's creative description of a French omelet: "A tidy package of finesse and delicacy. Its exterior is smooth as silk, its inside moist and creamy, a sheet of tender egg cradling a filling of those very same eggs, softly scrambled. Because, the French say so." Who wouldn't want to try that?! The tantalizing smells and mouth-watering descriptions like this made everyone hungry!

The best part of "restaurant day" was witnessing the complete joy on the students' faces throughout the experience. They were smiling, laughing, and working together to create food and memories. They are already asking when the next restaurant day will be! Thank you to the teachers who attended restaurant day, tried the food, and provided students with valuable feedback!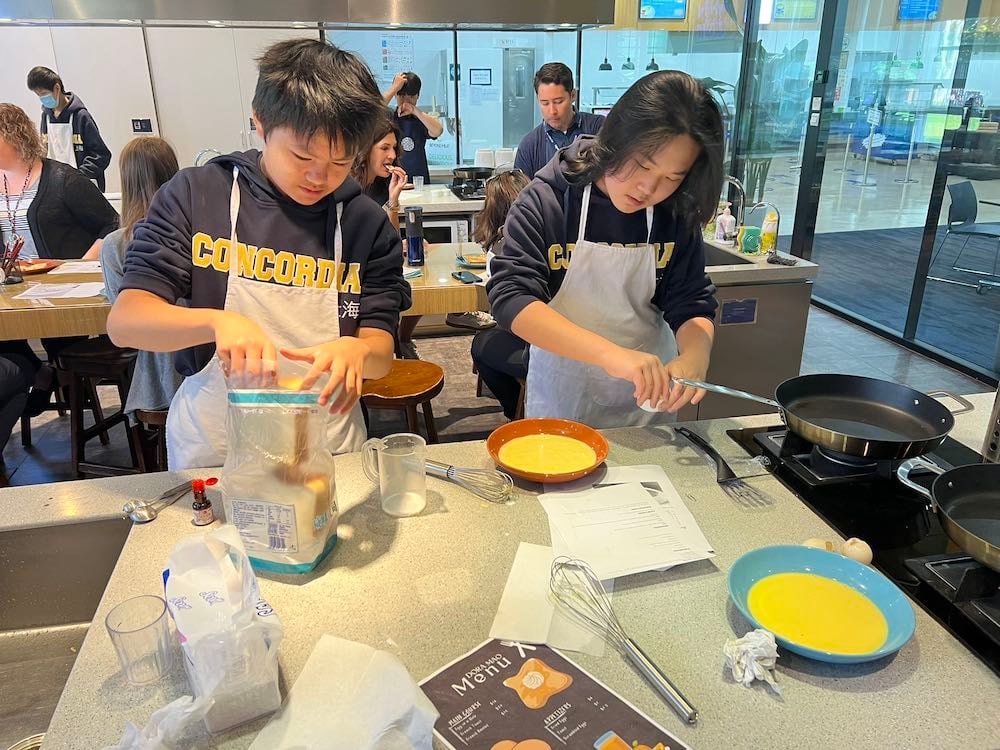 Storytelling Through Food is one of the Applied Learning courses offered by Concordia Middle School. Students begin by learning about kitchen safety and basic kitchen tools. Through the course, they cook and taste several simple dishes, and discover how the food we eat connects us to culture, family traditions, and our memories. In this hands-on class, our middle schoolers learn to appreciate food not only because it's delicious but it connects us to the world around us and tells the stories of our lives.

The Middle School Applied Learning program, which started in October, seeks to extend the learning that takes place in our core programs and allows students to apply the knowledge and skills that they are learning in a variety of different settings.

Applied Learning is divided into two sessions throughout the year, and students can select one course to take for each session. By providing space for students to try out things they might not have considered, we hope to unlock a hidden interest or passion. By mixing grade levels, students are encouraged to develop relationships across the Middle School, not just with their peers but also with different teachers, which deepens our community.