College acceptances for the class of 2021 are still steadily rolling in, so we thought it would be nice to hear from some of our seniors about their current acceptances and what they plan to study when they finally get to their best-fit schools.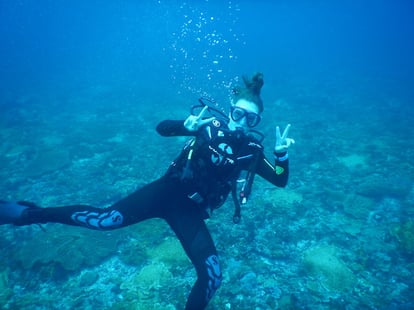 Meet:
Hannah Shipley, Concordia student since 2013

Accepted to:
University of Hawaii at Hilo
and
Florida International University

Intended Major:
Marine Biology
Which university are you planning to attend and what makes it a good fit for you?
I have already committed to the University of Hawaii in Hilo (UHH), and I chose this school because of their marine science program and how hands on all of their courses are for this program.
How did you feel when you got the new that you were accepted to UHH?
When I found out I was accepted I was thrilled because this was my dream school, and I could go and study what I am passionate about.
Was there a particular program at this school that interested you?
I was particularly drawn to their marine science program, because there are so many unique classes that you can take in this field that are very hands on from the beginning compared to bigger schools where those types of experiences come later.
In your opinion, what made your application stand out?
I think my application stood out because of all the prior experience I have had in terms of marine science. Having been on the marine ecology trip twice and being a certified scuba diver, I think made my application stand out from others.
Which classes, programs, and/or teachers helped support your interest in this field?
The marine ecology trip is the program that really sparked my interest in this field, and it was Mr. Klammer that really introduced me to this field of study. I have known ever since then that this is what I am passionate about and the careers I really want to pursue.

Are there any other activities (clubs, teams, projects) that had a significant impact on you during your time at Concordia?
Throughout my time at Concordia, specifically in high school, I have participated in varsity softball, varsity baseball and the BaoBei CCA. All of these teams and clubs have been very memorable to me. However, I think the activity that has really stuck with me is varsity baseball, because I was one of the first two females in Concordia history to ever play on a male sports team. I learned so much from that experience. Though it was challenging at some points, I don't at all regret pushing myself and trying something new.