For this week's Road to College, we meet a student whose scientific interests are as numerous as his college acceptances. It seems, however, he has narrowed his choices to a major and a school that he feels will fit him best.

Meet
Kyle Tsang
Accepted to  
Oxford, Harvey Mudd, Imperial, University of Michigan, UC San Diego, King's College, Queen Mary University, and Queens College Canada.
Intended field of study
Biomedical Sciences
How did you feel when you got the news that you were accepted?
 I was definitely ecstatic when I received the news. For most of the colleges I applied to, it seemed like a longshot that I would be accepted so when I received the news that some of the top colleges I applied to had accepted me, I was jumping for joy.
Do you know already which school you will attend, and can you tell us what makes it a good fit for you?
I will most likely be attending the University of Oxford in the fall. Oxford is, without a doubt, one of the most prestigious universities in the world but I am not attending the college merely for the name. What I saw was a college that valued education to the highest standard with its tutoring system for undergraduates and the connections that it would award. Being able to collaborate with like-minded peers in fields both similar and drastically different from mine would serve to both bolster my own growth as a student, but also broaden my horizons to fields that I might not have approached otherwise. As iron sharpens iron, so too would my own education be supplemented by the education of my peers.

In your opinion, what made your college application(s) stand out?  
For Oxford specifically, I think my good test scores were able to put myself in contention for a place. My specific program at Oxford also required me to take an external examination in which I performed quite admirably at. Following that, I had to attend several interviews with the tutors at the colleges to determine if I was a good fit for the tutor system at Oxford. Essentially, my grades put my foot in the door, but the additional test scores and interviews were what really solidified my application.
Is there a particular program or field of study you want to pursue at the school(s)? 
As of right now, I am pursuing biomedical sciences. This ever-changing field incorporates areas of biology, anatomy, epidemiology, biochemistry, and more. What appeals to me most about biomedical sciences is the absolute breadth that it gives me and all the directions that it can adequately prepare me for. I can decide to pursue biomedical engineering and create prosthetic limbs for people, I can decide to do lab research and possibly come up with the next vaccine for some virus, I can even decide to begin studying to become a doctor. Honestly, the possibilities are quite endless with a biomedical science degree and allows me the freedom for creativity and expression.
Which classes, programs, and/or faculty at Concordia helped support your interest in your planned field of study?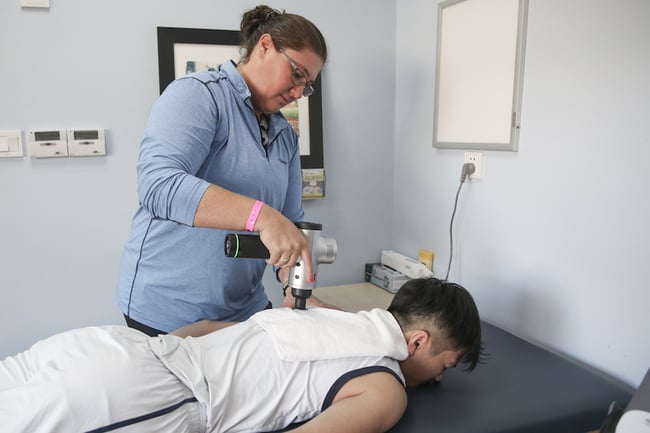 The classes that really piqued my interest in the biomed fields would probably be AP Biology and both accelerated and AP Chemistry. Additionally, I would attribute some of the interest in the health sciences towards my rehab at Dr. Rizzo's office (our athletic trainer). I found biology extremely interesting especially in learning how different systems interacted with one another and this interest only grew when it was supplemented by learning exactly how the molecules and atoms bonded and worked together in chemistry. All this was given physical form when I learned about how my recovery would work, through strengthening different body parts to provide support to the injured region and make my body stronger as a whole. These different experiences melded together to form an interest in the field that seemed to incorporate most, if not all, of these parts: biomedical science.
Are there any other activities (clubs, teams, projects) that had a significant impact on you during your time at Concordia?
Activities that I feel have been most important to my personal growth would probably be my sports teams and being in band. Being a part of Concordia's Basketball and Track and Field teams have allowed for me to really develop my communication and teamwork skills. I have learned to work better with others, get across concise messages in short periods of time, and learn to take constructive criticism well. I have adapted to new situations on the fly and have learned to be more comfortable being out of my comfort zone, whether that be through trying new events on the track or testing out new positions on the court.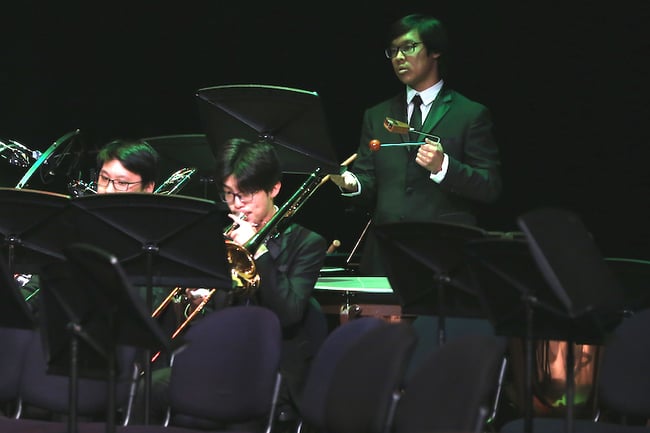 Being a part of the school band has also been a learning experience as I was fortunate enough to be selected as the percussion section leader and was therefore responsible for assigning parts in the music. I had to learn to understand the strengths and weaknesses of my section, determine difficulty of each music part, and be able to assign different varieties of instruments that are within the skill level of the players. These experiences have helped me grow as a person and hopefully will continue to persist in group projects or even in a job setting.