In Guatemala, the birthplace of the Mayan civilization, there stood a little village situated next to Atitlán lake, one of the most beautiful lakes in the world. It was the village of Santa Catarina Palopó and it was a collection of cold, grey buildings that faded dully into its surroundings.

But something would change that village forever…
In 2017, in an attempt to empower the villagers and boost tourism, Guatemalan journalist and art lover Harris Whitbeck, launched a village-wide project known as Pintando Santa Catarina Palopó. This initiative would see the villagers covering the dull grey buildings in vibrant blue paint and Mayan symbols, putting the culture on display for all to see.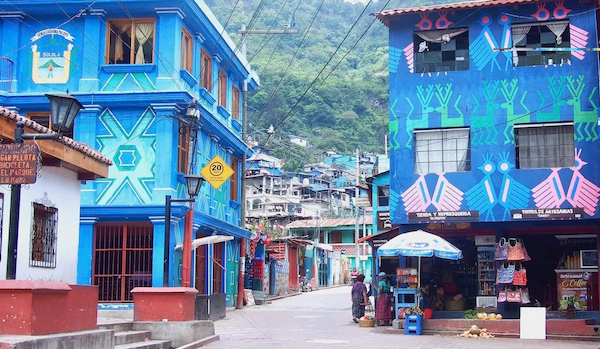 Inspired by the breathtaking local scenery and the village's creative ingenuity, Concordia Spanish teacher Mrs. Maria Teixeira decided to bring a piece of Santa Catarina Palopó's history, culture and charm to her Spanish classroom.
Making a Mayan village
Students in our middle school Spanish class were tasked with creating their own miniature village in the style of Santa Catarina Palopó. To complete this Spanish language and culture project, students first had to familiarize themselves with all aspects of the village, especially those of the Mayan civilization and the various meanings expressed through the use of traditional colors and symbols.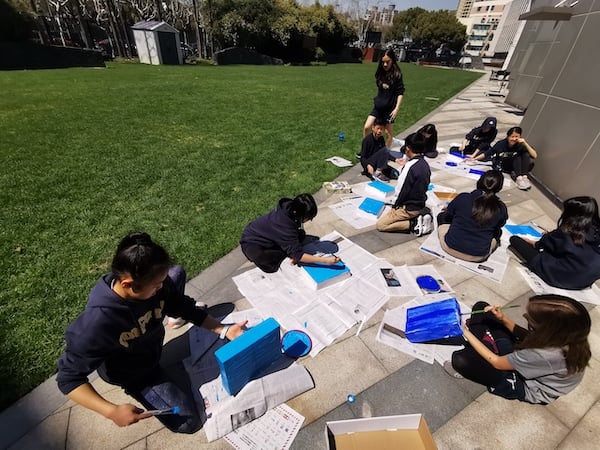 Throughout the process, students had to learn a variety of new Spanish vocabulary and expressions in order to explain the construction, patterns, colors, art and icons included in their miniature structures. After completing their pieces, students recorded videos explaining in detail their creations for the project in both Spanish and English.
Language is at the heart of culture
Through immersive activities such as this, students not only learn useful vocabulary and functional expressions of the target language but also, through research and reflection, develop an understanding of the cultures that have influenced the language.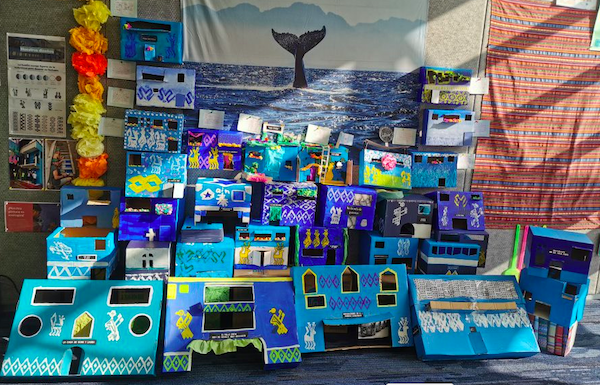 These are far more than little blue houses; they are examples of the beauty and richness that make up the Spanish-speaking world.