While Shanghai has a lot to offer within the confines of the city proper, there are a number of great places to visit not far from the city. With the opening of the high-speed rail system, nearby cities that would normally require an overnight stay can now be reached with ease providing residents of Shanghai even more options for weekend getaways.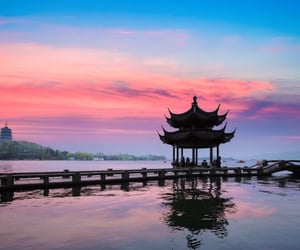 Hangzhou
Hangzhou is located about 200 km from Shanghai and has a place in Chinese lore going back a thousand years. Built around West Lake, the city is booming, prosperous and beautiful. The main attraction in the city is West Lake itself, which has pavilions, pagodas, bridges and islands to wander around. There are a wide variety of Chinese and western restaurants to choose from as well as boats to rent or cruises to take. The high-speed train from Hongqiao station takes about 45 minutes to get there and then about 15 minutes by taxi from the station to West Lake.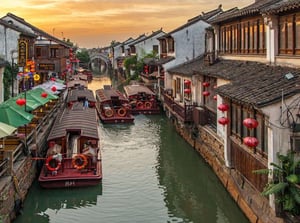 Suzhou
Famous for its canals, teahouses and classical Chinese gardens, Suzhou makes for an excellent day trip from Shanghai. Built off the back of the riches of the Silk Road, Suzhou has been visited for hundreds of years by people wishing to take in the artistry of the gardens. There are numerous Taoist and Buddhist temples to wander through – the most famous of which is the Xuanmiao Temple in the middle of the old city.
Though the connection of the Shanghai and Suzhou Metros will not be complete until 2023, the fast train from Hongqiao Station is only about 25 minutes. Due to their relatively close proximity to Shanghai, both Hangzhou and Suzhou should be avoided on public holidays as the crowds are intense.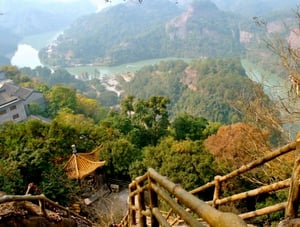 Chongming Island
Another great option for a day trip is Chongming Island. The best time to travel to the island is during migration season for birds as the island is home to China's largest wetland conservation area Dongtan Wetland Park. You can choose to stroll the walkways, rent a bike or take a boat ride. Great for picnics and really fresh air, Dongping National Forest Park can help you feel like you've really escaped one of the biggest cities in the world. Following the opening of the Shanghai Yangtze River Tunnel and Bridge getting there is relatively simple – just hop in a taxi or tell your driver. There are also special busses that leave from Shanghai Stadium every day. By taxi or bus the trip will take you about an hour.