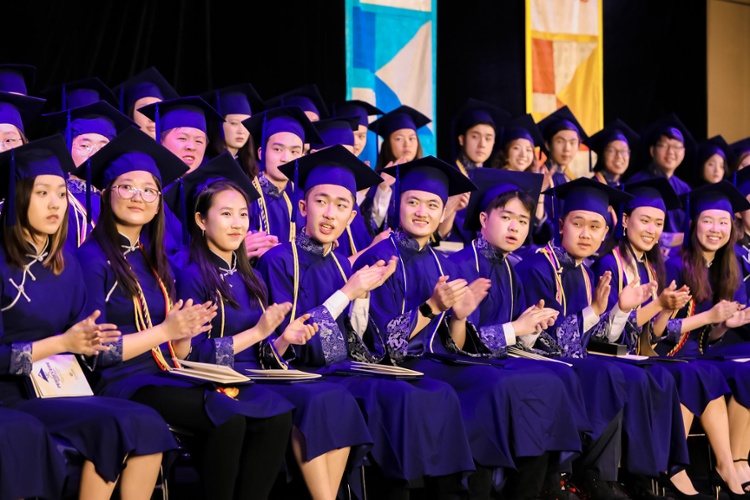 At Concordia International School Shanghai, we know how important a decision it is to choose the right international school for your childrens' futures.
Like you, our goal is to see your children excel in whichever life path they choose. As one of the leading international schools in Shanghai, Concordia Shanghai has everything your children need to reach their academic potential.
It's easy for us to tell you how great Concordia is, but we understand your need to be sure you're making the right choice for your family. Sometimes the best way to help make a decision as monumental as choosing your children's school is to learn about the experiences of someone who has been in your shoes.
We reached out to a former Concordia Shanghai parent Peter Ng to learn from his personal experience with Concordia International School and how his children benefited from this decision.
Excellent school for his children to thrive
At Concordia International School Shanghai, we don't only focus on academic growth. It's important for your children to develop emotionally and culturally as well, as these are critical skills in our rapidly changing world.
Ng had two children attend Concordia Shanghai from 2008-2016, and loved the school so much he eventually became a board member.
While a world-class education was an obvious priority, Ng also wanted his children to grow into well-rounded adults with the interpersonal skills like drive, ambition and self-confidence needed to excel in today's job market.
"Concordia helped my son build confidence, social skills, and actually acquired additional skills that he carries today, because he is now willing to embark and to learn new things."
Ng is proud of his children and their accomplishments after graduating from Concordia Shanghai. His son has since graduated from the University of Toronto and his daughter is a current student.
Ng and his family had narrowed down their choices to three schools, but after a visit to check out the campus for themselves, Concordia Shanghai was able to win them over completely, and became their eventual choice.
"Both my kids grew up to be well rounded adults with great personalities. Their education and schooling, it really worked. In hindsight, I'm very pleased with the decision we made [to choose Concordia Shanghai]".
Community and staff involvement helped make Concordia special
Community involvement at Concordia was a driving force for Ng to make the decision to choose this school for his children. It was such a deciding factor that Ng eventually went on to become a board member for the school as well, where he remains as one to this day.
Ng specified it was the dedication from Concordia faculty going the extra mile for his children as something he will always appreciate. Ng cautions parents to consider all aspects of their children's education and to prioritize finding a school that checks off all their boxes.

"Your kids may be academically very strong, but what matters to me is building the person's character, and being a good person, genuine in heart, and willing to help," Ng said.
These are just some of the factors that went into one parent's decision process when choosing the right school for their family.