One of the thrilling prizes from our 2022-23 Gala Auction was the opportunity for students to step into the role of a school principal for a day! This unique experience allows students from the winning families to assume leadership within their respective school divisions. It's not just about having fun; it's a valuable chance to foster leadership, collaboration, and gain a fresh perspective within our school community.
Recently, students from three divisions stepped into their roles of principal and embraced their new responsibilities.
After receiving their badges, name tags, and a schedule of meetings and campus duties, Louis & Harmony H. from the Elementary School (ES) and Early Childhood (EC) divisions respectively, dove into their roles as principals.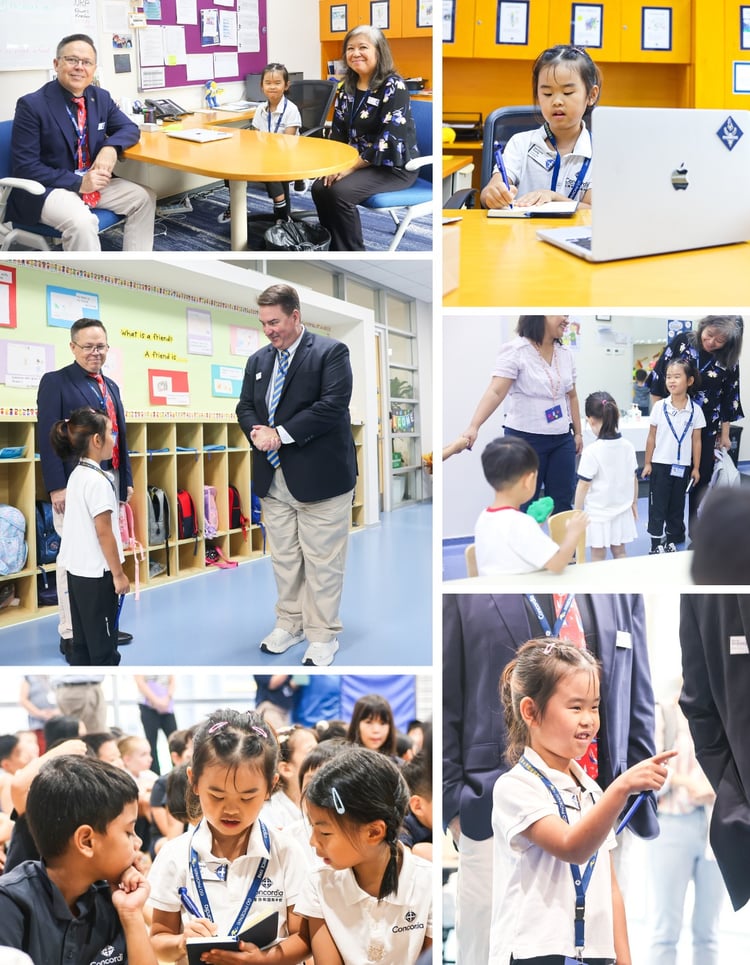 They diligently visited classrooms to ensure everything was running smoothly, engaged with faculty members in productive conversations, and shared their insightful suggestions. Throughout the day, they each took notes, capturing their observations and ideas.
They also had a chance to meet with our Head of School, Mr. Steve Winkelman, sharing their views of life in both the EC and ES divisions.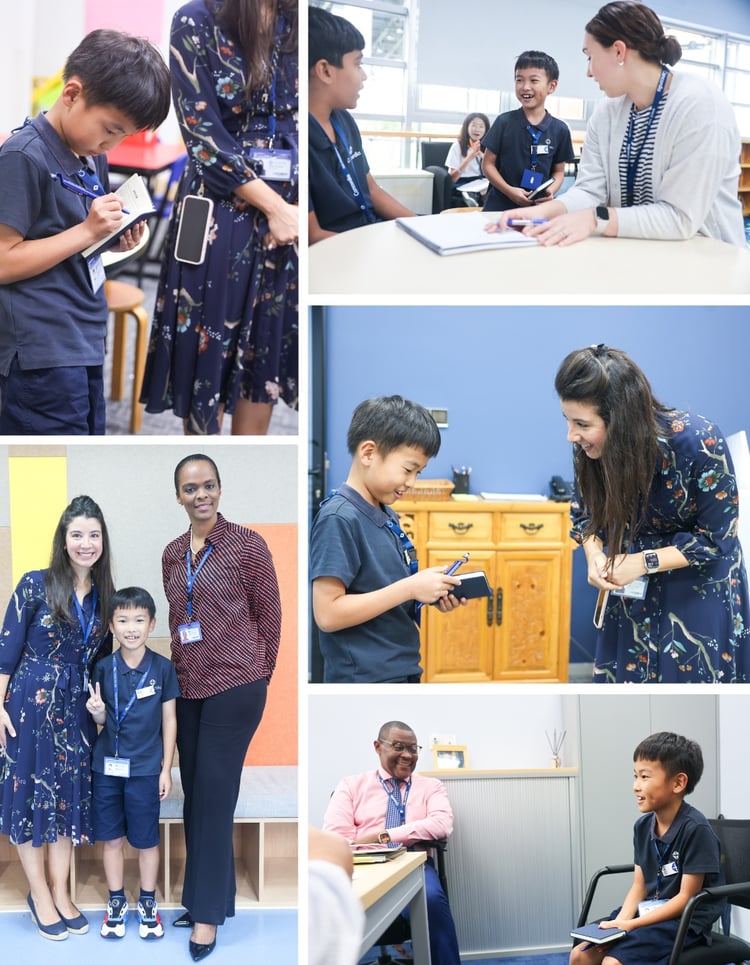 In the Middle School, Hannah S. took the reins and approached her role with enthusiasm, immersing herself in a busy day filled with meetings and leadership tasks.
Hannah visited a few Advisory classes to observe the interactions between students and their Advisory teachers. She was also responsible for monitoring students throughout the day, in the hallways, at lunch, and during breaks in the café. A highlight of her day was attending the Middle School Office team meeting, where she gained insights into the behind-the-scenes workings of the office and learned more about how the office works together to provide an environment of learning and community.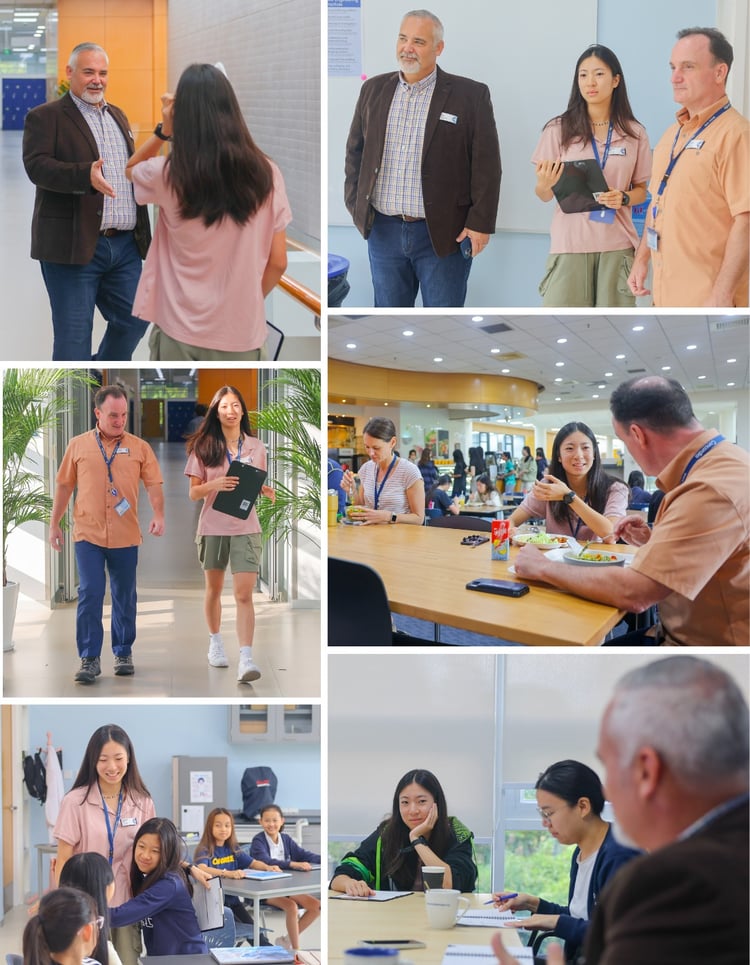 "Principal for a Day" is a prize that consistently brings immense joy to our students and faculty alike. A special thanks to the parents of these three student-principals for helping make this unique experience possible.