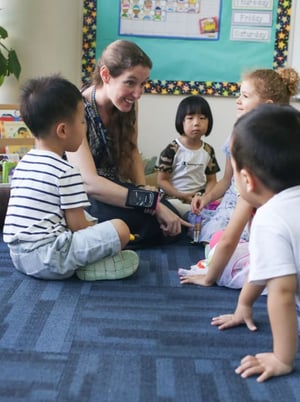 Starting school for the first time can be an overwhelming experience for young children. However, the youngest learners at Concordia International School Shanghai begin the school year with a safe, low-stress transition to the classroom thanks to our Successful Start program. The program, a collaboration between the early childhood division and admissions office, is designed to ease young students into their new environment by allowing them to visit classrooms and meet teachers and classmates in a way that relieves anxiety and fosters social learning that benefits children, families, and teachers.
The Successful Start Program makes the transition into preschool easier
Because social-emotional intelligence is so important for young children, they need time to establish trust with caregivers and develop social competence with their peers. During the first three days of school, small groups of six preschool students take part in 90-minute classroom periods, where they can engage with the teacher and classmates at a pace that is developmentally appropriate. The following week, students attend three half-day sessions with their entire class before starting their regular full-day sessions which they will continue for the rest of the school year.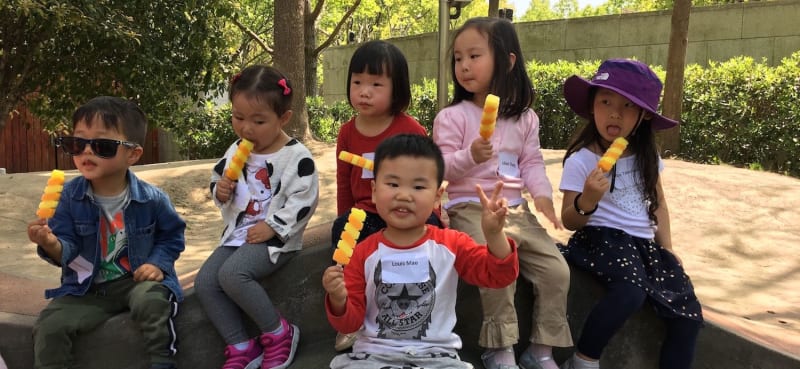 For the majority of incoming preschool students, the transition begins the spring before their August start, when Concordia's admissions office sponsors events for newly accepted preschool students. These "mini-school day" events, complete with playtime, story and snack time, and a ride on the school bus, are meant to acclimate incoming families to the campus and help lessen the stress of attending school for the first time. Incoming students are also invited to join current students and parents at the elementary school spring carnival and track/field fun day. New Concordia parents are excited to see their children embracing the school experience, and, by attending these events alongside their children, they have an opportunity to connect with current members of the school community.
Young parents, or parents of young children, often have unique questions and seek guidance or reassurance from the school. Successful Start provides an opportunity for teachers and administrators to address questions from new Concordia parents and mitigate their concerns. While students explore their new classrooms with their teachers and classmates, parents attend information sessions on ways they can partner with Concordia to cultivate a positive school experience for their children. These sessions also share strategies that parents can use at home to help their children gain confidence and strengthen self-regulatory skills.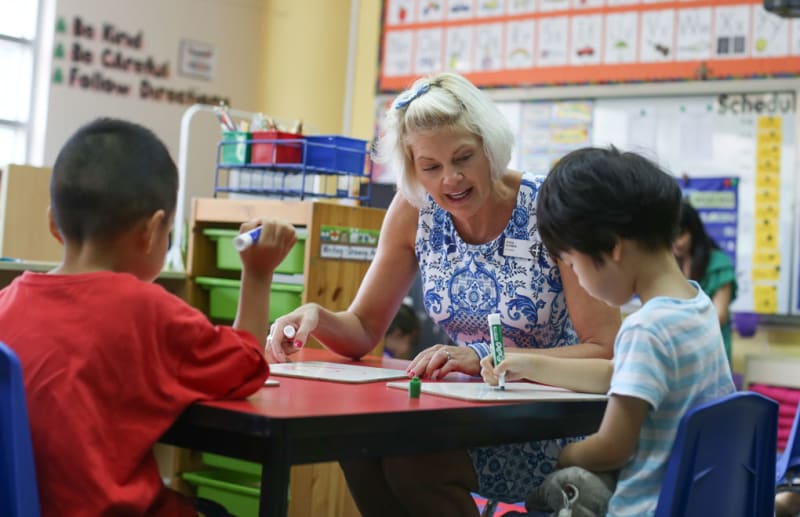 Helping young students feel comfortable and confident in their new surroundings benefits early childhood teachers as well. By lessening the anxiety of new students and slowly integrating them into the new school environment, teachers are able to focus on keeping their classrooms running smoothly. At the same time, teachers are fostering deeper relationships with parents, allowing for earlier and stronger parent-teacher partnerships.
While there is no way to alleviate all the tears and worries associated with attending school for the first time, programs like Concordia's Successful Start certainly make it easier for children, parents and teachers to start the school year off right.