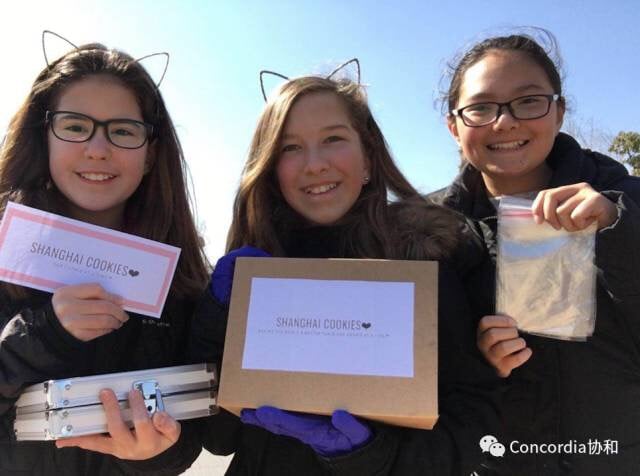 Last Friday, the Concordia Parent Support Organization (PSO) had an array of sweet, delicious snacks for sale at its Autumn Treat Sale. For parents with a penchant for baking, PSO treat sales are a great way to help raise funds for student activities such as class parties, school dances, and even the ES Carnival and Back-to-School Bash.
Though not everyone has the knack or the time for treat-making, some parents have found a way to still take part in the sale— they outsource their treats to Shanghai Cookies!
Shanghai Cookies is a student-run social enterprise founded by three industrious Concordia eighth graders with "big cookie dreams" and hearts of gold. One hundred percent of the profits from their treat sales are donated to the WILL Foundation, a local charity supporting orphaned boys. Last year they managed to raise over 7,000 RMB for the boys at WILL.
Student entrepreneurship at Concordia
The entrepreneurial spirit is not uncommon at Concordia. In fact, this week Concordia middle school students will attend the third annual Grade 8 Entrepreneur Fair. Come by the PC Lounge on Thursday, November 2, to see some of the innovative businesses they have come up with.
Applied learning projects such as this are exciting opportunities for deeper learning. The Entrepreneurship Fair gives students the chance to collaborate while learning and exercising the essential business, design thinking and marketing skills.