Some of our Concordia alumni have been using storytelling to make changes that ripple into the greater global community. With their latest book "Dear Tariq", they are helping raise awareness, empathy and compassion around the Syrian refugee crisis.
A work created by youth for youth
The book began in a Concordia classroom led by Mrs. Dagne Furth and grew as its creators moved into college. In their High School Applied Learning Storytelling Agency class, Selena Morse and Geo Chen (C'22) were encouraged to create a fictional story inspired by young humanitarian Alex Myteberi. Alex, who was just six years old at the time, wrote a letter to President Barack Obama in 2016, offering to help and befriend a young Syrian boy, who fell victim to the conflict. Soon Selena and Geo's passion inspired Allison Dai (C'22) to contribute her skills as an illustrator as she polished drawings from young Syrian artist and collaborator, Sirin Hamada.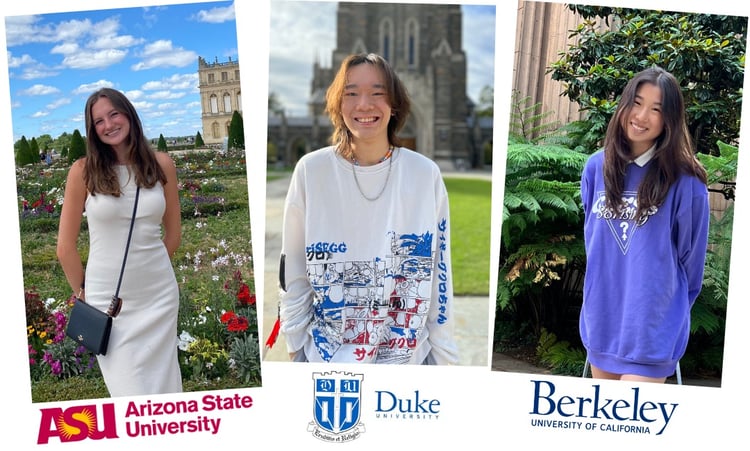 (From left to right: Selena Morse, Geo Chen, Allison Dai. The three are now attending university in the U.S.)
After two years of collaborating with Alex Myteberi, Sirin Hamada (initial illustrator), Shahd Abu Gharbieh (Arabic translator), Jordan Hattar (founder of Help4Refugees.org), and teacher Dagne Furth, the team was more than excited to launch the book in late January 2023. As Allison puts it, working with everyone in the team was "an incredibly enriching, educating, and rewarding experience."
Learn more about the book and how its proceeds are going to help young Sirin Hamada, her family and other refugee families living in Amman, Jordan.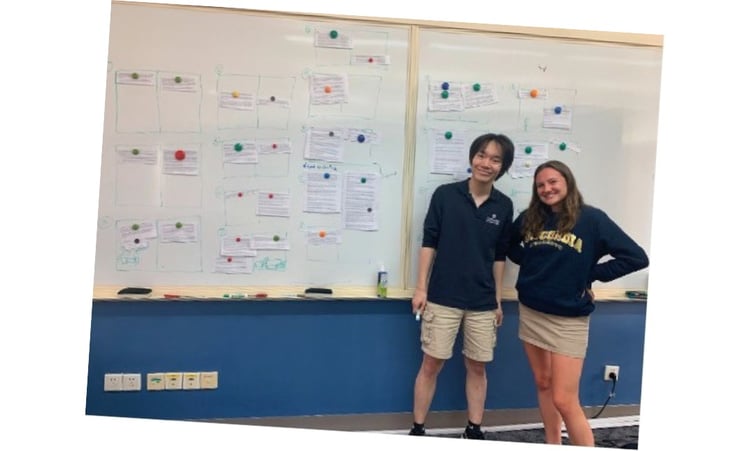 (The process of bringing "Dear Tariq" to life.)
Ms. LeeAnne Lavender, former Service Learning Coach at Concordia, is helping curate a service learning curriculum lesson packet that goes with the book for FREE for teachers. "The work of the team is a testimony to the power of storytelling and the ways that youth can be impacted by hearing and creating stories. The story has taken on a life and momentum of its own and I am sure it will impact many people around the globe," comments Ms. Lavender.
Storytelling can change mindsets and lives
Not surprisingly, creating Dear Tariq was a significant part of Selena and Geo's high school experience.
Taking AL Storytelling Agency with Mrs. Furth most strongly impacted me by teaching me that anyone, regardless of age or background, has important stories to tell. This has led me to feel more confident in myself, realizing that I have the ability to inspire others from my stories, and has also created a desire for me to want to help others share their stories too. –Selena
(Selena is now a supply chain major at Arizona State University. Read a feature about her by ASU Marshall Terrill but also and by Arizona ABC state broadcast.
The AL class really enabled me to pursue a passion in creative writing and cultivate empathy in a unique setting that I was unable to find in other classes. I fostered a love for creative mediums in writing, including poetry and short stories, that I continue to engage in to this day. –Geo
"Throughout AL Storytelling Agency, students were challenged to approach creating, designing, and collaborating in a way that encouraged socially and environmentally conscious storytelling. They were tasked with finding ways to incorporate themes of empathy, awareness, personal agency, and social responsibility into their storytelling advocacy projects," shares Mrs. Furth.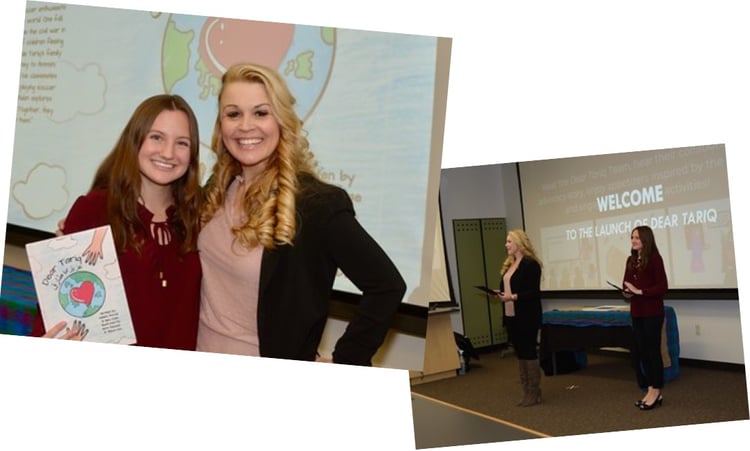 (Mrs. Dagne Furth [right] and Selena Morse at the book launch)
After returning to the US in 2022, she stepped out of the classroom to play out her long-cherished vision: launching "New Day Storytelling Advocates", a social purpose corporation and sister non-profit promoting youth advocacy storytelling endeavors around the world.
Learn more about New Day Storytelling Advocates and their mission.
HS Applied Learning program at Concordia
Concordia's high school offers 11th and 12th grade students a variety of Applied Learning courses that are designed to offer a more hands-on, practical, and/or creative approach to courses, typically available in higher education settings. The AL courses have an authentic application which provides open-ended challenges focusing on deliverables and real-world benefits for authentic audiences outside the classroom. Differing from the AP program, applied learning courses value depth over breadth and require higher order thinking skills by affording students the opportunity to dive deeper into their learning.
Applied Learning courses offered at Concordia 2022-23:
AL Business and Finance

AL Independent Research

AL Author Study & Creative Writing

AL Design

AL Engineering

AL Big Data Analytics

AL Global Development Studies