This year's class of 2021 received an incredible 53 admission offers from 19 top universities in the UK. This represents a 378% increase in UK admits compared to Concordia's class of 2020. Eleven of the 19 universities were also in the "Russell Group". This group of universities represents many of the top research universities in the UK.
How should we understand such a large jump in UK admissions?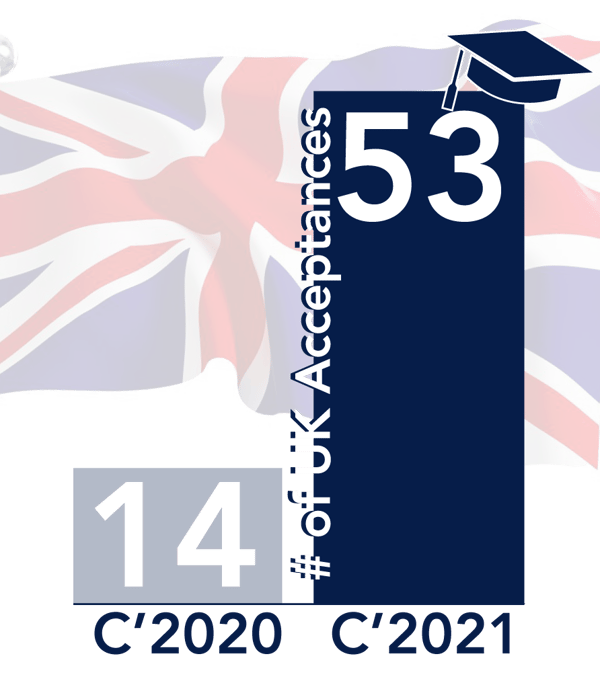 College Counseling Program
For starters, Concordia's college counselors work with students for all four years of their high school experience to guide them toward discovering and excelling in areas of strength and interest.
Students are also able to take a mix of the 20+ AP courses and 15+ Applied Learning courses to gain college-level experience in their area of passion. This is important because students who apply to UK universities apply directly to a major or "course" and must know what they want to study.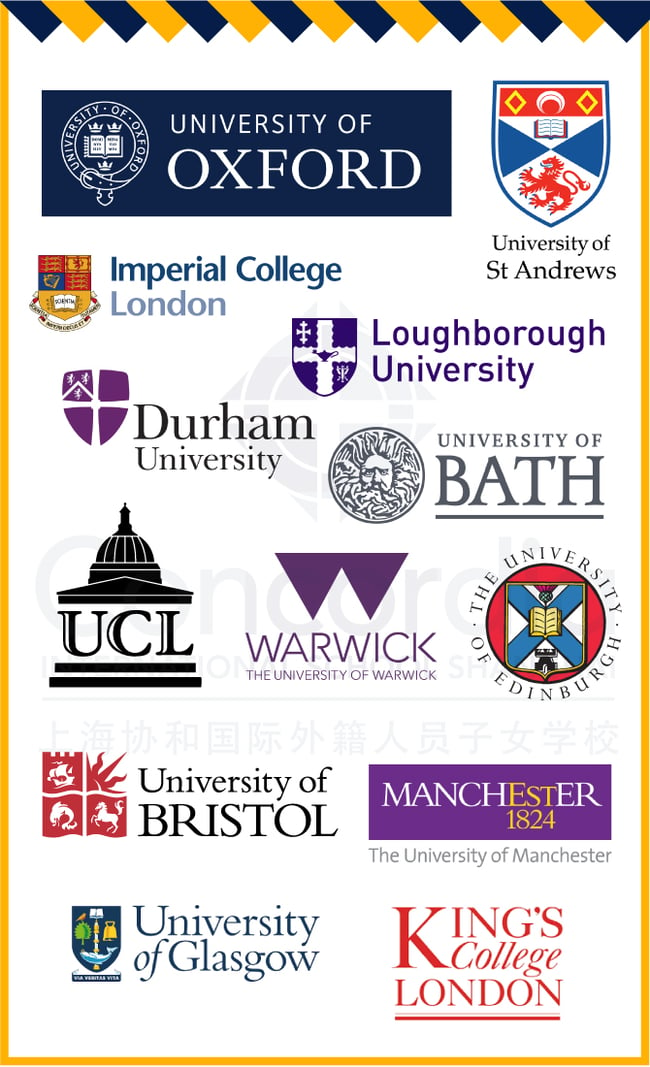 Advanced Placement Program
Additionally, taking AP courses gives students a big advantage over students in IB or A-levels curriculums. Students who take AP courses can mix and match their top AP test results so that they only apply to university with their top scores. With that, they can take a wider range of courses that better fit their strengths.
Universities in the UK admit Concordia students based partly upon their top 3-5 AP test results, with top students normally taking between 8-9 AP tests in their high school careers. This gives students a huge advantage when it comes to satisfying the course requirements for their favorite courses.
Conversely, students in IB and A-Levels programs take fewer courses, and UK universities can see all of their exam results because of the predicted scores that are submitted when they apply.

Examples of the top courses of study where Concordia students received offer from UK schools
Finding the Best Fit
We want to congratulate this year's seniors on earning college acceptances that are a great fit for each one of them on a personal level and wish them luck on the next stage of their journey!