As an international school that emphasizes a safe and caring environment, we believe a school uniform is an important way to create a sense of safety and belonging in the school community.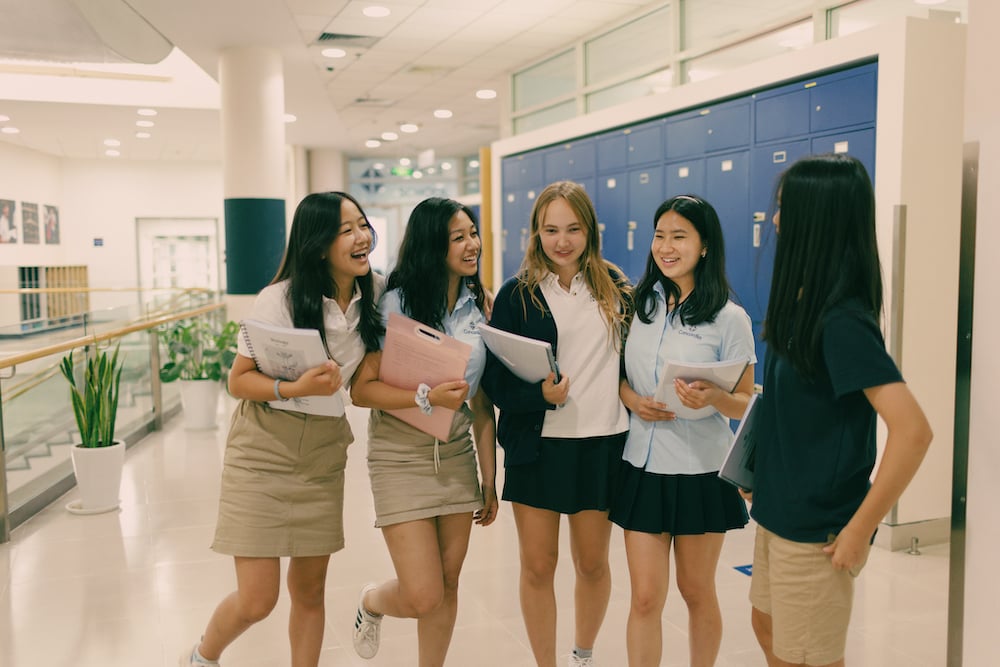 It is our school policy that all students in Kindergarten to Grade 12 wear a school uniform when attending school. The advantages of wearing Concordia school uniforms are evident and include the following:
Promotes a sense of pride in the school and creates a sense of community and belonging among the student community.

Makes it easier for school staff to keep students safe, as children wearing school uniforms are easier to spot and keep track of when on school outings.

Prevents children from coming to school in clothing that could be distracting in class, helping to keep children focused on their work.

Makes children feel equal to their peers in terms of appearance.
Designed with health and safety in mind, our practical and smart uniform consists of a Concordia polo shirt (white or navy blue) or button-down shirt (light blue) and navy blue or khaki bottoms.
Students in Kindergarten-Grade 4 wear navy blue bottoms, while students in Grade 5-12 wear either navy blue or khaki bottoms.
We also have separate uniforms for PE in Grade 5-12, and younger kids in the Early Childhood and Elementary School divisions have special field trip T-shirts that distinguish them as part of the Concordia community when they travel off campus together. All uniform items can be purchased through the school.
Preschool and Pre-Kindergarten students do not wear the school uniform, but should come dressed for comfort, ease of movement, and self-sufficiency for hygiene and toileting.
All in all, the school uniform implementation is a collaborative effort among school staff, administrators, and parents, with a shared goal of helping students grow up safely.