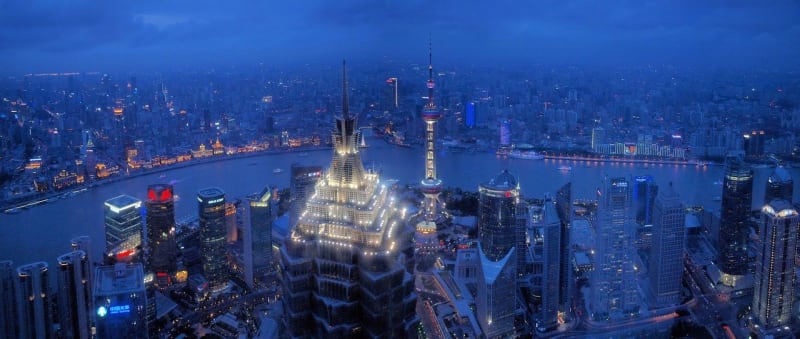 If you are moving to Shanghai with the help of a relocation company that is also providing destination services, then your arrival in Shanghai will be a carefully curated experience. You'll be met by your agent on arrival and whisked to your hotel if your home is not ready to move into.
If you are moving to Shanghai on your own, then there is no need to panic. You are going to be landing in a huge international airport with English signage everywhere it needs to be.
However, one thing you need to do before you leave is print your itinerary for your hotel booking and make sure it has your hotel's address in Chinese. If you are not staying in a hotel, print out the address of your destination in Shanghai in Chinese. Take a picture for your phone but print two copies of the address or itinerary and put one in your suitcase and keep one with you. This way you will always have the ability to get home safely in Shanghai even if your phone is dead or lost.
The another thing you need to do relative to the last point is get a couple of power banks and keep them charged – one for your suitcase and one for your bag or purse. Your phone is an essential piece of equipment when you arrive for a number of reasons that should be obvious.
Prepare Your Apps In Advance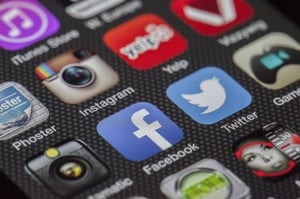 Access to some web services such as Google Maps, Facebook, Messenger and certain websites are restricted in China without a VPN. Some people opt to download one or more VPNs prior to arriving in China.
From the airport, all you need to do is show your taxi driver the address in Chinese when you arrive and he will take you to your destination. It's extremely unlikely your taxi driver will try to cheat you but one way to ensure that is to take a picture of his registration which is posted on his dashboard. The move is a bit provocative so be prepared for a dirty look should you choose to put him on notice.
If you had the luxury of a look-see trip and the foresight to open a personal bank account in Shanghai prior to your arrival, then now is the time to download and install the WeChat app on your phone. WeChat is the de facto messaging service in China and its payment service WeChat Pay is ubiquitous in the country from taxis to farmers markets - everyone accepts the service. Once installed add your Shanghai bank card to the app and you've now gone cashless. If you haven't already, buy a Shanghai SIM card at the airport and install it in your phone on arrival. With WeChat pay you can top up your mobile balance at any time, which is a fantastic service when you just arrive. If you are one of the wise ones who bought an 'expat special' mobile that can use two SIM cards before you left, then you can switch your mobile data to your pay-as-you-go Shanghai SIM on arrival and save the killer international roaming charges. If you decide to purchase a dual SIM mobile device on arrival, you'll need to share the internet connection of the phone you brought with you that has the VPN service in order to download VPN apps for your Chinese phone.
If you have a tablet you can set up a mobile hotspot with your phone and connect your tablet so that you can track your progress in the taxi on Google Maps. A lot of the anxiety surrounding your move to Shanghai will be eased if you stay fully connected during the move itself and on arrival. Part of that is knowing where you are at all times. Getting some good wireless ear buds will allow you to ask Google Maps for directions and have the Google robot lady guide you to your destination wherever you may be.
Door-to-Door Travel
Everyone arriving in the city must register with the local police department within 24 hours. If you are staying in a hotel the process is automatic and if you have a relocation agent assisting you, they will help take care of the formalities. If not, when you move into your new home, you will need to find the nearest police station where they will direct you to the local station that handles registrations for the area if they don't provide the service themselves. You will need photocopies of your passport and visa pages, passport photos and a small fee. In return, you will receive a Temporary Residence Permit, which you should keep in a safe place. The permit will be needed for visa applications and for the re-registration process should you move home in the city.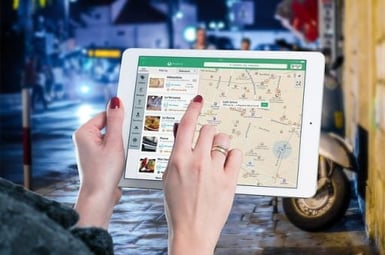 In the first days after arrival, make an effort to mark points of interest on Google Maps. Things like local dry cleaners or hardware stores will not be easily searchable online though you will likely pass by them on the way to or from here or there in the first few days. Keeping your phone or tablet handy so you can drop a pin as you pass on foot or in a taxi will save you much effort later.
With your WeChat account you will also be able to activate your DiDi ride-hailing service, which launched it's English service in 2017. This service is the one that killed Uber in China and it is just as effective and efficient as its American counterpart. DiDi drivers must adhere to high vehicle standards and are subject to a rating system the same as Uber drivers so accountability is guaranteed.
The one thing that is hard to control with Shanghai taxi drivers is how they drive. It's hard to put an accurate number on your chances of getting a wannabe F1 driver when you arrive but it is more than negligible. The issue is that you will not know this about your taxi driver until you are on the freeway and there won't be an opportunity to get out until you get into the city. It is also possible that your taxi driver will be extremely tired perhaps even nodding off at the wheel. There are regulations in place to limit the number of hours taxi drivers can work but many basically live in their cars all day
Food Delivery, Groceries and More
The other essential thing you need to do when you arrive is download and install the Sherpa's app. Sherpa's is Shanghai's original food delivery service and will be your best friend during your time in Shanghai. If you wait until you reach your new home or hotel to set up the app, its location services will automatically take care of your address. With the app you'll be able to choose from all the nearby restaurants and have your order delivered directly to your door. Sherpa's also has a selection of wine, beer and spirits. Of course, you can pay for it all with WeChat pay.
CityShop is Shanghai's main expat supermarket and while they don't have an app, they do have a website where you can order all the groceries and supplies you need online and pay cash on delivery to your door. CityShop carries a variety of imported products from various countries around the world and has an organic farm of its own that supplies all the produce. Keep in mind that the online shop does not have all the products that the store has, so if you don't find what you are looking for you may well find it in the shop. Having a well-stocked refrigerator when you arrive will help ease anxiety and promote an instant feeling of independence and comfort.
It's unlikely you and your family will be in great need of entertainment after you arrive in Shanghai as everything will be fresh and new, however, should you wish to replace or upgrade your family's bicycles or other sports or outdoor gear there will be a Decathlon sports store not far away. These big box-style sports stores have pretty much anything you want though they don't specialize in top-end gear for the most part. Decathalon's house brands are reliable and durable and affordable – perfect for your time in Shanghai.
If you want to go the extra mile in setting up your home when you arrive, you can have a look on Alibaba's website. You can find virtually anything on their website such as above ground swimming pools, trampolines, outdoor and indoor furniture, BBQs, and OEM electronics galore – all at factory prices. Vendors on the site vary in the quality of the customer service but all will be able to communicate in English by email.
Get to Know Your New City
While there will certainly be a mountain of work to do when you arrive, try to take a driving tour of the city as a family if you can find the time. Provided you don't take the tour in rush hour, a few hours should suffice for you to traverse the city either from Pudong to Puxi or vice versa. Taking a combination of Century Avenue through Lujiazui the Yan An Road Tunnel and the Yan An elevated road all the way through the city in either direction will give you a proper feel for the scale of the city and where your new home is situation in one of the world's biggest cities.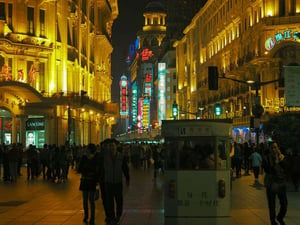 On the return trip you can take the exits to Huai Hai Road in the French Concession, Nanjing West Road in Jing'an, the Bund, and Century Park to get a feel for the different parts of the city. Swapping the tunnel for one of the southern bridges will provide a good view on the return trip.
Make sure to use Google Maps during the trip and pin all the points of interest and take lots of photos and video. The photos and videos are important for two reasons; first as a time capsule for your family from your first days in the city, and second as first communication back to friends and family back home. Opening lines of communication with loved ones back home as soon as you arrive will be a source of comfort and relieve anxiety. Ironically, many expats report that they communicate more with family when they are overseas than they do when they are in their home countries.
If you don't already keep a journal or diary, relocating overseas is a good time to start. If you want it to be public, start a blog or vlog to document your journey. However, keep in mind that the therapeutic value of social media, as it relates to reducing anxiety through introspection, is doubtful. This is not to say that keeping in touch with friends on Facebook or Instagram is not valuable, because it is of course and necessary but the goal is personal and not public. Taking the time to put fingers to keyboard or pen to paper and put into words your expectations and hopes for your time in Shanghai, is an exercise worth taking during any formative life-changing experience – arriving in Shanghai certainly qualifies. For many, that realization hits home the first time they see downtown lit up at night – particularly People's Square, Nanjing Road and the Bund with its view of Lujiazui and the Pearl Tower. There are some fantastic hotel lounge terraces on the Bund to escape to for some quiet reflection a drink and a first journal entry with your spouse or partner or by yourself.
While it may not seem important at any given moment, taking a moment to smell the roses and reflect on it, whether you write it down, vocalize it in a conversation, or simply think it, will have a positive psychological impact. The process will also help memories of the best part of your time in the city, when it is all fantastically new and fascinating, imprint deeply in your memory.
A worthwhile first night out in Shanghai after you arrive is dinner on the Bund and a walk down the promenade to a river cruise. Many of the restaurants have terraces with spectacular views and they are some of the city's best fine dining venues.
Relocation is a different experience than it was 10 years ago. The tech evolution and innovations of ride-hailing, social media like WeChat, online shopping, food delivery, VPN services, streaming video on demand, and just the volume of content on every conceivable topic on the internet itself have dramatically changed what it means to uproot your life and move it overseas. The consumer experience is improving and adapting to more effectively meet the needs of everyone everywhere at all times with the end result being a positively evolving relocation process that empowers people to take control of directing a seamless move to Shanghai.