Concordia's middle schoolers have once again excelled on the global stage, competing in the World Scholar's Cup Global Rounds in Xiamen and London. Not only did they win multiple medals and trophies, but all four teams also qualified for the Tournament of Champions at Yale University this November!

The World Scholar's Cup is an annual global academic competition, drawing over 15,000 students from 65+ countries. Our students have excelled beyond the standard curriculum, aligning with Concordia's goals to develop "insightful learners" and "active global citizens."
Recognizing Excellence
Xiamen Teams:



Kellan H., Warren H., Ruoshan S.

Andrew L., Maki S., Sophia L.

Cliff Y., Ziyuan Z., Ruoshui L.
London Team:



Jingxing C., Kaitlyn D., Soomin Y.

Highlighted Achievements



Team Debate Trophy #1: Kellan H., Warren H., Ruoshan S.

Team Writing Trophy #5: Jingxing C., Kaitlyn D., Soomin Y.

Writing and Debate Champions: Ruoshui L., Kaitlyn D., Kellan H.

Science & Tech Gold: Warren H.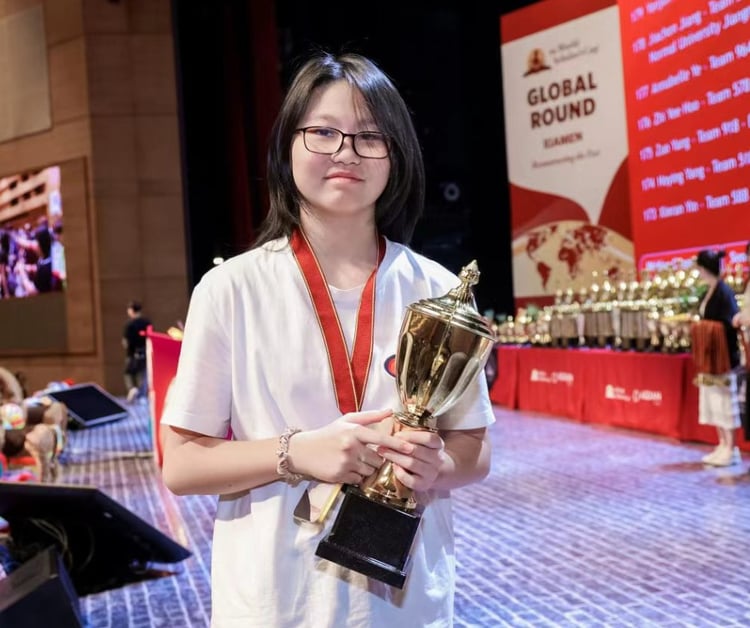 We are immensely proud of our students' achievements at the international level. We also extend our appreciation to the parents who have been consistently supportive.



Student Experience
Kellan H. (C'28) from the Xiamen team was elated to finally compete in person at the WSC after several cancellations due to the pandemic.
"I'm especially proud of how our team worked hard to improve between the Regional and Global Rounds. Through this program, I've learned study skills and teamwork." —Kellan H.

Warren H. (C'28) allocated 30 minutes daily for WSC preparation and conducted extensive research, earning him first place in science and technology.
"Practice is the key to excelling in the WSC, whether it's studying the curriculum or practicing debate." —Warren H.

The team—Kellan H., Warren H., and Ruoshan S.—met weekly with Kellan's older brother, Joshua Elijah H., a Concordia alumnus, to hone their debate skills, resulting in a first-place finish in the debate category.
"It's rewarding to mentor the younger classes and see their achievements." —Joshua H. (C'22)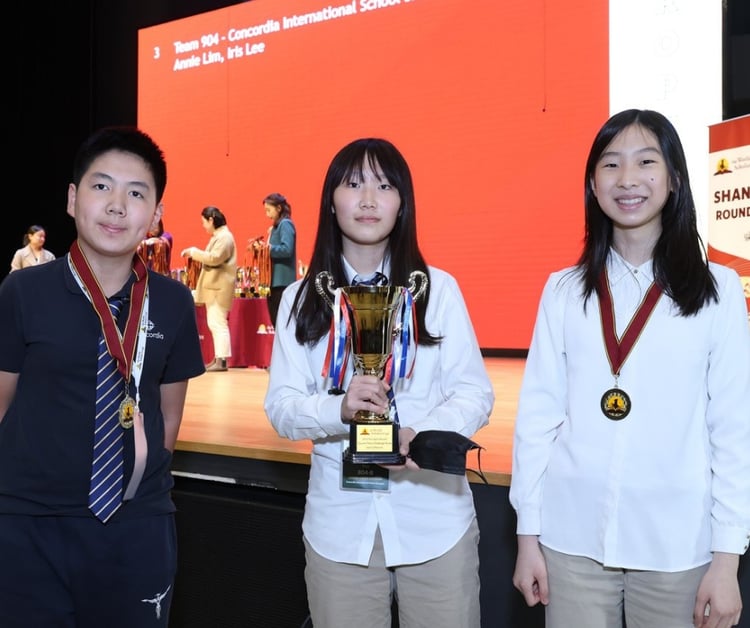 The London team had to coordinate remotely but managed to distribute the workload efficiently.
"I enjoyed meeting scholars from diverse backgrounds in London. We balanced study time and fun effectively." —Soomin Y. (C'27)
Congratulations again to all participating students! You have made Concordia shine, and we look forward to your future accomplishments!