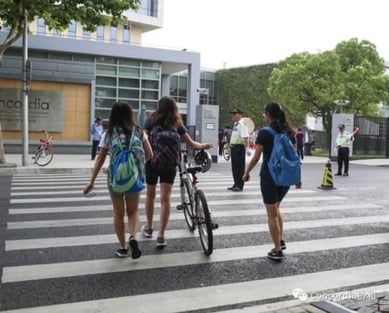 Ensuring that students have a safe environment in which to learn is a top priority at Concordia. We know that accidents and emergencies can arise in spite of careful supervision of activities, therefore we encourage the entire school community to help us maintain the health and safety of the school.
School safety procedures at Concordia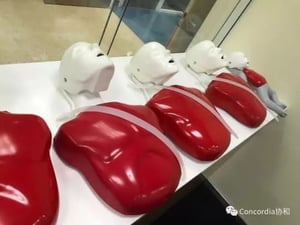 We start by being prepared. At the beginning of the school year, our faculty review and update policies and procedures that help maximize student safety and campus security. All Concordia teachers receive first aid training so they are prepared to help others when required. This includes training on how to correctly perform CPR and how to properly use AED equipment.The school also conducts safety drills throughout the year that directs students and teachers how to proceed in the event of an evacuation, lock-down or other emergencies.
By sharing our safety protocols and procedures with parents, we are helping them stay informed and providing them the opportunity to partner with us to keep the campus safe. Below are some safety tips to share with your children that can help ensure our campus will remain safe and healthy throughout the school year.
FAMILIARIZE YOURSELF WITH THE SCHOOL'S SAFETY RULES.
Be sure to read the school handbook, which outlines our safety guidelines and other important school policies and procedures.
KEEP STUDENT MEDICAL FORMS UP TO DATE.
You can help our school nurses by keeping them informed of any allergies, illnesses or medical conditions that your child may have.
TALK TO YOUR KIDS ABOUT TRAFFIC SAFETY.
Urge children to pay attention to the school guards' directions as they enter and exit the premises. Remind them they should always walk their bikes or scooters onto campus.
TALK WITH YOUR KIDS ABOUT PROPER BUS ETIQUETTE.
By instructing children how to properly behave when riding the school bus, you are helping us maintain order and safety while kids are traveling to and from the school.
BE A PRESENCE AT SCHOOL.
Concordia always welcomes parents on campus, and we value them as team members who help us keep the school safe for all.